5 Tips for Maximizing Shipper-Carrier Relations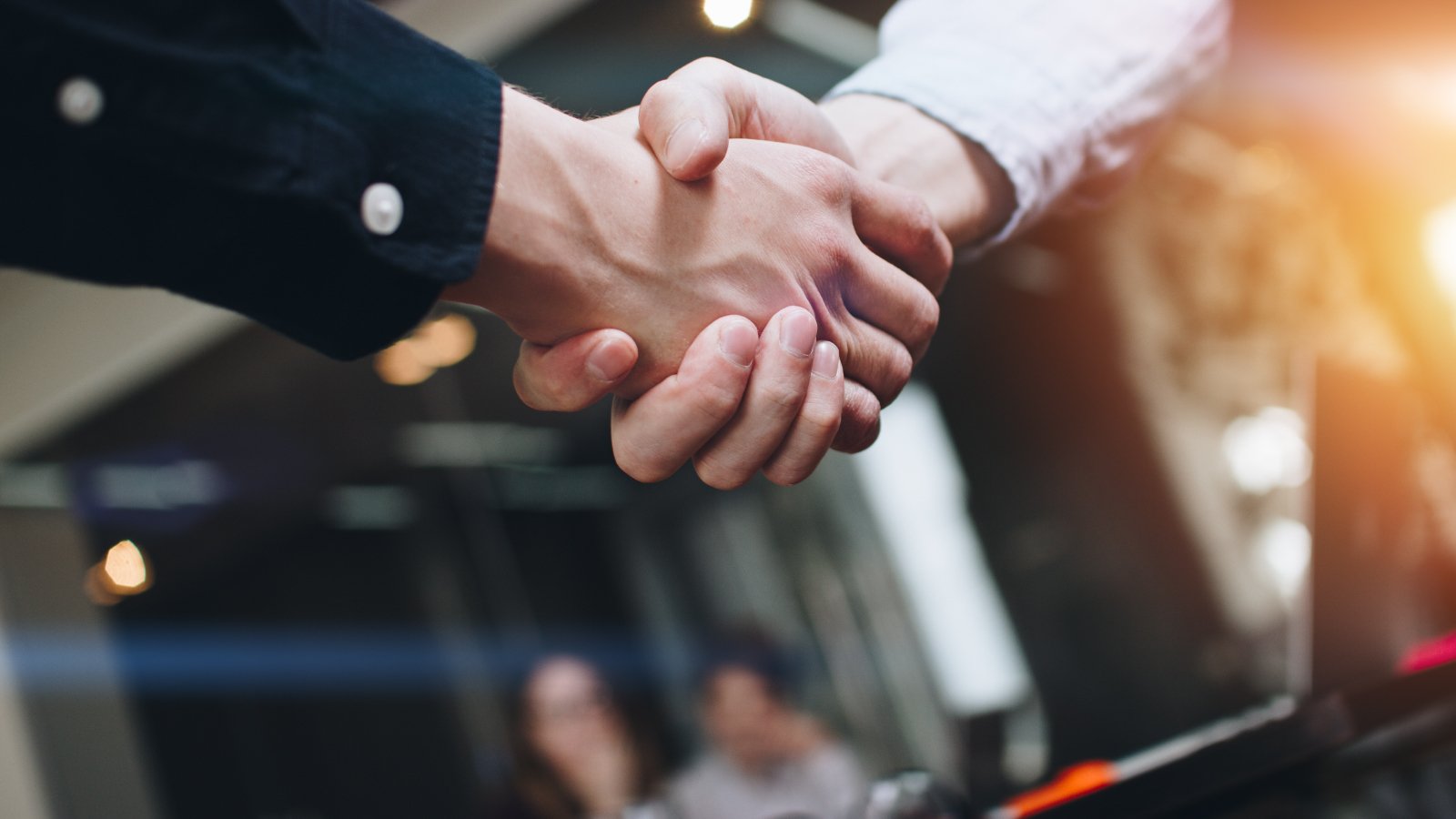 As in many industries, in transportation and logistics, it's not always what you know but who you know.
Building solid long-term relationships with shippers can significantly impact your organization's profitability. Notably, the relationship-building process doesn't stop once a contract is signed — nor once a shipment is delivered.

After the transaction, what supports your brand's longevity, durability, and top-of-mind retention as a preferred transportation provider?
In this article, we'll discuss the importance of creating a strong shipper relations strategy to achieve your business goals and explore five steps you can take today to realize those benefits.
Proactively plan to realize the tangible benefits of building positive shipper-carrier relations
Here are just a few benefits that can be gained from an intentional strategy to optimize and nurture relationships with your shippers:
"Carrier of choice" status – Your brand can't secure "carrier of choice" status without building solid partnerships that withstand time. As you showcase your commitment to quality customer service and high-performing operations, you'll obtain third-party trust and credibility, which will help you retain existing clients and secure new business.
The ripple effect of faster data access – The investment you make in technology and intelligent processes to improve your shipper relations will also equip you with streamlined, smarter systems that

enhance

your margins. When you invest in timely data access for your operations team to expedite cross-dock operations and cut hours from your linehaul, your shippers aren't the only ones who benefit; while they enjoy your new, faster delivery promises for their end-users, you can also cut time from your DSO and accelerate receivables.
More proactive decision-making – The open lines of communication and well-established processes that come with a long-term partnership enable both parties to be more proactive in their decision-making, enabling better efficiency, flexibility, and scalability. Consistent, accurate real-time communication often translates to easier negotiations amidst fluctuations in capacity.
Reliable cash flow – Especially during economic uncertainty, when new clients may be harder to secure, nurturing and expanding existing client relationships is vital for maintaining steady cash flow. By building strong, long-standing business relationships, you can keep contractual business locked in for consistent sources of revenue.
Five tips to improve your shipper-carrier relations strategy
A successful business relationship requires effort and professional behavior from both sides. That means that, first and foremost, carriers need to bill correctly, and shippers must pay promptly.

But what else can carriers do to maximize these key relationships?
1. Proactively plan to get new relationships up and running smoothly.
In any business partnership, starting fresh can be a great opportunity, but without proper planning, there's also potential for a rocky start. Numerous factors go into a successful rollout, including:
Appointing team members to manage various aspects of the rollout, both internal and client-facing
Ensuring both parties have the necessary technology and integrations set up and providing any necessary training for new systems
Establishing workflow processes and communication preferences
Setting goals and establishing relevant KPIs to track
These preparations should be made well in advance to allow for the smoothest possible transition.
2. Prioritize the day-to-day client experience.
Creating an excellent onboarding experience is paramount, but daily interactions are just as critical as first impressions. An emphasis on providing outstanding customer service can drive clients to continue choosing your organization over competitors.
Here are a few tips for creating and maintaining the best possible customer experience:
Prioritize professionalism at every level. Map out each and every time a shipper comes in contact with your brand, and continually strategize ways to improve those interactions. No touch point is too small for optimization.
Invest in the people who are the face of your brand with thorough training. Customer experience agents should "show, not tell" your core values, so train them to embody your brand.
Regard each interaction as human to human, not company to company. Authenticity cannot be automated, so emphasize friendliness and personalization.
3. Leverage technology strategically.
Building a tech stack that streamlines data capture, enables high accuracy, and easily integrates with other systems can offer significant value to your clients and set you apart from competitors.

Inject AI where it makes sense. You don't need to install every available smart IoT gadget in your trucks, but strategic improvements across your organization will generate tangible results for your shippers, their end-users, and your bottom line.

For example, you can leverage machine learning-powered, template-based data processing to create a progressive back office program that systematically grows smarter with each document that passes through it. DDC Intelligence processes data straight-through based on context, guaranteeing that the rate at which each bill can be submitted for invoicing grows faster and the accuracy climbs higher.

Additionally, choose tools agnostic to other systems and devices to maintain seamless interoperability with your shippers' preferred programs and formats. This will enable you to provide flexibility and ease to decision-makers at your clients' organizations.
4. Consider the entire freight journey, from the first mile to the final mile.
Customer expectations for transparency and speed are higher than ever. Freight frequently changes hands among carrier partners to achieve the fastest, most efficient delivery. Therefore, ensuring that the freight journey is smooth from beginning to end is crucial.

One delay, data error, or missing document in the first mile can have a domino effect on the rest of the supply chain. Likewise, an efficient first mile doesn't matter if the final mile results in late delivery or doesn't offer adequate tracking. Be sure to manage your carrier partner network carefully; your partners' performance ultimately reflects your organization's performance.
5. Continually communicate and align on strategy.
Holding monthly meetings with clients is vital in communication and provides an opportunity to strengthen relationships. In addition to reviewing the latest performance metrics, these meetings are also an excellent time to discuss new services, raise any concerns related to industry trends, and brainstorm strategies that could benefit both parties.
Start building partnerships that work for you
When creating more positive and constructive business relationships, the potential gains are worth the effort.

Everything from customer service to the carrier partners you choose can significantly impact your shipper-carrier relations. Even changes that seem primarily internal — like streamlining your tech stack or adjusting your data capture processes — can make or break your chances of becoming a high-ranking carrier of choice.
How Can We Help You?
Get in touch to learn how we can support your success.
Get Started
Subscribe to Our Blog