Implementing a Successful Rollout with Marissa Friedland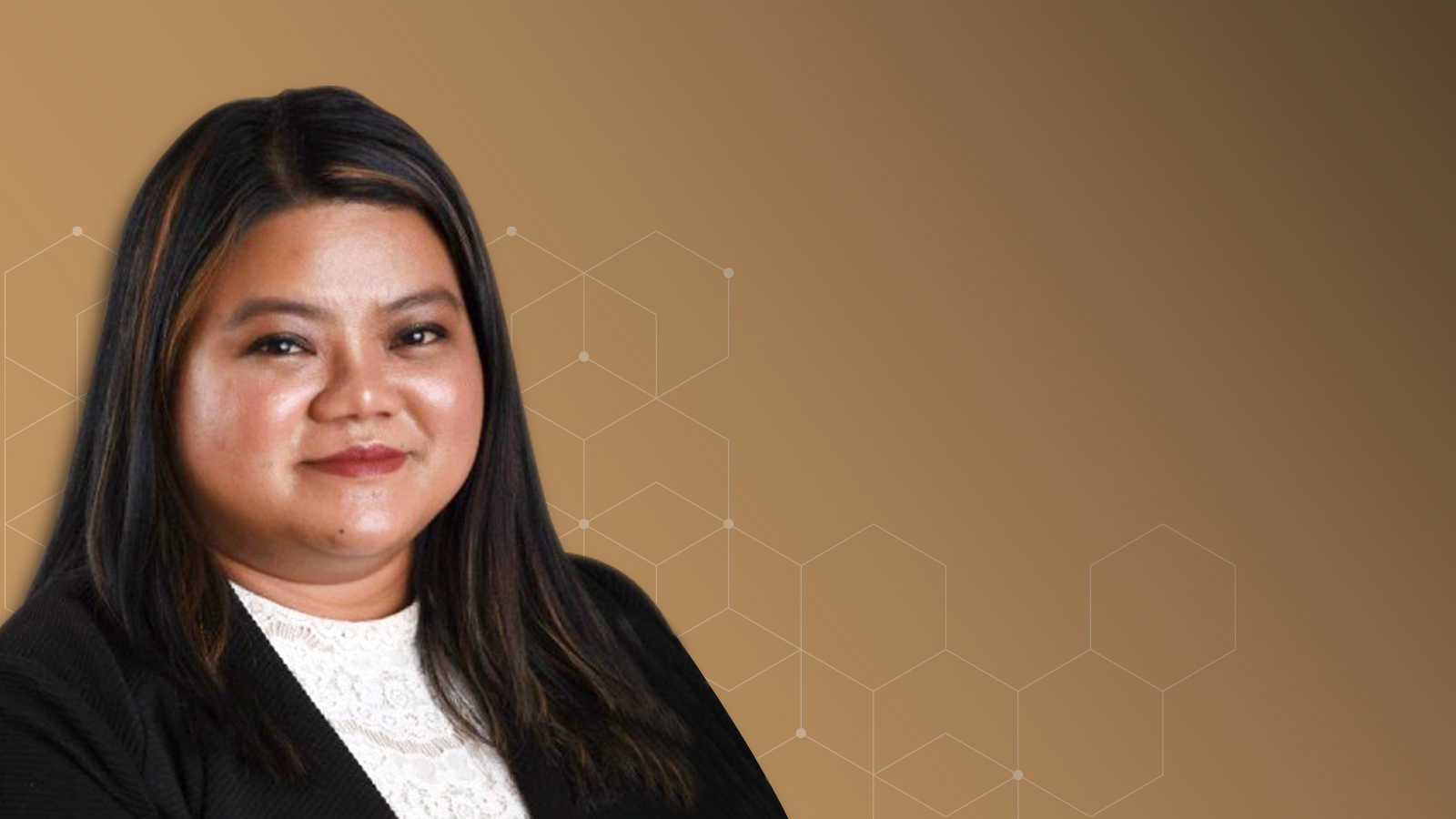 Marissa Friedland joined the DDC team with a history of successful project launch management skills. With her compassionate nature and knowledge of the entire customer service job umbrella, Marissa helps DDC's new clients undergo rollouts with ease.
We sat down with Marissa to discuss her career with DDC FPO and how others can implement a seamless and successful rollout.
How do you think previous roles prepared you for your current role and responsibilities at DDC FPO?
When starting a new position, I believe it is important for everyone to take what they have learned throughout their professional career and grow with this knowledge. I started my professional journey as an entry-level customer service representative. From there, I moved into the subject matter expert role and was later promoted to trainer. After my time as a trainer, I became a project launch manager and have been in love with this role ever since.
Working through so many roles under the customer service umbrella, beginning at entry level and working my way up to management, has given me a better understanding and compassion for what a day in the life of customer service representatives consists of.
W
hat are the key components of a successful rollout plan

?

There are two key components to a successful rollout plan:

First, the project manager must have a comprehensive project plan. This plan should work as a playbook for every task in your rollout, from start to finish. It should map out the training and recruitment process needs and the technology that will be needed. There are always many technology requirements involved in a successful launch, so this plan will help to keep your project on track. It also will give stakeholders transparency to all relevant processes.

Secondly, all parties must remain in constant communication with each other. I have noticed that many clients don't have first-hand experience with outsourcing, so open communication will make all the difference in establishing goals. If a rollout is only implemented with what is already known, it won't be customized to your needs.
Who needs to be involved in the rollout

?

The sales team is critical for the first stage of the rollout. They will be the ones who initially get your buy-in and work on partnership paperwork and legal documents with you. After you sign on, your Project Launch Manager will come into the picture. They are the ones who will nurture the account until it can run, business as usual. The Project Launch Manager will then hand off your account to the Client Account Manager (CAM), who will become your permanent account manager.

The department head, customer care supervisor, or vendor manager will be involved in the rollout on your side. This will be whom we will coordinate with for questions and information.
From discovery to implementation, how long should a successful rollout take

?

The scope of the project will determine its timeline. Implementation can be done in as little as four to six weeks. However, larger projects can take up to 90 days to implement. The timeline also relies heavily on how much setup needs to be done. For example, one project I worked on initially took six weeks to complete. This project was smaller, only needing 40 customer service representatives in the beginning stages. It has since grown, and within just a two week extension, we have expanded the scope to an 85-person project.
Why does it take this long to implement

?

Rollouts take this long to implement because there are many steps and tasks to get done before go-live, where they start working. For example, DDC FPO strives to be meticulous when completing tasks. We understand that the rollout plan has a domino effect. If something isn't right in the discovery stage, it will affect the implementation stage. You always want to take your time to ensure everything is effective.
What are the KPIs to track for a successful rollout

?

KPIs will vary depending on the type of solution being delivered and goals of the project. For example, there is some variation in KPIs tracked between our front office and back office programs at DDC.

Customer Care will look at:
Handle Time, which is how long the calls will be handled. It is important to clients how long the calls are and how fast they are resolved. We must keep calls as quick as possible without compromising quality or customer experience, and maintain a successful rate of return.
Abandoned Rate measures how many calls are answered. This is calculated by subtracting the number of calls answered, or "handled" by your definition, from the number of calls received. Divide the difference by the number of calls received, and then multiply that by 100.
Service Level will look at all the metrics previously set. This is the percentage of how good our service is and how quickly we can answer calls

.
What should the goals be for the KPIs mentioned above

?

Goals for KPIs may vary depending on your overarching business goals, the project under evaluation, and your existing internal benchmarks.

At DDC FPO, we will ask you how your current customer lifecycle is performing at the present moment so that we can establish needs and goals customized to your specific problem areas. We will always strive for the metrics you set and follow them. We like to collaborate with you to identify the right metrics for your company to ensure that your goals are met. We take this approach because we believe you know your business better than anyone. Sometimes there are bridge goals; this is where you have an actual set target. This is when you will allow a certain number of weeks to let agents get familiar with your business.

For example, if the goal time to find a solution in our service call is six minutes, the first week you will allow agents to be within seven minutes until they are used to the system. After this grace period, you would begin setting actual targets for agents because they will be used to taking service calls.
How big of a role does recruiting and hiring employees play at the beginning of a project? How dependent is the success of the project on this phase

?

They are all very important, if not the most important part. It all starts with hiring good support staff, then agents and managers. It is critical to hire the best people. The entire project's success relies on finding the right people for the job. For this reason, at DDC, the Customer Account Manager (CAM) and Project Launch Manager are also involved. They collaborate with clients on assessments and interview questions.

If the requirements are not met, the project will have to be delayed until they are met. The employees hired in this stage are front-liners. They become the face of the company. The customer will lay out a contract for their expectations in this stage. An example is a nine-month proof of concept, like a trial period. It relies on success to keep the job. For this reason, finding the right agents can make or break your success.
How involved should clients be in the recruitment and hiring process?
During the client discovery phase, you will be asked to share your preferred job description for a client service representative. You will also be asked to give hiring specifications for us to mimic. Other than these two needs, you don't need to be involved in the hiring process unless you specifically prefer that. At DDC, we take on all the admin work, so you do not need to worry about this stage. A benefit of your decision to outsource is freeing up time to focus on other aspects of your company.
Once the staff is hired and trained, how involved should companies be in managing the agents?
You should have as little involvement as you can. You are outsourcing to relieve yourself of responsibility. The Client Account Manager (CAM) is heavily involved in these steps. You will get reports and have meetings with the CAM, but the goal is to take that responsibility from you so you can do more business for your company.
Do you have any other hints, advice, or takeaways you would offer a company beginning an outsourcing project to ensure success

?

Understand that your outsourcing provider is your partner. At DDC, your success is our success. It can be scary not having as much control over these processes, but you should not think like that. We are in your corner.

Be open to communicating your goals and know that every bit of information is crucial for a successful partnership. We are here to help relieve you of tasks, responsibilities, and unnecessary expenses so that you can focus on other aspects of your company.

Trust us. We are experts in this and have done it many times before. I have launched a lot of big company customer service and inside sales departments and continue to learn so much every day. We always work with your goals in mind and will strive to help you excel.

Thank you, Marissa, for taking the time to explain how to implement a successful rollout and giving expert advice on the topic.
Connect With Us
Connect with us for more information on DDC FPO or how our Customer Care Suite can help your business.
How Can We Help You?
Get in touch to learn how we can support your success.
Get Started
Subscribe to Our Blog