Tempor Id Eu Nisl Nunc Mi Ipsum Faucibus Vitae Sollicitudin Congue Quisque Egestas Diam In Arcu Quis Viverra
Get to Know DDC FPO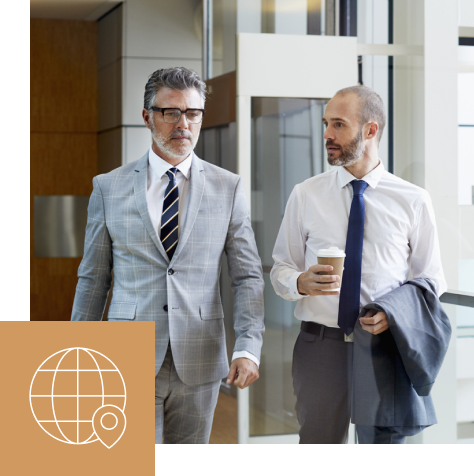 Get to Know DDC FPO
DDC FPO is a strategic business process outsourcing (BPO) partner for the transportation and logistics industries that enables clients to focus on core competencies and achieve their goals.
As the freight-focused member company of The DDC Group — a worldwide network of BPO companies established in 1989 — DDC FPO serves clients in over 30 languages across North America, the UK, Europe and Asia-Pacific.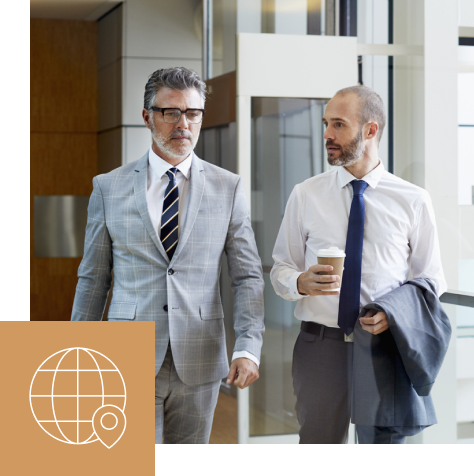 Our team of experts protects our transportation and logistics partners — including motor carriers, freight forwarders, 3PLs, freight technology companies and more — against unforeseen circumstances, such as COVID-19, with reliable business continuity. Backed by ISO22301:2019 accreditation. DDC is committed to delivering impressive SLAs, such as record-high accuracy rates, rapid processing speeds and measurable profitability improvements.
Solutions include data-based, goal-driven front and back office programs such as Freight Billing, Customer Care, DDC Sync, Customs Brokerage Processing and IT Outsourcing, among others.
Our Mission, Vision
and Values
As a strategic business process outsourcing partner, it is our mission to arm today's business leaders with custom-built solutions that protect their operations, strengthen their performance and support long-term, sustainable revenue growth.
Our vision is to drive the advancement of the industries we serve and facilitate a ripple effect of empowerment for each of their respective communities by way of innovative people, processes and technologies.
Family
As a family business co-founded by brothers, we embrace the people we work with as family members. ​​​​
Respect
We honor all contributions to our collective and appreciate every interaction, conversation and way of being, regardless of differences. ​
Integrity
We operate honestly and ethically, and hold each other accountable to high standards.
Passion
We enthusiastically aim to deliver a brighter future for our internal and external stakeholders, and we pursue success with vigor.​​​​​​​​​​​​​​
Loyalty
Our commitments are unwavering, and we take full ownership and responsibility for our roles in the communities in which we live and work.​​​​​​​
Flexibility
No business is the same, so why should every onboarding process, implementation plan, or training program be? We are elastic, agile and nimble to meet the shape, size and pace of everyone we work with.​​​​​​​
Fun
DDC delivers high-caliber performance, and we enjoy every second of it. We're in this business because we love what we do.
DDC Cares: Our Commitment as Corporate Citizens
Corporate social responsibility (CSR) has been a pillar of the DDC organization since its founding.
Learn about our CSR initiatives:
Truck Driver Protection
DDC partnered with Truckers Emergency Assistance Responders (TEAR) to help provide PPE to truck drivers who are moving in and out of hot zones to perform their essential work.
By leveraging TEAR's comprehensive network of volunteers and corporate sponsors — including Uber Freight, Stuckey's and Transfix — and driver volunteers, the coalition has been able to source, assemble and distribute PPE kits to truck drivers on the front lines across America.
COVID-19 Prevention and Control
To promote effective COVID-19 prevention and control in remote areas of the Philippines, we helped launch an affordable, publicly accessible testing lab.
Working together with sponsor partners such as San Miguel Corporation, we overcame logistical and technical challenges to fly medical equipment, properly trained healthcare professionals, sanitation equipment, testing supplies and personal protection equipment (PPE) into the Leyte province.
Build for Education
DDC believes that every child should have the opportunity to learn, hone skills and harness the power of knowledge. That's why we build schools, expand classrooms, stock libraries and equip computer labs in rural communities, where education is more than just early development — it's the key to true social and economic advancement.
Preserving and Restoring Wildlife
DDC is a proud corporate partner and supporter of WildEarth Guardians (WEG), an effective, top-rated 4/4-star 501(c)(3) non-profit that is focused on protecting the wildlife, wild places, wild rivers and health of the American West.
Driven by passion, WEG has tackled some of the west's most difficult and pressing conservation challenges over the past three decades. The group has celebrated victories such as banning leg-hold trapping in Colorado, ending logging on more than 21 million acres in the Southwest, and more.
ICOT-ICT Program
Jericho "Icot" Petilla (DDC co-founder, former Secretary of Energy and former Governor of Leyte) has always been a strong advocate for education, which is why he created the ICOTP-ICT (Income Creating Opportunities thru Technology Project – Information and Communications Technology).
The project equips eligible high school students with the proper training and skills in information and communications technology to become eligible to work as computer programmers.
Yabba Dabba Doo for The Christie Hospital
The Christie Hospital in Manchester, UK registers around 12,500 new patients and treats about 40,000 patients every year. It is the leading cancer centre for the Greater Manchester and Cheshire Cancer Network, annually delivering over 30,000 chemotherapy treatments and undertaking around 3,700 operations every year.
To help deliver enhanced services over and above what the National Health Service funds, The Christie Charity works with partners like The DDC Group. Organized personally by DDC's CEO Jan Trevalyan, the annual Yabba Dabba Doo is a special event committed to raising funds specifically for the care and treatment of Christie patients.
Connectivity For The Community
DDC's initial vision for PaWi-FI Ha Palo was simple: to improve lives by removing limits to the amount of information and the rate at which it can be retrieved for Filipinos.
The network officially launched in early 2020, giving free access to endless information, knowledge and learning, while increasing connectivity, communication and sharing among family members, friends and communities across the entire town of Palo.
As the first free wireless telecommunications network to be provided to an entire town in the Philippines, its first year actively proved to be essential to community health and safety. PaWi-FI Ha Palo has served as a critical component to protecting a portion of the country's rural population from the pandemic.
Local Causes of the Heart
DDC supports charitable goals of individual team members across all sites by providing paid time off for service. For example, one team member volunteers with her local Salvation Army, whereas another aids in dog rescue.
"We want our people to choose causes close to their hearts," explains Jan Trevalyan, The DDC Group CEO. "The power is in their hands to make a difference where it matters most to them."
Worldwide, Scalable Service Delivery
As the freight-focused business unit of The DDC Group, DDC FPO has the pleasure of working alongside 7,000 team members across the globe, arming our clients with unyielding business continuity and strategic workforce planning.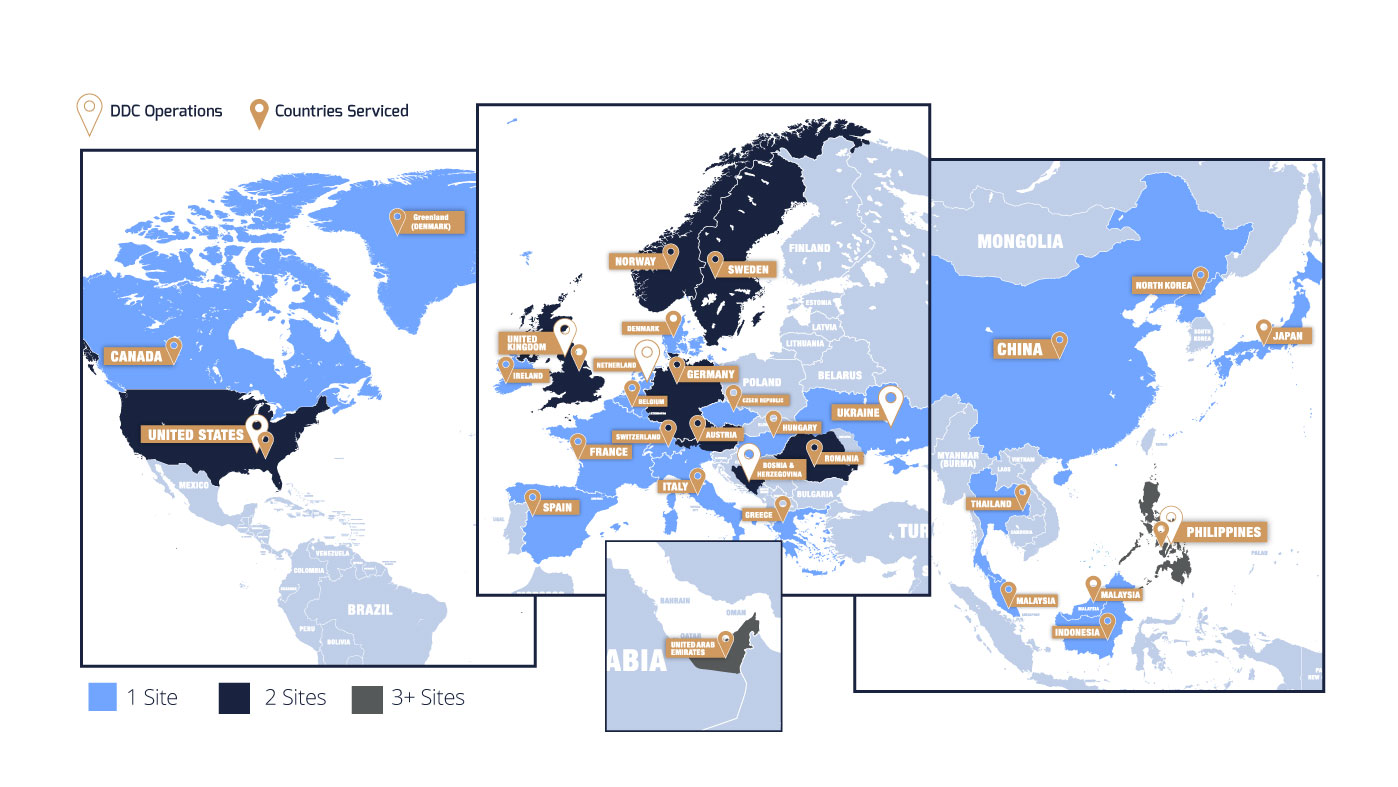 OUR GROWING MULTILINGUAL CAPABILITIES INCLUDE, BUT ARE NOT LIMITED TO:
Albanian
Arabic
Bosnian
Bulgarian
Croatian
Czech
Danish
Dutch
English
French
German
Greek
Italian
Macedonian
Norwegian
Polish
Portuguese
Romanian
Russian
Serbian
Slovenian
Spanish
Swedish
Turkish
Ukrainian
Albanian
Arabic
Bosnian
Bulgarian
Croatian
Czech
Danish
Dutch
English
French
German
Greek
Italian
Macedonian
Norwegian
Polish
Portuguese
Romanian
Russian
Serbian
Slovenian
Spanish
Swedish
Turkish
Ukrainian
Tempor Id Eu Nisl Nunc Mi Ipsum Faucibus Vitae Sollicitudin Congue Quisque Egestas Diam In Arcu Quis Viverra