How to Leverage Customer Service for Reverse Logistics Success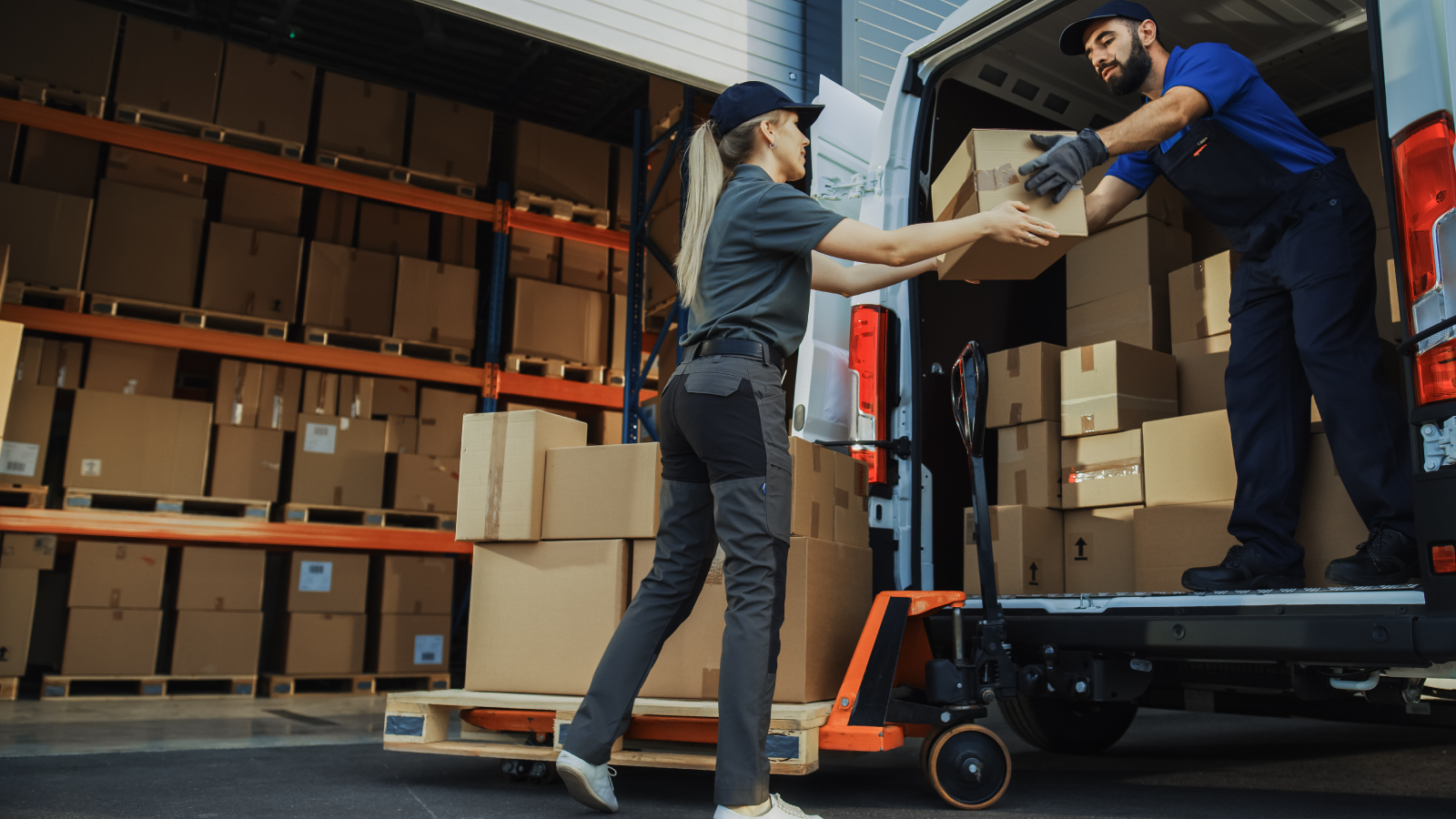 E-commerce returns in 2022 amounted to a staggering $203 billion, involving approximately 43.5 million returners. This figure is projected to rise significantly, reaching an estimated total retail returns value of $627 billion in 2023.
While some online retailers have embraced tools to minimize returns, not all sectors have adopted this technology at the same pace, and in some cases, they haven't adopted it at all. Consequently, the percentage of returns is anticipated to remain relatively stable until 2026. To achieve cost-effective return management solutions, companies are actively forging strategic partnerships to guarantee a seamless and convenient returns process for consumers.
The reverse logistics process is multifaceted and complex and requires a complete and proficient range of solutions in order to best serve today's shippers. The risk of issues is high, as goods travel back through the supply chain. As a result, the demand for reverse logistics services from third-party logistics (3PL) companies has grown in tandem with the rise of e-commerce and the evolution of today's consumers.
To mitigate complications, overcome obstacles, and appease all stakeholders in light of a return, a solid communications infrastructure for end-user customer support as part of the reverse logistics solution has proven to be invaluable.
In response to the rise of the circular economy, 3PLs are reflecting on their reverse logistics solutions and evaluating the efficiency and strategic value they provide to their shippers. In addition to having reliable personnel, transportation, warehousing, inventory management, and information systems, a strong customer care mechanism within the returns management service is a crucial component to driving meaningful results for shippers.
Why is customer care vital to reverse logistics?
The buyer's wants, needs, and actions play a vital role up and down the supply chain. Similar to the anticipated arrival by the consignee of the purchased goods, the customer experience during the returns process must be a positive one.
Beyond the scope of identifying and rectifying inefficiencies, minimizing waste, and reclaiming returned items, 3PLs now find themselves in a distinctive position to assist shippers in safeguarding customer loyalty, restoring brand reputation, and generating positive feedback.
Whether customers are returning products for liquidation; overages, shortages, and damages (OS&D), refusals, withdrawals, and recalls; or straightforward purchase returns, 3PLs can capitalize on their customer support capabilities within their service delivery. This enables them to optimize every aspect of the reverse process, including pickup, storage, visibility, and other crucial elements, in a way that upholds the same, if not higher, standards as the original order.
Without a strategic customer care system within the reverse logistics solution, 3PLs and their network may be subject to a vacuum for lost customers, fraud, exacerbated operational dilemmas, and a plummeting brand reputation.
Role of customer care within reverse logistics services
Given the number of entities involved in reverse logistics solutions — customers, carriers, 3PLs, shippers, and manufacturers — and the inherently fluid circumstances of the supply chain, so much of functional operations hinge upon reliable communications and the prompt transmission of accurate information. 3PLs need to offer a powerful customer care framework for instances when reliable communication is paramount.
Optimized Business Relationships — Even when complications arise, a good customer service program can help resolve matters quickly and maintain good relationships in the supply chain. When 3PLs integrate communication channels between shippers' customers and well-trained customer support personnel, they foster and maintain ongoing business relationships, which equals consistent revenue streams. A customer care framework that can successfully field retail customers' questions, quickly pinpoint the source of problems, provide tech assistance, and resolve disputes will help 3PLs also maintain good reputations.
Competitive Advantage — Despite their integral role in the supply chain, not every 3PL has integrated a reliably high set of customer care standards and procedures into their reverse logistics solutions. If your company can integrate the resources that compelling customer lifecycles offer — rapid response time, omnichannel correspondence, technical assistance, agile pick-up accommodation, etc. — you'll get an edge on the competition during a phase when the end user is otherwise unhappy. This will strengthen your company's credibility and marketability to protect the shipper's brand from potential losses often associated with returns.
Scalable Communications Capabilities — An optimized customer support team integrated into your reverse logistics solutions utilize scalable technology,diverse language services, and flexible shift schedules. Customer service agents act as the intermediaries between your logistics planning team, the client's team, and the end user / consignee. When leveraged correctly, these agents should eliminate the risks of language barriers, time zone discrepancies, technology limitations between your stakeholders that have inconsistent IT investment, by performing tasks that are platform agnostic, multilingual, and around-the-clock.
See the latest report on customer service trends in the supply chain industry.
How can you start improving your 3PL's customer-facing operations?
Strong customer service performance within the reverse logistics process is invaluable, but how can you achieve it?
Consider working with a partner that understands how customer service fits into your organization, including the services that you offer to your shippers and carriers, and is committed to providing transportation and logistics partners with process excellence that drives ROI. With the right partnership and infrastructure, you can see meaningful results, grow revenue, and deliver your logistics solutions with guaranteed business continuity.
DDC FPO can help you do that and more.
Connect with Us
Ready to improve your customer service offerings without the overhead? Learn more about our Customer Care suite and how it can help your business.
How Can We Help You?
Get in touch to learn how we can support your success.
Get Started
Subscribe to Our Blog