Smoke and Mirrors or Tangible Impact? Level-Setting AI in Transportation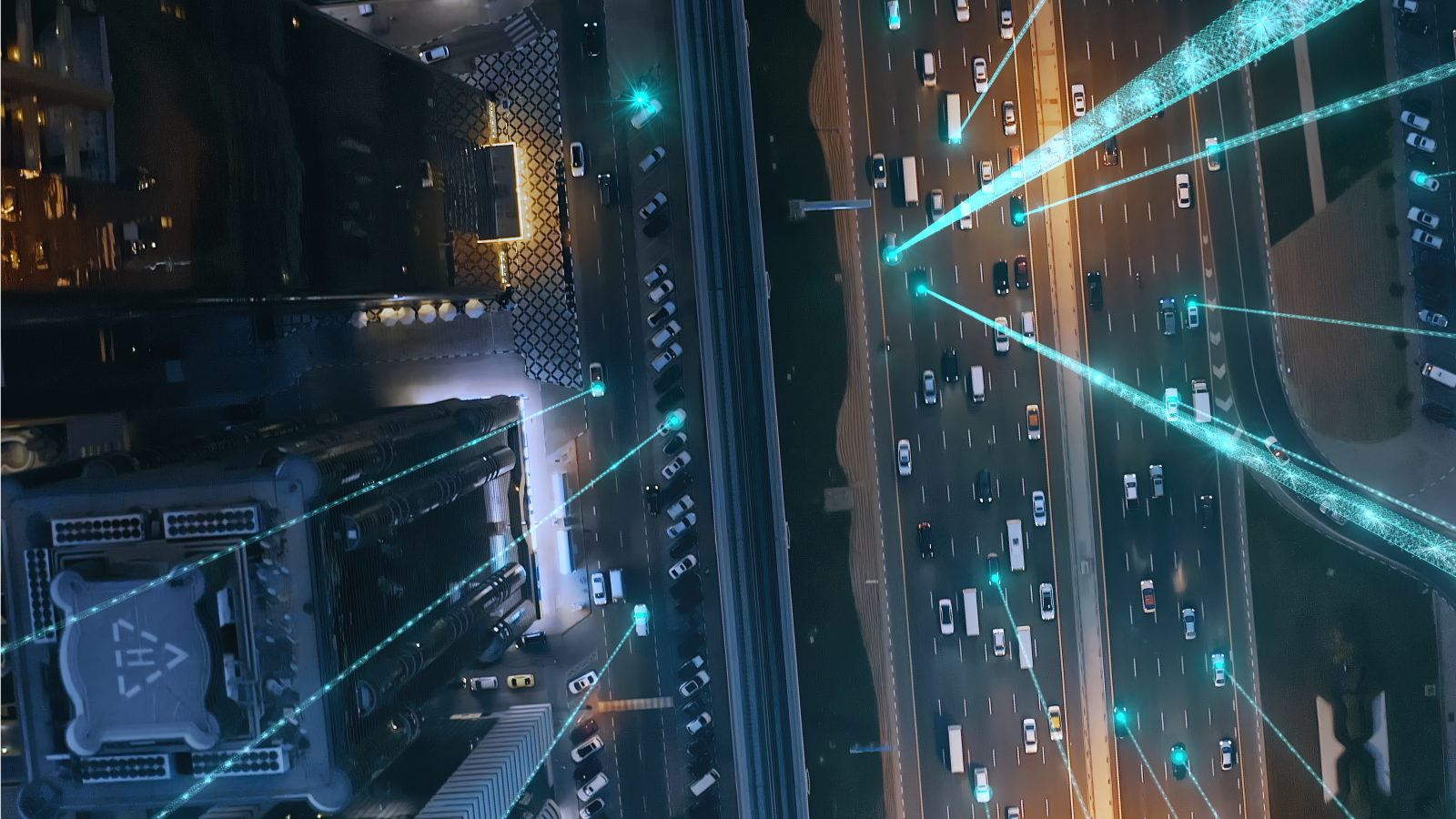 As artificial intelligence (AI) technology improves and becomes more prominent in our everyday lives, more companies in transportation are incorporating advanced machine learning into their operations.
Not all of our expectations for the future technology have come to pass just yet, but new trends in logistics AI — including hands-free document processing, automated driver assistance, efficient route setting, real-time traffic flow tracking, and more — have radically changed the industry in recent years.
Many logistics pros are left wondering: Is the conversation about AI all smoke and mirrors, or will AI in transportation have a transformative effect? Here's a summary of how it's already impacting the industry and what we expect to see on the horizon.
How has AI impacted transportation so far?
AI is quickly becoming a vital tool for creating efficiencies, improving safety, and saving money in the freight transportation sector.
Traffic flow analysis
If you use Google Maps regularly, you've received a notification with real-time recommendations for avoiding traffic or using a faster route. This technology saves the average driver maybe ten or twenty minutes every once in a while, but for professional truck drivers, it can save hours.
How exactly does traffic flow analysis work? The software starts with historical data run through algorithms to establish foundational trends. That analysis is then supplemented with real-time data from smartphone apps that report how fast cars are moving. With an understanding of bottlenecks, road work, or stormy conditions, Google Maps can anticipate your drive time down to the minute with surprising accuracy.
Many trucking companies rely on similar software to plan route setting, schedule shipments, and anticipate turnaround times. Additionally, many firms use big data processing on road conditions to anticipate vehicle repairs and maintenance based on environmental factors. The result is less time on the road and less disruption from inclement weather, road closures, and other delays.
Document reading
Data capture is increasingly important for several workflows throughout the logistics lifecycle. Each cargo shipment requires important documents — such as bills of lading (BOLs) — that must be processed, logged, and captured at various points in time. AI grows smarter with each BOL that is processed — which reduces strain on back-office operations and ensures better-quality data for later trend analysis. Clean, well-organized data can be used to quickly pinpoint anomalies and fix them before they lead to costly delays.
With traditional data capture methods, poor-quality BOL photos and incorrectly keyed data lead to costly errors. Newer capture methods include OCR image capture, which converts text captured in images into text for automated processing.
Self-driving vehicles
Fully automated cars, trucks, and buses are probably the most highly anticipated use case for AI technology — and with good reason. Imagine a future of automated delivery services, hands-free long haul trucking, and self-piloted container ships where the supply chain runs seamlessly without human intervention.
While we're only testing the waters of what AI trucking can do on the open road, machine learning technology is already used in current vehicles. Many big rigs currently carry object detection systems of sensors and cameras used to document and make sense of visual data taken from the open road. When processed using object classification AI, they improve machine learning algorithms by detecting and labeling pedestrians, traffic lights, land markings, signs, and more.
Existing autonomous truck technology can turn those insights into real-time classification, triggering alerts, and overriding systems to prepare drivers for changing road conditions. Automated driving assistance systems can also slow vehicles to anticipate turns and stops — a lifesaving feature for trucks, trains, and container ships.
The future of AI in transportation
Anticipating how evolving software systems will perform in full deployment is something of a guessing game. Early results are promising, and there is good reason to believe that big changes are on the way.
Fully autonomous supply chain transportation can help to improve safety for multiple shipping modes, including ground transportation, transoceanic shipping, and even air mail. Autonomous systems can streamline real-time data processing for BOL data, customs documentation, customer care, and more. With effective AI at the helm, transportation can run 24/7 at the speed of modern commerce.
While all of these are exciting advancements we hope to experience soon, there are challenges to the adoption and advancement of these technologies:
Public acceptance — High-profile coverage of autonomous driving shortcomings has made the public wary of the technology. Making the general population feel safe with AI behind the wheel will take time, extensive testing, and investment.
Cost of adoption — Automating manual systems won't come cheaply, and upskilling workers to understand the tech may be challenging. Many drivers will see AI as competition and will be understandably resistant to implementing it. Also, the competition for qualified developers to tailor, implement, and maintain AI solutions is fierce.
Cyber security challenges

— AI relies on a network of connections that could leave software systems vulnerable to attack. Partnering with third-party software vendors that take cybersecurity seriously is a must.
Looking ahead
While some of these technologies will require years of research and testing, many are available today to help streamline your systems.
AI and other technology can make your processes more efficient, safer, and more agile to build resiliency amidst the quickly-changing global transportation landscape.
Connect with Us
Learn how our AI-powered data capture technology can support your success
How Can We Help You?
Get in touch to learn how we can support your success.
Get Started
Subscribe to Our Blog