Return On Individuals: The New 'ROI' & How To Boost Productivity, Thwart Turnover With Back Office Automation
Jul 24, 2019 5:04:55 PM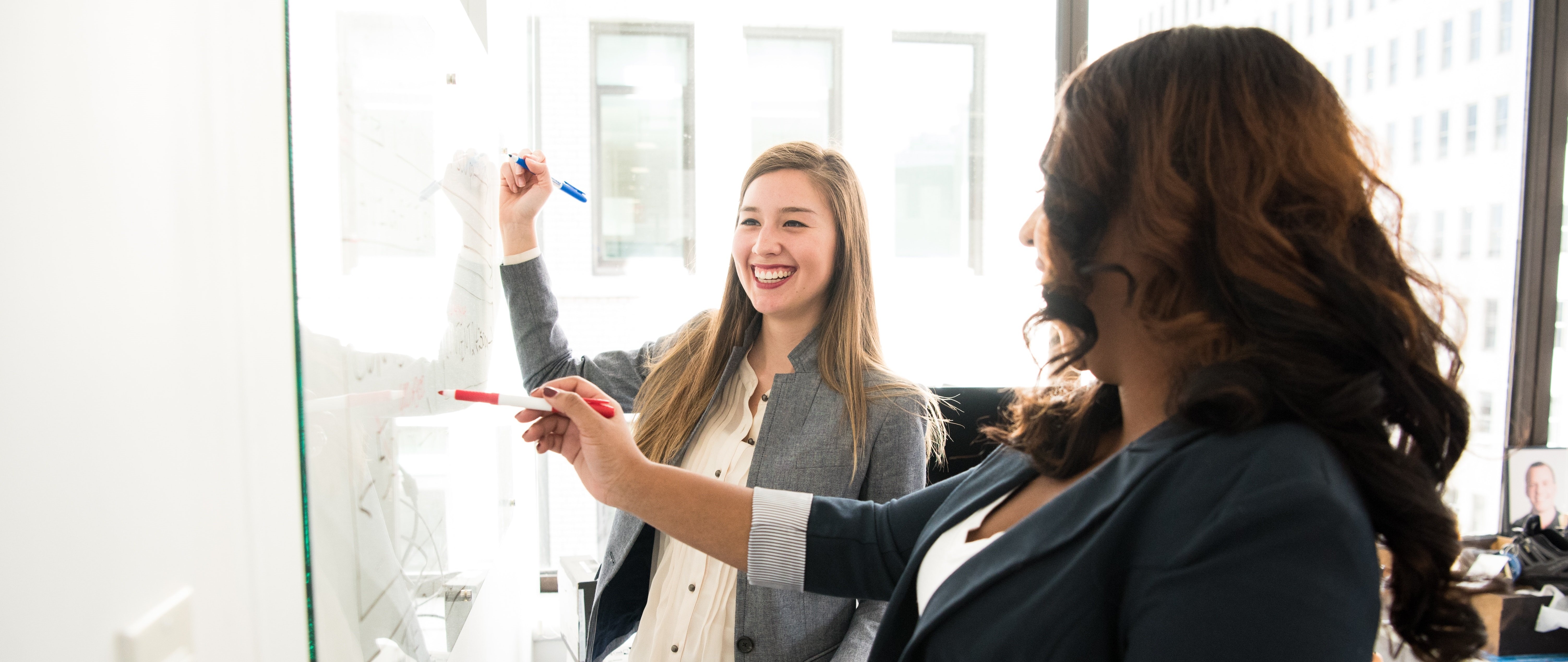 The criteria of what makes an employer worth working for are under scrutiny. In an age where superficial perks heavily influence the "best places to work" lists, the fundamental values of professional development and long-term, quality of life benefits such as solid healthcare coverage and financial planning contributions are getting lost in the shuffle.
The types of investments you make in your workforce are directly representative of not just your corporate culture and core values, but also of the caliber of output and contribution you can expect in return from your staff.
In addition to providing meaningful benefits that make an impact on your team's future well-being beyond their career, experts advise that employers also evaluate their operational structure and resources and look for opportunities for streamlining.
By incorporating scalable accounts receivables processes that break through bottlenecks, facilitate flexibility and encourage progressive thinking, your team's productivity potential will be unleashed. They can focus on more meaningful initiatives, reflect positively on their contributions and, as a result, produce better results.

Show them you care. Invest in your employees' work by arming them with the power of automation.
With the slowly shrinking IT gap in transportation, automation is well known as a driver for cost savings across the board- from standardizing workflows for consistent quality metrics, to reducing the volume of paid hours previously spent on manual tasks. That's all true and undoubtedly some of the primary reasons carriers and 3PLs partner with vendors like DDC. What isn't as obvious, however, is the value it provides in employee empowerment.
In transportation, it is common for staff hired for specific skill sets to be pulled off of their primary roles to complete mundane tasks such as data entry and data matching. By continuing to have them waste time on these manual processes, your team begins to feel like their work is contributing little value. Even though it is critical, it's not what they were hired for.
By automating these steps, carriers and 3PLs do more than bring their processes out of the stone age. You'll increase job satisfaction among your staff by eliminating the least desirable to-dos from the daily checklist. Instead, your team will maximize their talents and experience, and take an active interest in their work.
Furthermore, productivity is multiplied when you equip your team with top-of-the-line tools. Investing in data capture technology that enables your employees to maximize their time will boost performance and instill confidence across your team. Higher accuracy and fewer revenue adjustments will be realized, and streamlined workflows will reallocate your best people to more strategic initiatives for your business.

Loyalty is lucrative. Build a repeat customer fan base on a foundation of internal brand advocates who delight your shippers, time and time again.
When employees see first-hand how their work contributes to overarching organizational objectives, they are more content in their roles and produce higher quality results. As proactive participation increases internally, you'll see a parallel lift in satisfaction externally. A positive customer experience will become routine, and repeat business will increase. Ultimately, your brand as a service provider will become stickier, and your competition will fade into the background.
Additionally, by creating an atmosphere where employees are continuously engaged, you'll foster an environment where your staff is devoted to the company. This not only generates long-lasting relationships between your team members and your customers, but also reduces turnover substantially. The irreplaceable time, money, and energy you would otherwise spend on training new employees is now saved and can be dedicated to core business goals.
Expert tip: The "Employee Spotlight" is a great place to start, but don't grow complacent to monthly headshots and captions on your company's Facebook page. Numbers matter. Show- not tell- how they contributed to the success of a shipper, for example, with data. Tell the story of their efforts and how they drove results for your business. Don't discount something that doesn't directly quantify into a line item on your invoices. Qualitative metrics move the needle, too, and often are what keep your shippers coming back. Honor ethics and celebrate integrity for positive reinforcement.

Leverage the experience of reputable, third-party experts to implement the processes and technology for the sake of your people.
Carriers and 3PLs that fail to modify their operations in a way that invests in their team will be left behind, without much of a workload to shift between the few people still on payroll.
However, implementing the changes necessary to remain competitive is a full-time job in itself. From the discovery phase through to execution, monitoring, reporting and then the progressive cycle of system changes, compatibility, compliance updates, and so on - you will need a tiger team focused on timely deployment and efficient management. Most transportation companies, of course, don't have the resources to dedicate to this type of project.
In these cases, we recommend a SaaS solution, like DDC Intelligence. DDC Intelligence is a three-tiered processing, full-stack program that combines machine-learning OCR, DDC's robust, proprietary LTL freight billing framework built on 15 years of industry experience, and 30 years of business processing expertise delivered by client-dedicated teams of professionals.
To learn more about DDC Intelligence, email us at info@ddcfpo.com.
For more information about how investing in your people can increase your profitability, contact a member of our team today. We'd be happy to discuss with you how business process outsourcing and back office automation has helped some of today's leading transportation companies reach the top of today's industry rankings by revenue.
How Can We Help You?
Get in touch to learn how we can support your success.
Get Started
Subscribe to Our Blog