How to Boost Efficiency in Freight Operations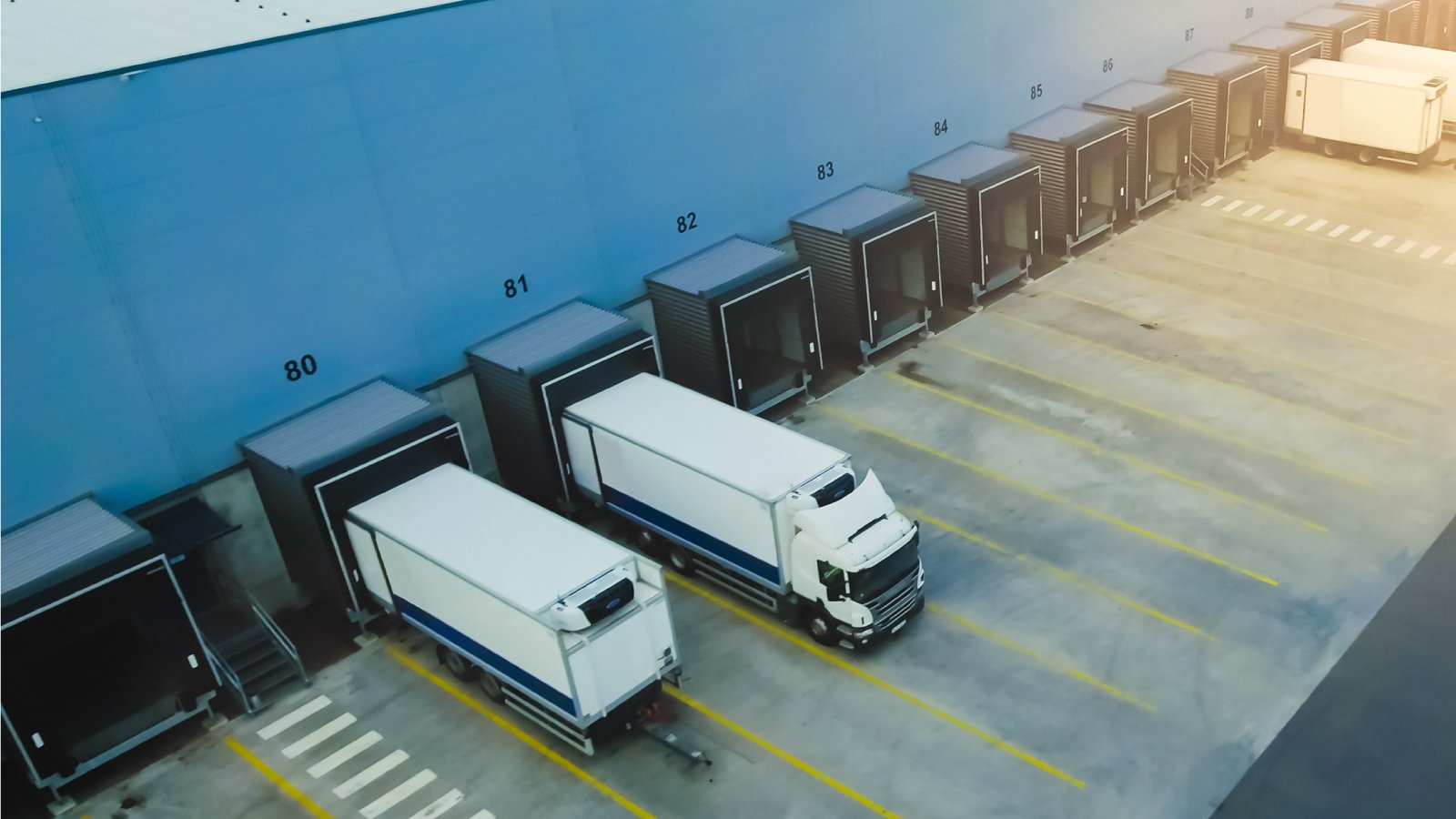 Improving operational efficiency ensures your freight transport operations are as cost-effective as possible. Sounds pretty straightforward, right?

Unfortunately, optimization isn't as simple as saying, "we need to reduce operational costs." Numerous freight operations factors must be considered, actively managed, and balanced to create optimal results.

Every part of a carrier organization — drivers, back office, and front office — has to work harmoniously to maximize speed and profitability. So, what exactly impacts efficiency, and how can you improve it?
What impacts operational efficiency in freight?
The productivity of individual procedures, plus the cohesion between each one, determine operational efficiency. So, having a workflow that optimizes driver and front-office efficiency, but doesn't streamline the paths of communication between the two, is prone to breakdown.

This disjointed process manifests in several forms: Gaps in communication, minimal team member buy-in, insufficient technological capacity, and insufficient data tracking. Even when there are systems for each aspect, they may not talk to one another, and data may get lost along the way.

Miscommunication and siloing data can cause several issues in everyday processes. Some common examples include:

Poor planning and scheduling – Inefficient project management can lead to serious lapses in visibility, such as not being able to locate and identify where assets are in the supply chain. It can also lead to unprofitable downtime or blown deadlines due to overscheduling.

Little to no automation – Companies that rely on staff to handle everything are prone to errors during handoffs, ill-defined roles, and workflows that have redundancies. With little help from automated process management, reports are put together manually, which further slows transfers and handoffs.

Not knowing operating costs – Without proper data oversight, it's possible to overlook important metrics like total cost of ownership (TCO). This hinders the ability of leadership to find inefficiencies and improve processes to drive profitability.

Lack of training – Skill gaps may leave employees unable to handle essential tasks and address the team's needs in the field. Over time, a lack of training can erode leadership and accountability and hinder efforts to improve driver and staff performance. Training should be ongoing as new technologies, practices, and protocols are introduced.

Mismanaged fuel and mileage – Both time and diesel quickly get expensive when mismanaged. Poor planning and coordination can have severe consequences in the field, including empty miles, idle time, and unexpected downtime due to irregular fleet maintenance.
How to boost freight operational efficiency
Many of these concerns are symptoms of a larger problem. So how can you tackle them?

Create a plan and get buy-in – Before you make any changes to freight operations, make a plan that allows you to build a strong foundation for growth. Then, get buy-in from stakeholders on your team to help bring it to life.

When you have a robust and reasoned plan in place, communicate it to your teams — that way, you can get buy-in to bring it to life. Consider boundaries and limitations such as bandwidth, cost, time, and equipment when making this plan. Your plan should also include risk assessments and allow you to have contingency plans.

Design processes to promote efficiency – Creating standardized processes helps create consistency across the board with your team.

That way, new members can be onboarded quickly (expediting the rate at which you can manage turnover and scale up for growth), and existing team members can focus on meeting established expectations.

Technology is a valuable way to standardize processes for maximum efficiency. GPS tracking can help improve route setting and decrease the idle time for drivers in the field, while freight operations software can help create efficiencies in the back office.

Prioritize communication – Interdepartmental communication gaps create a lot of slowdowns and costly errors. For example, the longer it takes for the back office to receive a BOL scan, the longer it takes to update clients.

This results in transparency gaps, miscommunication, and slower response times, whether updating information or trying to find proof of a shipment for a claims situation. Finding software solutions for document management and back office tasks like freight billing frees up availability to focus on what matters — the customer's needs.
Measure, analyze, and make changes – Tools and tech should also enable you to track all of your processes from start to finish easily.

From your desk, you should be able to track the efficiency of drivers on their routes, see how quickly BOLs are coming in, and determine the quality of document images you receive. With this data, you can increase the transparency of freight in shipment and target inefficiencies in your processes to boost productivity. Ultimately, the more near-time data you have to measure and analyze, the more confidently you can make decisions in a changing global trade landscape.

Get the right tools – Each department may have a different software suite on which they rely. If these tools aren't compatible, it can create information bottlenecks that require elaborate workarounds or even manual handoffs. These interoperability gaps create a high risk of errors, slowdowns, and siloing.

When one tool can work seamlessly across your organization — in the field, back office, and front office — team leaders can manage operations more efficiently, utilizing time-saving automation and making near-time adjustments that give companies an edge over the competition.

Plus, when everyone has access to continuous data from throughout the workflow, there's no waiting for reports to be delivered before decisions can be made. You should be able to easily track your average DSO and cash flow to find areas for improvement — and create more seamless transitions to get paid faster.
Conclusion
Don't let operational inefficiencies keep you from meeting your organization's goals.

Getting the right tools from the start can set you up for success and enable you to make organization-wide changes that positively impact your operational efficiencies. The right freight operations solution can help:
Track your DSOs

Create easy ways for data to get from the field to the back office

Automate repetitive tasks to save your team time

Provide tools that allow better communication between teams to cut out downtime
DDC Sync is designed to remedy the inefficiencies that lead to process fragmentation, human error, and longer turnaround times. Access to near-time data offers an almost 6-hour head start on information access, enabling faster, better-informed decision-making at every level.
Connect with Us
Discover how to create more efficient operational processes with DDC Sync.
How Can We Help You?
Get in touch to learn how we can support your success.
Get Started
Subscribe to Our Blog