What Is Supply Chain Digitization, and Why Does It Matter?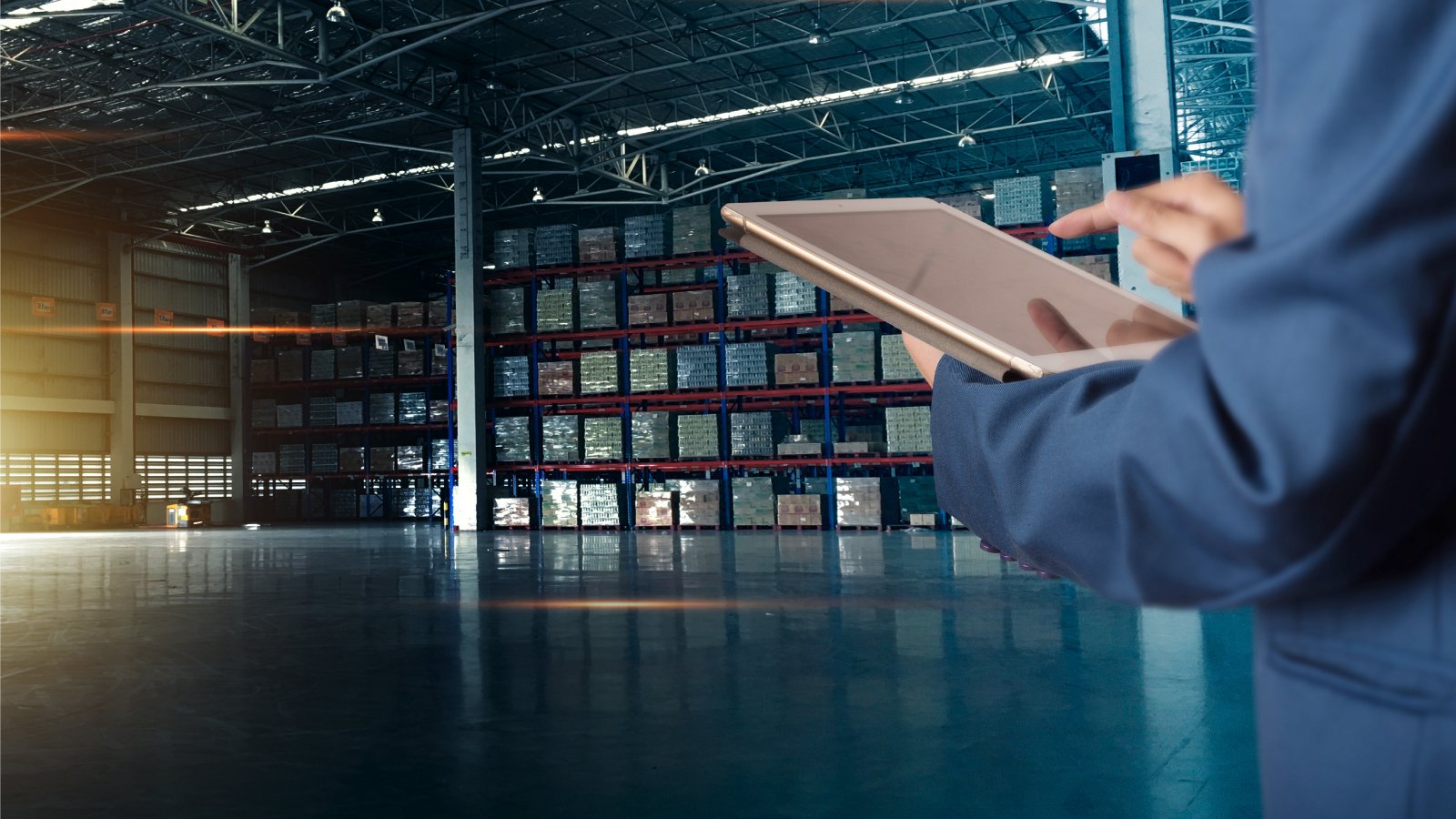 With mature tools available in the marketplace, digital transformation is no longer about first-mover advantage; it's industry standard.
Digitizing your supply chain is vital for both streamlining your business processes and staying competitive — and it's not as daunting as you may think.
But before we dig into how and why you should optimize, a brief primer:
What is supply chain digitization?
Supply chain digitization (or supply chain digital transformation) is the process of turning analog supply chain processes into digital ones by establishing dedicated master data that aggregates information from across your entire supply chain, as well as information from some external sources (e.g. internal historical sales data, point-of-sale consumer data, socioeconomic data such as unemployment rates, and external data such as Google trends or competitor prices).
Supply chain digitization is achieved primarily with software — whether it's out-of-the-box, custom-made, or a combination of both — focusing on automation and business intelligence.
In this post, we'll discuss the advantages of a digitally enabled supply chain and explore how companies in the transportation and logistics industry can begin their digitization journeys (or optimize their current systems).
Advantages of a digital supply chain
Supply chain digitization can have a profound impact on your bottom line, and it's central to the success of businesses in many different industries. More than 85% of C-level executives anticipate that digitization efforts will enhance cash flow and reduce Days Sales Outstanding.
Conversely, the cost of not digitizing is steep — on average, the yearly cost of manually entering data into ERP and back-end systems is more than $1 million, and the average annual cost of manually entering invoices from suppliers is more than $600,000.
The digitization of logistics presents a powerful opportunity to transform your business. Advantages of a digital supply chain include:
Opportunities for automation. Reducing manual tasks minimizes the burden of administrative work on your team, frees them up for other tasks that may have gone under-attended, and allows everyone to focus on their areas of expertise. Automating also reduces human error, which means gaining back revenue lost from fixing those errors. Automation also speeds up processes; for example, automated invoicing allows you to get paid faster.

Keeping things cohesive and connected. If you're still relying on spreadsheets and email threads to get the information you need, you'll get left behind. The immense time and effort spent on those tasks hurts efficiency and leaves more room for human error. Digitizing your supply chain creates opportunities for connecting disparate systems, enabling communication across the entire organization, and creating a single source of truth for information.

Leveraging data for decision-making. In the transportation and logistics industry, decisions need to be made quickly, and agility is vital. A digitized supply chain allows you to gather and analyze massive amounts of data with far less effort and in far less time than with analog systems. You can then use that knowledge to inform your decision-making, build strategies, and plan for any scenario. Incorporating real-time information that you've gleaned from your digitized supply chain can lead to big payoffs like improving the customer experience, boosting sales, and reducing waste.
How to digitize your supply chain management
There are two main options for digitizing your supply chain management: build or buy. Unfortunately, there are some issues with both options.
Identifying software that will seamlessly integrate with your existing systems out-of-the-box can be challenging. Additionally, ready-made solutions are not customized for your organization's exact needs, and building custom plugins and integrations to make things work requires extra effort from your team (not to mention bug fixing and maintenance).
When it comes to building software in-house, the main challenge is capacity. Large-scale digitization is too big for many companies for existing development teams who have other important tasks at hand.
A better option is building custom solutions with IT outsourcing, which doesn't require recruiting and allows your team to focus on keeping everyday operations running smoothly.
What to look for in an IT outsourcing partner
Teaming up with a business process outsourcing (BPO) partner that offers IT development services is one way to get the ball rolling. Here are a few essential qualities to look for:
Business continuity and strength as a partner amid uncertainty. Your IT outsourcing partner should feel like an extension of your team and instill confidence that they'll keep you at the top of their priority list, no matter what challenges arise. They should provide ongoing support for your digitization efforts and help you maintain agility.

Service Level Agreements (SLAs) that have a highly positive impact on your business. As you negotiate SLAs, you'll want to see them reflect increased visibility, high accuracy rates, robust and reliable data protection, impressive processing speed and service hours, and cost containment pricing. Your IT outsourcing solution should be tailored to your unique needs and produce actual results.

Strategic application of smart technology to streamline client processes. It should go without saying that your IT development partner should be well versed in the right technology and solutions for your business. They should know how to innovate wisely with various capabilities, including systems development, database development, and .NET programming.

An experienced team, dedicated to your success. A partner with at least 10 years of industry experience is a must. Don't be afraid to vet an organization's referrals and industry sources.
With the right BPO partner on your side, you can digitize your analog processes and create a more efficient supply chain — one that provides your organization with increased efficiency, agility, and revenue while also allowing your team to focus on everyday operations that keep your business growing.
Connect with Us
DDC FPO has over 15 years of delivering success to the freight and logistics industry. Ready to digitize your supply chain management systems?
How Can We Help You?
Get in touch to learn how we can support your success.
Get Started
Subscribe to Our Blog