3 Critical Methods to Strengthen Freight Operations for Long-Term Business Health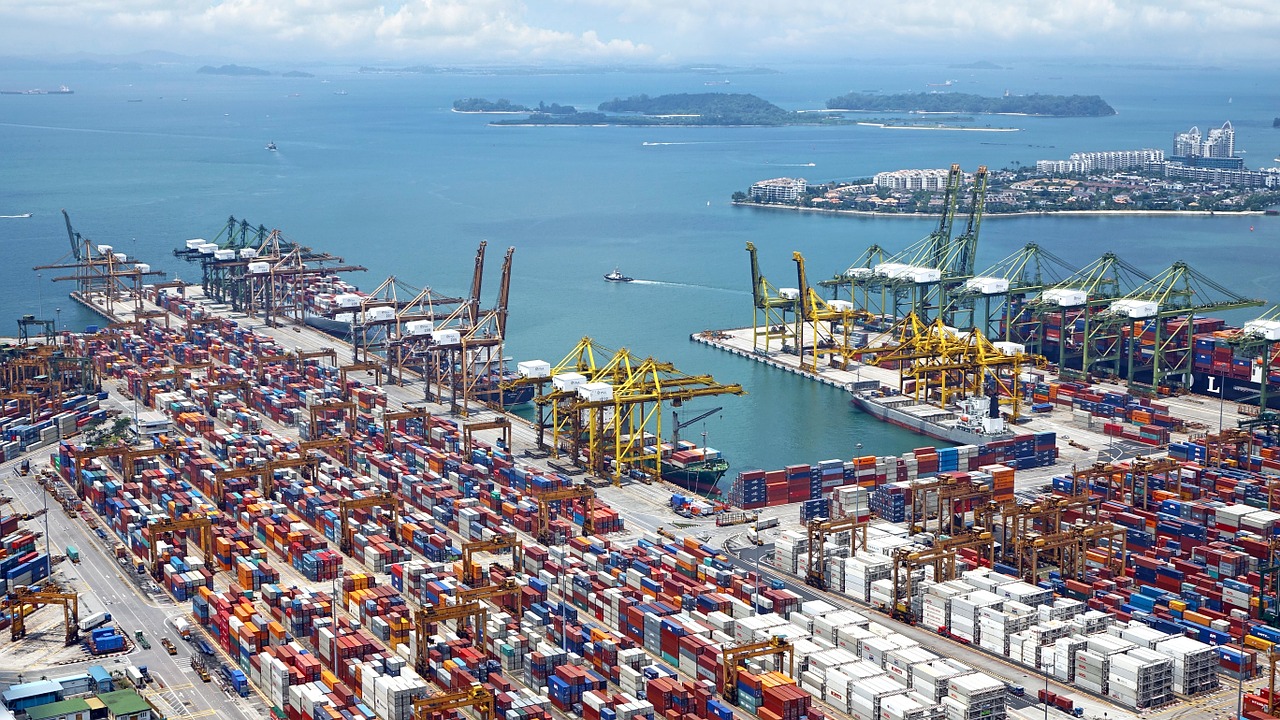 Over the past five years, trucking companies have battled for market share. Now, they're battling to stay profitable in a slowing market. According to the Cass Freight Index, retailers and manufacturers are moving less merchandise in 2019. For LTL carriers and 3PLs, measuring business health in this shrinking market is crucial for those that want to outmaneuver the competition.
The term "business health" may seem broad, but it can be measured using three primary pillars.
Financial Health

Employee Productivity and Satisfaction

Market Adaptability and Positioning
These three components of business safety can help prevent freight companies from joining the hundreds of others that have folded under this year's financial pressures. In the first half of 2019, 640 trucking companies closed their doors — a sharp rise from the last year's 175 during the same period. From small businesses that have been a staple of the community for 40 plus years like Starlite Trucking in Ceres, Calfornia to New England Motor Freight — the 19th largest LTL carrier in the US — market slowdowns, increased regulation, and rising insurance costs are impacting companies industry-wide.
And — with the right combination of innovative technology and financial preparedness — trucking companies who create future-ready business plans today are the ones that will survive tomorrow.
1. You Need to Maximize Your Financial Fitness
Your company's financial health is the crux of your success. Without the right financial tools and expertise, remaining profitable — especially long-term — is nearly impossible. But what makes up financial health?
While there are many dimensions to financial health, and each company's unique processes will garner wholly unique financial models, we can narrow financial health down into the following elements.
Access to capital: Do you have the ability to immediately tap into capital in the case of an emergency, critical business decision, or unique opportunity? 1 in 4 businesses claims that access to capital is the single biggest barrier to their growth.

Positive cash flow: Is your cash flow positive currently? If not, access to capital can offset the issue. But, your trending (over a period of time) cash flow should be significant enough to offset expenses and contribute towards sustainable growth.

Containment of expenses: What are your areas of revenue leakage, and how can they be plugged? Are your existing expenses locked in at guaranteed, long-term rates?
While those three elements may seem to be out-of-reach or incredibly difficult to access for LTL carriers that are in a tricky financial situation, incorporating the right suite of technology and network of suppliers can help you tap into the benefits of healthy financials in the immediate.
For example, smart freight billing technology can hack your existing billing workflows so that your back office as a whole is more scalable, productive and expedites your accounts receivables. By injecting automation into your business processes and introducing standardization procedures, you can rapidly contain existing costs, massively improve your operational efficiency and prepare yourself for the future with measurable business health metrics.
Expert tip: Secure service level agreements to hold your supplier reliable for quality performance; lock it in at a transactional rate for a long-term contract, and vet their business continuity/disaster recovery plan. These will ensure the work you pay for is parallel to your own success; the payment will not fluctuate when unforeseen events occur and ensure their performance continues to the best of their ability in an unpredictable market. If these external teams are experts in the function you're outsourcing, you'll immediately notice improved throughput from your in-house team. Most importantly, you'll keep expenses down — something that carriers and 3PLs should be rushing towards in today's uncertain economic atmosphere.
2. Employee Satisfaction is a Serious Business Advantage
Your employees are the heart of your business. But keeping them satisfied (and thus productive) isn't always simple. A massive 80% of all employees are actively (or considering) looking for another job. And 59% of the remaining ones would leave their current job if a better offer came along.
But, here's the kicker. It's not about the pay. Less than half of employees will leave a job for higher pay. It's about your work environment and the opportunities you're giving them. Around 40% of workers will work harder if when they're happy about their current role. And 58% of employees would take lower pay for better at-work relationships.
In-house accountants don't want to spend their time on boring, repetitive, mind-numbing manual tasks. Yet 90% of employees have to do them consistently. The ability to take action at work, create real results, and drive meaningful change into your business helps glue your employees to your culture, your cause, and, ultimately, your profits. But how do you get there?
It starts with automation. All of those repetitive tasks (like freight billing) take up employee time and force them to engage in unengaging work. You also have to give employees the tools to see their results in action. Visualization tools and properly aligned metrics keep goals visible — leading to increased happiness, positivity, and loyalty.
At the end of the day, your workers keep your business afloat. In a talent-strapped market like transportation, ensuring that everyone is happy makes the gears turn.
Expert tip: Have your trusted staff be a part of the process. As you search suppliers and demo new products to improve your operation, let those employees who are positively impacted by the change weigh-in. Your selected vendor will essentially be an extension of your team. Starting off the relationship on the right foot and in sync will make a significant impact on the success of this new partnership.
3. Position Yourself Within the Market
This industry is volatile and in a constant state of change. Rates, customers, regulations, the talent sector, and gas and oil are in a constant state of flux. And that can be a serious pain point for companies that aren't willing to stay future-ready and adapt to market highs and lows.
Your market adaptability and positioning are the secret sauces that help you outlast the competition, deal with emerging technology, and handle market crashes without sweating. How flexible is your company in the face of new market conditions? What is your competitive advantage in an industry swelling to other trucking companies?
Figuring out the answer to those questions can give you incredible positioning. Again, the right suite of tech tools can help. Cutting-edge technology like SaaS tools (e.g., scheduling, route planning, load optimization, etc.), IoT sensors, and on-the-truck gadgets (e.g., LED screens on the back of the truck) give you the agility you need to make faster business decisions.
At the same time, new emerging trucking apps like Uber Freight (or Cargomatic, Convoy, Transfix, etc.) are creating new profit areas for carriers and 3PLs willing to dive deep and calculate max-profit routes.
Expert tip: Don't try to be everything to everyone, but think with an open mind. If there are specific needs that are outside your core competency that your customer has, lean on your strategic partners to fulfill them. Collaborate with other industry leaders and "work smart". Concepts like staff on-demand, referral relationships, and running a highly integrable software ecosystem will help you become more prominent and sought after in your market position.
What To Do With Your New, Holistic Business Health Readout
Discovering the unique combination of financial health, employee capabilities, and market positioning can give you deep insights into your overall market growth capabilities. How can you put them into action to strengthen your operations?
DDC's carrier and 3PL partners report an average of 40% cost savings. We offer long-term cost containment, unparalleled customer service as an extension of our partners' teams and offer fully customized, highly integrable solutions.
Connect with Us
DDC FPO is a trusted strategic partner for transportation and logistics companies worldwide. Contact us to explore how DDC can contribute to the long-term health of your business.
How Can We Help You?
Get in touch to learn how we can support your success.
Get Started
Subscribe to Our Blog