2023 Supply Chain Trends and Challenges We Expect to See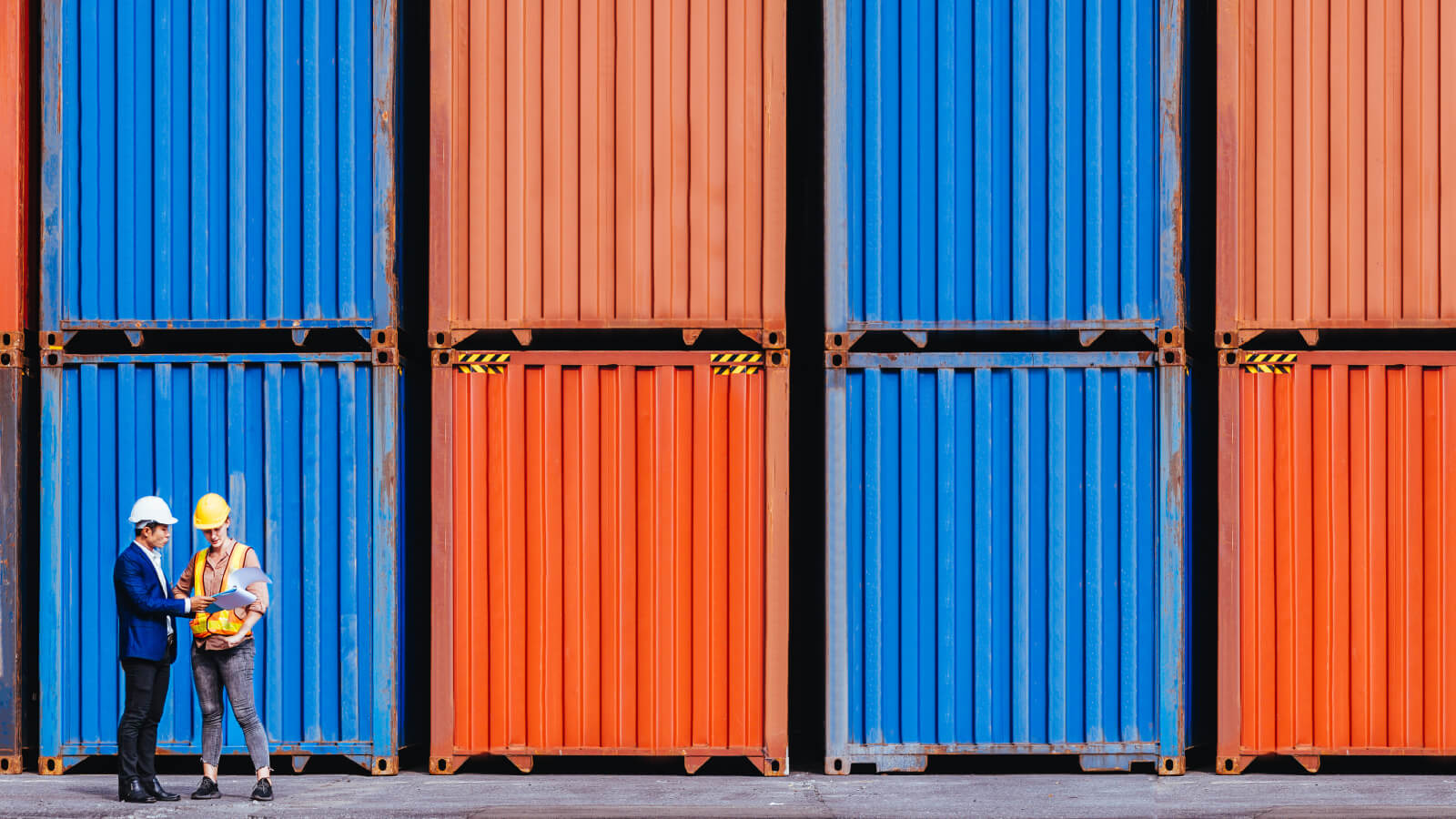 Supply chain disruption has been especially pervasive in the last few years. 56% of supply chain management professionals experienced moderate disruptions during the pandemic, and other issues — including congested ports and Brexit-related process changes — exacerbated the pandemic's impacts.
What supply chain issues does 2023 have in store? Let's dive into some of the trends we expect to see this year, so your organisation can prepare to address them.
1. Shrinking economies
According to the Confederation of Business Industry (CBI) forecast, the UK economy will shrink in 2023.
"Britain is in stagflation — with rocketing inflation, negative growth, falling productivity and business investment," says CBI Director-General Tony Danker. "Firms see potential growth opportunities but ... headwinds are causing them to pause investing in 2023."
Other countries of note with contracting economies include:
2. Increased government intervention
Many government agencies have thus far opted for a hands-off approach in addressing the supply chain crisis. However, geopolitical events, rising global inflation, and other hurdles may call for more pronounced intervention.
According to an S&P Global report, governments are beginning to view supply chain resilience as a "national security imperative" and may become more hands-on when it comes to trade and sourcing, which will create new import and export challenges.
3. Shortages may become overages
After experiencing shortages throughout the pandemic, many businesses overordered inventory to compensate.
But thanks to severe port congestion and other delays, many items ordered over a year ago are just now hitting the shelves — and new influxes of inventory have nowhere to go. Businesses are trying to reduce warehousing costs and move inventory quickly to make room.
Additionally, increasing inflation means consumers are short on buying power so lower demand could compound oversupply in 2023.
4. Climate change and extreme weather
Some of the most significant international shipping challenges companies face today can be traced back to climate change. A large number of extreme weather events occurred over the past few years, exacerbating supply chain issues. Here are just a few examples:
Record-setting droughts in China caused the Yangtze River to dip so low that oceangoing vessels couldn't run. Similar situations unfolded in Europe, where extreme heat lowered water levels in numerous waterways.
Wildfires in the western US shut down vital motorways and contributed to power outages.
Winter storms and power outages shut down semiconductor plants in Texas, worsening global chip shortages.
It's clear that climate change has increased the frequency and intensity of extreme weather events, and despite recent strides in climate change mitigation, extreme weather will still be prevalent in 2023.

In addition to the toll these events take on individuals and communities, they also can negatively impact global supply chains via transportation limitations, factory shutdowns, and suspended port operations. These disasters also impact infrastructure, causing damage that may shorten the lifespan of vehicles or vessels.
5. Workforce globalisation
Much of the global supply chain relies on multi-country operations. A 2017 joint report by Capgemini and IDG Global Solutions predicted that 80% of manufacturers would have multi-country operations by 2020, and though the pandemic delayed this milestone, we expect to see progress picking up this year.

A more globalised presence requires a larger, highly skilled workforce. In the face of an ongoing shortage of supply chain workers, companies are ramping up benefits to get younger generations interested and investing in training solutions to upskill their teams.
6. More emphasis on supply chain transparency
Concern about supply chain sustainability and corporate practices is on the rise among consumers, executives, and investors alike.
As technology expands data collection and analysis capabilities, organisations will be expected to provide even more detailed reports on their supply chains' various environmental, social, and financial aspects. Governments will continue to establish and refine environmental, social, and governance (ESG) reporting guidelines as part of sustainability initiatives.
7. Combining technology with human support
We've previously discussed the advantages of a digitally enabled supply chain, including increased data visibility and more streamlined processes. This year, we expect to see more companies investing in technology that offers those benefits. Here are just a few examples:
Blockchain technology is becoming more accessible, allowing organisations to improve transparency, maintain data integrity and security, and ensure that all participants in the supply chain — carriers, shippers, forwarders, logistics providers, and more — can access up-to-date, accurate information in one place.
IoT devices such as sensors can provide live tracking updates on shipments, contributing to business intelligence and enabling data-driven decision-making.
Prediction models are vital for identifying and developing response plans for bottlenecks that may occur due to climate events, new regulations, geopolitical events, and more.
From driverless vehicles to warehouse robots, automation transforms supply chains by taking on repetitive tasks, freeing time for staff to focus on more high-value tasks.
But alongside this focus on technology, human intelligence will remain critical — how do you determine which data to collect, who interprets it once it's received, and who makes decisions based on that information? Who will design, test, and train the automated systems and robots in a way that aligns with business goals? Human resources will still be necessary, even as supply chains become more digitalised.
Being prepared is the first step
Many of the supply chain trends we expect to see this year will be impacted by external factors, so preparation is key. Here are a few steps you can take to get ahead of the curve:
Upgrade and/or implement new technology strategically.
Consider recruiting additional team members, for data capture and analysis roles, developing new systems, and ESG reporting.
Partner with experts who offer implementation support so your team can focus on everyday operations.
While 2023 likely has some supply chain challenges, those challenges will push organisations to innovate. We can be even better prepared for future trends by building more resilient, sustainable supply chains.

DDC FPO is a trusted strategic partner for transportation and logistics companies worldwide. Contact us to explore how we can support your success.
Connect with Us
Clear customs faster with DDC FPO, a trusted strategic partner for transportation and logistics companies worldwide.
How Can We Help You?
Get in touch to learn how we can support your success.
Get Started
Subscribe to Our Blog