12 Metrics You Should Be Tracking in Fleet Utilization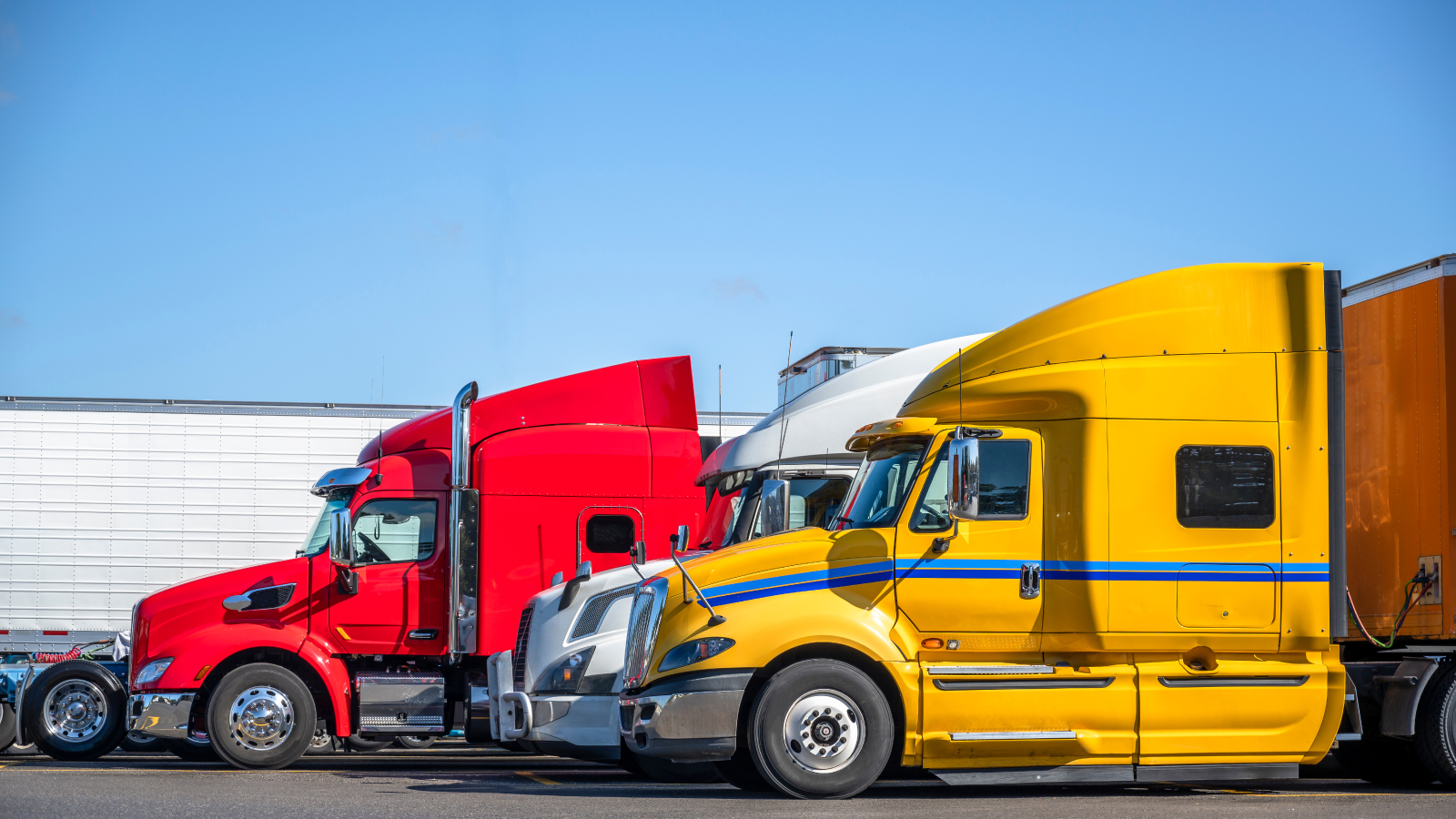 Within fleet management, performance data collection, management, reporting, and analysis can quickly become overwhelming. Often, due to resources required to appropriately address maintenance, safety, fuel management, driver capacity, and other high-priority concerns, performance monitoring as a practice and its role in decision-making may be diminished or neglected.
However, your ability to track and leverage fleet asset utilization data can hugely impact your cash flow and bottom line. When you're able to spot inefficiencies early, you can make appropriate adjustments to increase efficiency.

But what exactly is fleet utilization, why is it crucial, and how can it be measured? In this article, we discuss twelve metrics that can help you track and optimize your truck utilization:
Average miles per driver

Total mileage capacity

Truckload capacity utilized

Dwell time (detention)

Revenue versus cost per truck

Revenue versus cost per mile

Empty miles (deadhead miles)

Miles per gallon

Idle time

How often a vehicle is off the road

How long a vehicle stays off the road

Pass/fail rate of daily vehicle inspection reports (DVIR)
What is fleet asset utilization, and why is it important?
Fleet asset utilization, or simply fleet utilization, is a measure of demand for an organization's fleet compared to its capacity. It's usually expressed as a percentage. Most organizations aim for a utilization rate of 80% or higher for maximum efficiency. For example, a small fleet operating six out of ten vehicles on any given day operates at a utilization rate of 60%.

As salaries and insurance costs increase to keep pace with competition and inflation, fleet managers need an adequate breadth and depth of timely data access to identify savings opportunities.

By closely tracking fleet utilization, asset performance, and associated maintenance costs, operators can assess their fleet's overall performance and ROI. In addition to monitoring performance over time, this enables operators to identify areas for improvement.

Tracking fleet utilization is necessary to identify savings and create efficiencies, but it's also a way to minimize risk. Staying on top of safety and operational compliance will prevent breaches and allow operators to respond swiftly should they occur.
Fleet utilization metrics you should be tracking
A multitude of utilization metrics can be useful to track. Each organization should determine those most relevant to their needs and best aligned with their goals.

Here are some commonly used fleet utilization metrics for consideration:
Vehicle utilization rate
As mentioned above, the fleet utilization rate helps determine fleet uptake as a percentage. However, the vehicle utilization rate drills deeper into individual vehicle performance. These metrics provide a detailed picture of a single vehicle's usage:
Average miles per driver measures the total fleet miles driven against the number of drivers
Total mileage capacity is determined by the number of fleet vehicles multiplied by the average miles traveled per driver
Truckload capacity utilized is the used trailer capacity divided by the total trailer carrying capacity — a metric especially useful for LTL fleets
Dwell time or detention is the time spent loading and unloading the vehicle
These metrics show which assets are underutilized and should be reallocated to maximize useful life. If underutilization is unpreventable or maintenance becomes too costly, it might be time to sell the vehicle.
Revenue and cost per truck
To compare revenue versus cost per truck, use the following method:
Revenue per truck is the total monthly revenue divided by the number of trucks
Cost per truck takes the total monthly expenses divided by the number of trucks
The result will indicate whether the fleet is productive and profitable and may give cause to further optimize truck utilization. Assessing cost per truck provides a different view, indicative of how well expenses are managed.
Mileage
Tracking mileage is one of the foundational elements of measuring fleet efficiency. While metrics like revenue per shipment — the total revenue of shipments divided by the number of shipments — are helpful for examining the big picture of profitability, drilling down into mileage details can identify more specific optimization opportunities.

When mileage data is collected alongside trip and route information, operators can find ways to reduce unwanted errors and delays. For example, use the following calculations to compare revenue versus cost per mile:
Revenue per mile uses the total monthly revenue divided by the miles driven
Cost per mile is found using the total monthly expenses divided by the miles driven
Additionally, empty miles are often a reality for fleets that expend resources like time and fuel without generating revenue. Track routes susceptible to deadheading and determine whether more profitable alternatives are available. Applications that feature driver tracking and GPS tagging​ can help by providing precise, real-time tracking data for more efficient routing and forecasting; quick access to accurate data enables more proactive planning.
Fuel
Fuel is typically a large proportion of fleets' operational costs and has ballooned in recent years.

According to the American Transportation Research Institute's latest industry cost analysis, fuel prices contributed to per-mile trucking costs reaching record levels in 2021. These sky-high costs can be increased by vehicle or driver inefficiencies that go undetected.

But the cost of filling up should be less of a concern than tracking fuel economy, as this can be optimized (to a degree). Careful monitoring of metrics such as miles per gallon and idle time can highlight issues caused by a particular vehicle or driver. Operators should then rectify these inefficiencies, which may include servicing vehicle faults.
Maintenance and repair
Maintenance and repairs are part-and-parcel of owning and operating a fleet. However, constant repairs can indicate that an asset needs to be sold, as it may be dragging down the fleet's efficiency.

Pay careful attention to how often each vehicle is off the road due to maintenance or repair and how long it stays off the road. Vehicle maintenance may be expensive at the outset, yet being proactive can prevent issues from becoming more costly.

Operators should take proactive measures to keep vehicles running smoothly. Preventative maintenance helps avoid downtime and hefty repair bills, especially when using fleet tracking technology that enables regular reporting on inspection requirements and automatically sends notifications about upcoming truck services.

Monitoring the pass/fail rate of daily vehicle inspection reports (DVIR) can help operators identify maintenance and repair needs patterns, and preventative maintenance strategies can be optimized accordingly.

To streamline this process, consider giving your drivers digital tools that make vehicle checks easier. For example, DDC Sync prompts drivers to perform inspections and automatically transmits the inspection data and time-stamped images to your truck inspection reporting system.
Conclusion
Now that you know some of the most common fleet utilization metrics, you can make a plan to track your fleet's performance.

Choose metrics that make sense for your organization and provide the insight you need to improve your fleet. Too many metrics can turn a well-intentioned optimization plan into a data-wrangling exercise, so to simplify the process, start by tracking the most relevant data to your goals and be sure to leverage technology that makes it easy to track and visualize data over time.

By keeping a close watch on truck utilization, opportunities for improvement will reveal themselves — and you can then build more efficiencies into your operation.
Connect with Us
For more ideas on how to streamline your operations, contact the freight industry experts at DDC FPO.
How Can We Help You?
Get in touch to learn how we can support your success.
Get Started
Subscribe to Our Blog