4 Indicators That It's Time to Update Your Fleet Technology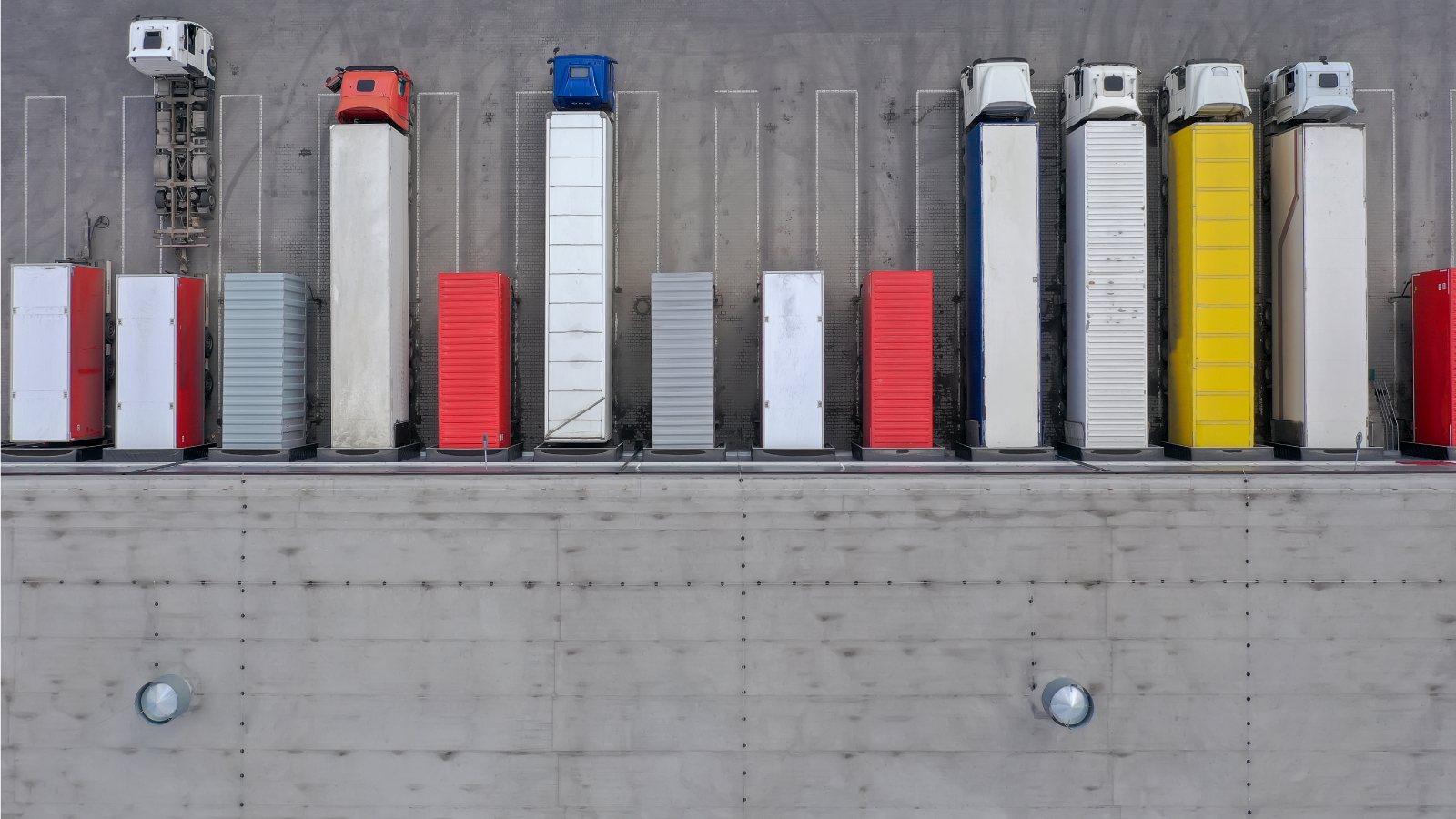 Fleet technology is an expansive market, with countless tools and applications available for fleet management as a whole, as well as for the individual components of each truck.
There's a reason for fleet technology's ubiquity — it not only makes fleets smarter, safer, and more efficient; it can also improve cash flow, boost supply chain visibility and flexibility, and give your organization a competitive edge.
In 2021, logistics and transportation organizations more than doubled their focus on product and market innovation compared to the previous year (28.8% vs. 12.6% in 2020).
Some of these investments were mandatory. For example, 3G is almost completely phased out, so many carriers have been forced to replace their 3G-powered electronic logging devices (ELDs) with newer ones. The last few stragglers have until the end of 2022 to complete the transition.
But in cases where there's no looming federal regulation or compliance deadline, how do you know when it's time to update your fleet technology? Here, we'll look at four indicators you need to upgrade — or risk falling behind.
1. You're losing business to competitors
Staying on top of trucking industry technology trends is essential for staying competitive. If you eschew fleet technology or are resistant to innovation, you will lose business to those who stay ahead of the curve.
87.5% of respondents surveyed in Logistics Management's recent trends study said technology is necessary to compete in the marketplace. Meanwhile, 62.5% believed they would lose customers to competitors if they didn't adopt a specific technology.
The cost of not devoting a budget to new technology is too great — better technology leads to more streamlined processes and gives you more time to focus on building strong business relationships. Without it, you'll face data bottlenecks, preventing you from growing your business and negatively impacting your customer experience (more on that below).
2. You need to improve safety
According to the American Transportation Research Institute's annual Critical Issues surveys, Compliance, Safety, and Accountability (CSA) ranked within the top four issues for carriers in 2019, 2020, and 2021.
But even when you have the best possible safety training and procedures, technology may still be missing. You can build a comprehensive, holistic safety culture with the right tools.
For example, if you see an upward trend in accidents, it may be time to revisit your existing safety technology.
In a study from the National Surface Transportation Safety Center for Excellence (NSTSCE), six out of nine carriers reported that adopting at least one advanced safety technology significantly improved safety outcomes. One carrier even reported a 56% decrease in preventable rear-end collisions after equipping their trucks with automatic emergency braking systems.
Other examples of safety technology in trucking include:
Virtual training programs
Dash cams
Lane-departure warnings
Blind-spot detection
Electronic stability control (ESC)
Improving safety also means empowering drivers to report unsafe behavior. For example, DDC FPO's DDC Sync enterprise solution allows users to communicate with the terminal anonymously and immediately report disturbing behavior — without the often-daunting prospect of doing so face-to-face. This safeguarding feature makes drivers feel more confident and secure in their daily tasks.
3. You're experiencing data bottlenecks
If you're using outdated technology, accessing critical freight data will take much longer. This slows down other processes like billing, claims management, and tracking. Worse, it means you can't leverage your freight data for its full decision-making potential — which often results in higher operating costs and poor customer service.
Timely data access reduces uncertainty, increases visibility and business intelligence, and empowers your team to make better decisions. When you set up your business with technology that offers end-to-end transparency — such as automated alerts, mobile bill of lading (BOL) capture, driver tracking, and real-time reporting via ELD technology — your back-office teams can streamline planning, reduce workloads, and provide timely status updates to customers.
Learn how DDC Sync helped a transportation company improve data visibility by 6 hours.
4. Your drivers aren't satisfied
Many things can contribute to driver turnover, but the tools your drivers have at their disposal can be a make-or-break factor. Truck driver technology (or a lack thereof) impacts daily job processes and experience; modern fleet technology provides value to drivers and makes their jobs easier.
Tools like real-time reporting, video-powered onboard safety devices, automated alerts, and mobile BOL capture can make a significant difference, but they're just the beginning. Additional features that can improve the driver experience include:
Company news feed: According to a

Harvard Business Review study

, 70% of workers say that they're most engaged in their jobs when senior management communicates openly with them. DDC Sync's news feed feature helps management better communicate with drivers. It also keeps drivers engaged and feeling part of something greater, which helps fight burnout.
Gamification: Companies with a highly engaged workforce are 21% more profitable, according to a

Gallup study

. Gamification enhances the driver experience with friendly competition and the opportunity to earn rewards. For example, DDC Sync's gamification features allow drivers to join a dispatcher's team and earn badges — such as driver of the week, driver of the month, and most improved driver — based on completing varying tasks.
Community-building chats: Facilitating connection and relationship-building among drivers with news feeds and interest groups is another way to boost engagement.
Fleet technology upgrade challenges
There are, of course, a few challenges that come with upgrading fleet technology. But it's easy to mitigate them when you know what to expect. Here are some of the obstacles you'll likely encounter and how to overcome them:
Challenge: Making significant changes to your tech stack
Solution: Choose trucking technology that can be integrated with your existing tech stack, and/or choose a full-suite solution to keep things simple.
Challenge: Achieving sufficient tool adoption
Solution: Debunk some misconceptions for your drivers about fleet technology. Then, clearly explain your implementation goals, and demonstrate how the tool will make drivers' jobs easier.
Challenge: Disruption during the transition period
Solution: Create a thoughtful rollout process, potentially with outside support for training and IT. Be transparent about your timelines and expectations, and readily offer helpful resources.
It's time to look ahead
Trucking technology isn't just the way of the future; it's already here. If you're losing business to competitors, noticing a decrease in safety, experiencing data bottlenecks, or struggling with driver satisfaction and retention, it's time to upgrade your fleet technology.
As with any change, there are potential challenges associated with adopting new technology, but they're well worth the effort. Investing in new technology in the trucking industry can help you gain a competitive advantage, realize higher revenues, drive efficiency, reduce driver turnover, and improve supply chain visibility.
Connect With Us
Want to learn more about revolutionizing your fleet with modern technology?
How Can We Help You?
Get in touch to learn how we can support your success.
Get Started
Subscribe to Our Blog