Today's leading carriers and 3PLs are moving beyond typical customer service standards and are investing in an optimized less-than-truckload (LTL) customer experience (CX) - why?
The CX encompasses each touchpoint between you and your end-users, from the first time that individual sees your logo to his or her tenth transaction with you. More specifically, your brand reputation is shaped by the CX, consequentially impacting your success. According to Forbes, 89% of businesses compete primarily on the basis of customer experience. But while 80% believe they deliver a great CX end-to-end, only 8% of customers actually agree.
In the transportation industry, CX optimization must go beyond traditional customer service channels (such as email and call centers). In fact, some of the most often overlooked touchpoints - like your bills of lading (BOLs), proof of delivery details (PODs), invoices, carrier onboarding forms and tracking documentation - can prove to be powerful catalysts for long-term profitability when invested in strategically.
Here are 3 key ways you can strengthen your current business processes in a way that will keep your customers coming back for more.
1. Hold Your Operations to a Higher Accuracy Standard
The quality of your AP and AR data can have a huge impact on client retention. Mistakes such as the quantity of cargo indicated in the BOL being greater than the quantity declared by the shipper, or the date on which the last of the cargo is shown to have been shipped, can launch a domino effect of CX disasters.
By ranking accuracy as a top priority and standardizing your process to achieve quality metrics, you will reduce or even eradicate these types of dangerous errors. For instance, the current average for DDC partners is a 40% decrease in monthly error adjustments.


As a result, you will find yourself having: fewer (if any) phone calls with shippers for corrections; augmented relationships; and a growing base of loyal customers.
Bonus: An accurately processed and audited freight bill means being able to produce a clean, collectible invoice sooner - and you get paid quicker.
2. Embrace 'Staff On-Demand'
Staff On-Demand is a concept that can be described as having one core set of human resources in-house and working with an external partner to expand your outsourced team as needed. This will amplify your position as a provider whose CX has no limits, boundaries, or closing time.
Your customers will benefit from:
Your noticeably more efficient production thanks to around-the-clock processing (if leveraging offshore professionals)
Increased agility and service delivery with shorter recruitment lead times for the best talent and skills
Cost savings that you have been able to pass on to your customers due to your shrinking overhead costs (and protection against market fluctuations that often impact labor wages, healthcare premiums, and more)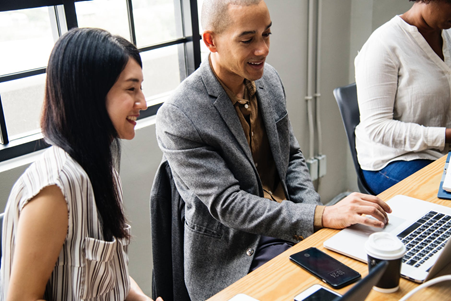 3. Automate Wherever Possible
Innovation must start in the back office - namely, in finance and accounting (F&A). F&A departments in transportation are historically known to be plagued by antiquated systems and manual methods from which are difficult to break free. However, once a company is willing and able to take the leap and integrate software in critical areas, it is rewarded with an administrative operation that serves as a key revenue driver.
You'll experience greater control as the technology upholds standards for you across your distributed channels - such as steps in varying workflows and quality assurance between teams - and more time to focus on core competencies (as opposed to tedious tasks that create bottlenecks and hinder productivity). As a result, you will have an efficient, tech-enabled CX that will expedite your receivables and generate repeat business.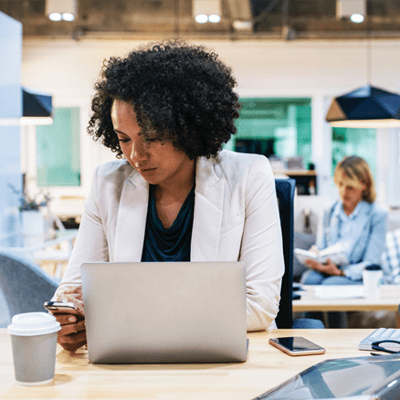 So, where do you start?
Even if you are already aware that your internal workflows are contributing to a negative CX, you may not know how to change them. Or, if you're still dependent upon legacy systems, the thought of upgrading or replacing them may seem like too much to handle.
The good news is that you don't have to do this all by yourself. DDC FPO has deployed more freight business process solutions and knows the freight back office better than any other provider on the market. Our team of experts with over 30 years of results-driven BPO experience can help you create a lucrative CX via the ways outlined above and beyond. To optimize your back office for a stronger bottom line, contact us today.