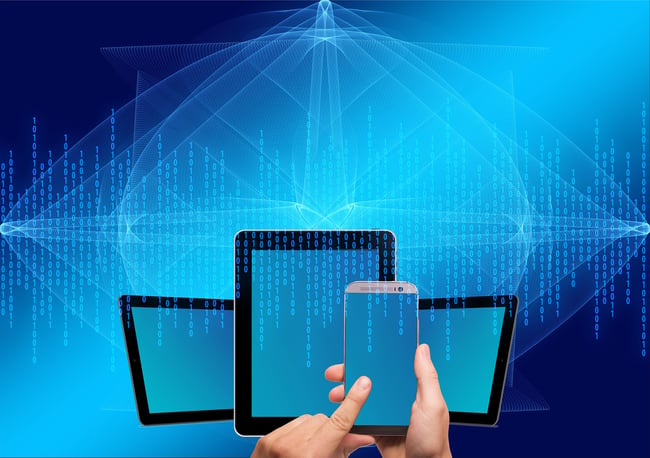 Before delving into the steps that need to be taken to effectively achieve digital transformation, it's first important to define exactly what digital transformation is and what it entails. A somewhat ambiguous term, 'digital transformation' seems to mean something different to every business leader that is asked. However, at its core, digital transformation works to transform an organization's organizational systems, processes, and competencies in an effort to capitalize on the changes and opportunities offered through a mixture of digital technologies and their accelerating impact across the marketplace and today's business environment.
Why Is Digital Transformation So Important?
Digital transformation is inevitable if business organizations hope to remain competitive. Gone are the days of maintaining seemingly endless stacks of disorganized file cabinets, or managing business workflows through paper-based processes; not only for convenience and efficiency reasons, but for security and disaster recovery reasons as well.
Business leaders that maintain manual, human-driven processes become susceptible to a wide range of financial and operational challenges and inefficiencies, including: manual errors, cumbersome and time-consuming systems and processes, overburdened employees, slower fulfillment times, inaccurate data, reporting and forecasting.
However, business leaders that choose to pursue digital transformation are often able to realize significant strategic benefits such as increased efficiency, predictive decision making, seamlessly connected systems, improved profitability, and the ability to leverage a more agile and flexible business model.
3 Benefits Of Leveraging Business Process Outsourcing To Streamline Digital Transformation
Though it's possible to achieve digital transformation in-house, many organizations choose to leverage outsourcing to help streamline processes and expedite timelines. Here's a look at 3 benefits of leveraging business process outsourcing to help streamline an organization's digital transformation efforts:
Shared Risk
With any large scale business initiative, risk and disruption are factors that must be taken into consideration. Overhauling an organization's technology platforms, systems, and technologies is a daunting undertaking. However, by outsourcing certain responsibilities, processes, and systems to experts in their respective fields, organizations are able to mitigate potential risk.
Cost Reductions & Increased Service Levels
Cost savings are often the primary reason that today's organizations choose to leverage business process outsourcing. With the ability to transfer the duties and responsibilities associated with business transformation efforts to external resources, organizations are able to keep internal resources focused on maintaining day-to-day operations while expert, offshore resources focus their efforts on executing on transformation strategies; ultimately helping to increase productivity levels without the high cost and burden of compensating additional in-house resources.
Expertise
Transferring ownership of strategic business initiatives into the hands of outside resources requires a high degree of trust and accountability, which can often be a tough pill for many business leaders to swallow. However, business process outsourcing has proven to deliver greater levels of expertise and efficiency than in-house solutions. The reason for this is due to the specialization that outsourced solutions provide. Instead of spreading internal resources too thin by allocating tasks that don't fall within their core competencies, organizations can choose to transfer those responsibilities to resources that specialize in specific business functions.
Organizations that continue to leverage traditional, paper-based business processes run the risk of falling by the wayside relative to their competitors. Although digital transformation can feel daunting or out of reach, business process outsourcing can help to bridge this gap; enabling organizations to pursue transformative efforts without burden or concern of business disruption or high investment costs.
To learn more about the various ways that business process outsourcing can help your organization achieve digital transformation, check out our latest eBook "How to Achieve Organizational & Financial Agility through Business Process Outsourcing"