Intermodal Freight: 6 Trends We're Watching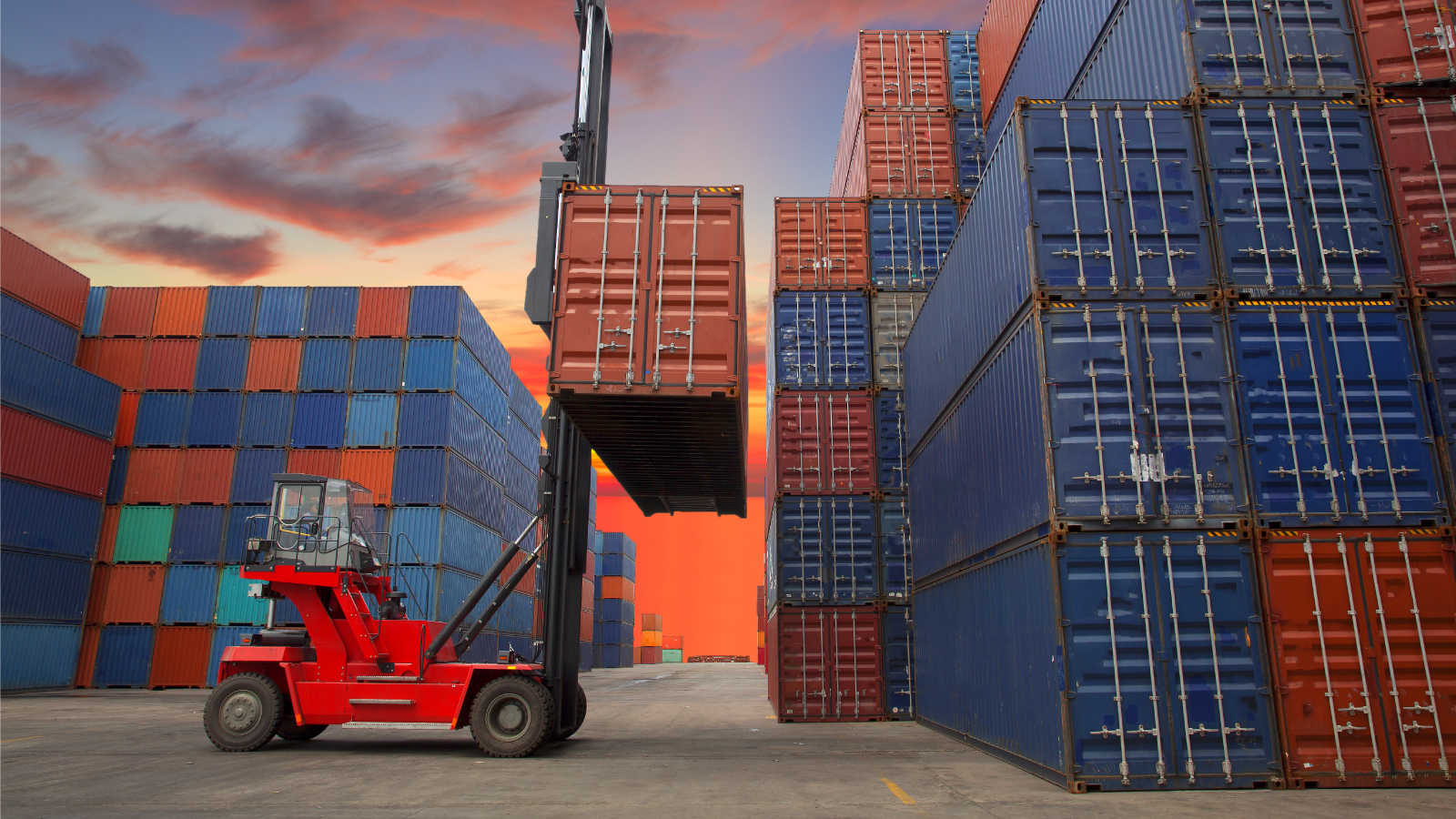 The potential advantages of intermodal freight transportation are under constant discussion in the freight industry. It's no surprise that long-term analysis points to continued growth in the global intermodal space, targeted around a CAGR of 8.27% over the forecast period from 2021 to 2026. Domestically, intermodal business is still growing rapidly, and US domestic intermodal rates remained more cost-efficient than truckload, based on JOC's index.
However, ongoing supply chain challenges in the US impact intermodal freight just as much as truckload and LTL. Record import volumes are running up against container-clogged rail yards, understaffing, and service delays. The American rail system needs numerous upgrades to meet the demand for both commercial and passenger trains, but financial and political roadblocks have slowed progress.
While intermodal has been gaining steam (no pun intended) in recent years, many logistics providers and shippers are left wondering whether there are still advantages. What strategies can carriers employ to find the fastest and most cost-efficient way around existing freight bottlenecks? Here are six short-term and long-term intermodal freight trends we're watching.
Availability of shipping equipment
While much has been made of the container shortage, the larger problem for intermodal transport is that containers are stuck in the wrong places — waiting at the port, in the railyard, or on ships due to inefficiencies and a lack of capacity in the system.
Perhaps the more significant issue in the coming months will be a shortage of container chassis in the intermodal system. These shortages prevent the critical port-to-rail component of intermodal freight transport. The Department of Transportation opened an inquiry into the issue in September, but intermodal won't see relief as long as chassis are at capacity.
Fuel costs
Intermodal shippers rely on diesel to run both trucks and trains — and they're feeling the pinch at the pump.
In October, diesel fuel retail prices reached their highest point since 2014 at $3.586 per gallon. If diesel costs remain high, that could foretell a shift back to intermodal rail from truckload, as fuel costs for rail are much lower. That could increase demand for rail at a time when existing infrastructure is already operating beyond capacity.
For now, most shippers prioritize capacity over cost, which favors trucking over rail, but both modes of transportation are vital for the sustainable growth of intermodal. Only time will tell how macroeconomic conditions will impact the options available to individual shippers.
Labor shortages
Worker shortages have rattled key sectors of the American economy, most notably in the restaurant and service industry. Ports are facing shortages of qualified workers at a time when the volume is reaching historic highs. So, it's no surprise that shortages are affecting the intermodal system as well.
The labor market for truck drivers has been tight for several years. While there's some debate over whether the current shortage is much of a shortage at all, we're currently in the midst of a two-year event that has caused a lot of older drivers to retire and stemmed the flow of new drivers coming from driving schools.
The tight market for qualified rail crews is no different. Many of the laborers that keep the rail system running have left to find jobs in other less demanding and less dangerous industries. Regulators are already concerned about understaffed crews and lean operations and how that could affect the safe transportation of chemicals, fertilizers, and other hazardous cargo.
Warehouse capacity
Current cargo backups and supply chain bottlenecks extend well beyond the port of entry. Low warehouse availability across the country is leading to capacity issues, forcing drivers with containers to sit around in the yard waiting to be unloaded.
Tight warehouse capacity is especially bad for intermodal because it causes massive delays on rail lines that generally have less flexibility than truck routes. According to the commercial real estate firm Cushman & Wakefield, the average national industrial vacancy rate stands at 4.1% — the lowest since it was first recorded in 1995.
Environmental regulations
One of the frequently-touted advantages of intermodal is reduced emissions; railway operations emit, on average, just under one-third of the CO2 emissions of trucking per ton-mile.
As climate change accelerates, many governments are enforcing new emissions regulations on shippers and carriers. In the US, supply chain experts are watching to find out whether there will be new incentives or penalties for emissions, but many companies are building out relationships and infrastructure anticipating a push toward greener shipping.
While intermodal will likely be a key element in that logistics future, there are plenty of other opportunities for trucking companies to curb their environmental impacts. For example, investing in electric vehicles, using AI-powered route optimization technology, and cutting down on idling time can all reduce emissions.
Precision scheduled railroading (PSR)
Precision scheduled railroading (PSR) is a new approach to scheduling that prioritizes regular trips over train length and capacity. In effect, it translates to more train trips with fewer cars on a regular schedule versus building longer trains for maximum efficiency. The aim is to get cars and containers out of the yard and on the way to their final destination faster.
PSR is controversial, and some argue that it improves short-term gains and financials for railroad companies while exacerbating capacity issues and hurting shippers (shorter cars lead to higher overhead and higher prices for end users, some argue). PSR has come under the spotlight during this supply chain crisis, and whether operations change in the future will play a big role in the future of intermodal.
Looking ahead
Inefficiencies anywhere along the supply chain can result in costly and time-consuming bottlenecks elsewhere. Many of the most common delays in shipping are the result of simple transfer paperwork. A mistake on the bill of lading can lead to a hold up that leaves your cargo in limbo for days or even weeks and adds to systemic issues that cause delays throughout.
There's no reason to let paperwork issues exacerbate stress on the supply chain. A strategic BPO like DDC FPO can help streamline your shipping and receiving using a combination of advanced technology, automation, and transfer paperwork expertise.
Connect with us
DDC FPO is a trusted strategic partner for transportation and logistics companies worldwide. Contact us to learn how we can support your success.
How Can We Help You?
Get in touch to learn how we can support your success.
Get Started
Subscribe to Our Blog