CASE STUDY: ESTES EXPRESS LINES
ACCELERATED CASHFLOW AND INCREASED OPERATIONAL EFFICIENCIES THANKS TO FREIGHT BILLING WITH AI
ESTES EXPRESS LINES: THE NATION'S LARGEST PRIVATELY-OWNED FREIGHT TRANSPORTATION CARRIER
Estes Express Lines is ranked no. 6 out of the top 100 for-hire carriers of 2019 by revenue. Backed by nearly 90 years of industry expertise and financial stability, they are a fourth-generation company that recognizes one of their strongest assets is their nationwide team of 18,000 employees.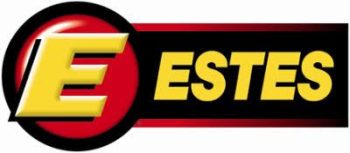 Estes Express Lines migrated its complex bill of lading volume to DDC FPO's innovative machine-learning software, DDC Intelligence.
THE CHALLENGE: PRESSURE TO KEEP COSTS IN LINE AND DELIVER BETTER PRODUCTS FOR CHEAPER PRICES
Estes Express Lines were seeing long-term growth and stability with DDC FPO and were ready to continue their success by implementing a state-of-the-art solution to improve their freight billing performance metrics.
DDC Intelligence allows us to achieve our goals. We can now do data matching and validation accurately and more timely, and enable our customers' processes and systems to connect seamlessly without any problem.
THE SOLUTION: AN EXCEEDINGLY SUCCESSFUL PARTNERSHIP WITH DDC FPO AND AN UPGRADED BACK OFFICE
Estes Express Lines has partnered with DDC FPO for nearly a decade, and their trust in DDC's BPO solutions opened doors to another successful freight billing model. With DDC Intelligence, the Top 10 Ranked North American LTL carrier saw long-term growth and scalability. Estes Express Lines has effectively migrated over 33,000 bills per night to the advanced technology that grows smarter with every BOL it processes, ensuring progressive improvement in SLAs.
GOALS ACHIEVED
Upgraded Client Experience

Elevated Operational Efficiencies

Accelerated Cashflow With Around-The-Clock Processing

Long-Term Cost Containment

Record-High Accuracy

Standardization That Allows For Quality Metrics To Be Met
SUMMARY
By teaming with DDC FPO, Estes Express Lines has had 9 years of cost containment, and improved accuracy and efficiency levels. The newest freight billing model, DDC Intelligence, has allowed them build stronger more solid customer relationships by providing more accurate data as 'fast as humanly possible'.