CASE STUDY: VALLEY CARTAGE
AWARD-WINNING 99% ON-TIME DELIVERY RECORD ACHIEVES MATCHING ACCURACY RATES
VALLEY CARTAGE: LEADING, FAMILY-OWNED MIDWESTERN LTL CARRIER
A third-generation family-owned company, Valley Cartage provides asset less-than-truckload (LTL) solutions to service customers' critical freight needs across the Midwest region and averages a 99 percent on-time delivery record. Its comprehensive network of LTL terminals, supply chain logistics services, and responsive, qualified staff has earned it the Uline and Andersen Windows LTL Carrier of the Year award for many years.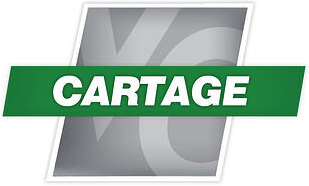 Valley Cartage partnered with DDC FPO for a fully customized billing process solution that would allow for long-term cost containment, record-high accuracy and improved freight billing efficiencies.
THE CHALLENGE: IMPROVE BILLING ACCURACY BY 10% AND LOWER OPERATIONAL COSTS
Before partnering with DDC, Valley Cartage operated at an average 85% accuracy level with a billing system often hampered by technological glitches. The LTL carrier researched other business process outsourcing (BPO) providers to perform its billing function, but found none had the LTL industry knowledge of DDC. It leveraged DDC's impressive client list and full knowledge of the transportation industry for a personalized billing process solution.
DDC provided a way for the company to become more efficient in our overnight billing process at a cost savings. They had an impressive client list and full knowledge of the industry. Our reference check proved to us that DDC would be attentive to our needs, quick to improve, and extremely accurate.
THE SOLUTION: A FULLY CUSTOMIZED BILLING PROCESS SOLUTION
DDC's back office experts standardized Valley Cartage's billing and training processes and the measurement of accuracy, establishing best practices and significantly lowering costs. The LTL carrier required a 95% accuracy level, which DDC met and exceeded, averaging 99.97%, and costs were cut in half.
GOALS ACHIEVED
Realized Record-High Efficiency

Cut Costs In Half Over 5 Years

Standardized Billing And Training Processes

Established Best Practice Benchmarks

Improved Billing Accuracy Rates To 99.97%

Reduced Technological Glitches
SUMMARY
DDC FPO improved Valley Cartage's billing accuracy by 14% and cut costs in half over the term of the five-year contract. After seeing these significant improvements, the LTL carrier outsourced their entire billing and rate audit function to DDC, which has allowed Valley Cartage to see further cost savings, increased productivity, and improved accuracy.