If you're shipping most of your freight in less-than-truckload quantities, you may be able to improve operational efficiency with freight consolidation.
Consolidation services are used when freight volumes are less than a full truckload. Otherwise, shippers use LTL services or delay shipments until they have a truckload's worth of products. However, holding shipments could mean missing the customer's requested arrival date. You may be spending a lot of money to ship air instead of products by not consolidating freight into trailer loads that are close to, or at capacity.
Working with a third-party logistics provider (3PL) or an FPO (Freight Process Outsourcing) company, freight consolidation is an option to move your loads cost-effectively. It's basically car-pooling for freight. Essentially, loads that are going in the same direction share space on a trailer.
If your freight is stored in a 3PL's warehouse, then there's likely additional freight moving in the same direction that could be consolidated into a single trailer load. All shippers can take advantage of lower rates by only paying for a portion of a full truckload. If your company has several LTL shipments going to the same distribution center, all of them could get delivered in one truck. For smaller shipments, the 3PL typically uses a pool distribution facility to deliver your load to its final destination.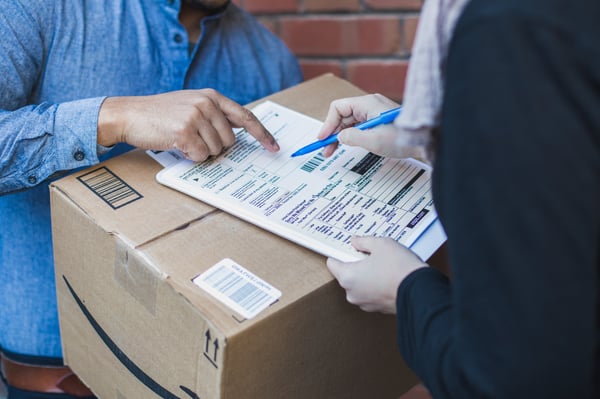 Consolidation reduces freight spend by splitting the cost of a load among several shipments. You can maintain delivery schedules by not waiting until you build a full load. Consolidation services are available even if your products aren't stored in a 3PL warehouse. The truck can pick up loads at your dock as well. Freight consolidation is usually one of the core services that a 3PL offers. They have the expertise to manage warehouses and carriers, and develop relationships with the pool carriers that execute final delivery.
3PLs and FPO companies usually handle all the logistics of assigning the load to a particular truck and ensuring that all requirements are met, such as refrigeration or other special needs. The 3PL's and FPO company's transportation management system (TMS) and warehouse management system (WMS) provide visibility into locations and expected delivery times while the load is on the way to its destination.
With load consolidation, your freight moves with fewer touchpoints. Typically, the product is handled when it's loaded, then once again if it uses a pool delivery service. Consolidated freight, which the trucker sees as a full load, typically moves faster. A cross-country run will take about 3 days for a consolidated load, in comparison to 6 to 10 days for a shipment that's cross-docked several times. In addition, rates are simple for consolidated freight, based on weight and distance.
Experienced FPO companies work with shippers and carriers to identify freight consolidation opportunities. Use our freight processing outsourcing services to optimize your supply chain services. And don't worry, Bills of Lading (BOLs) allow you to track the location of your load. Learn more about BOLs and how freight consolidation can transform your supply chain by talking to one of our experts today.