Before 9/11, terrorism losses were not heavily considered across the Insurance sector, after the horrific events took place, US Federal lawmakers passed the Terrorism Risk Insurance Act (TRIA) of 2002 out of the need to establish a system of protection and compensation for insurance losses stemming from terrorist attacks thereafter.
The fear spread throughout the industry is not an "if" but that of "when" another assault will take place and consequently, if insurers will be able to pay the according claims.
Now, over a decade later, preparing for the next terrorism attack is on the minds of many insurers in the private and commercial sectors across the country as the expiration of the Terrorism Risk Insurance Program Reauthorization Act of 2007 (TRIPRA) comes to close in December 2014. This is also the case for insurers and clients seeking January 2014 contract renewals.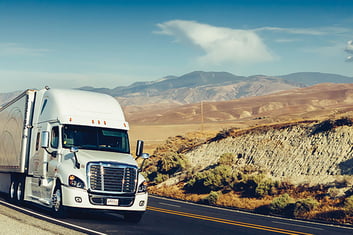 While policy debates over TRIA/TRIPRA are shifting focus from the property and casualty (P&C) insurance market to the worker's compensation market, the greatest impact for non-renewal will remain on insurers in P&C, as well as the real estate, manufacturing, and construction industries.
This is mainly due to the fact that TRIPRA provides a backstop to private insurers who offer terrorism insurance, and the government will reimburse them for a large certified terrorism event above a $100 million loss. Supporters of the act say that without the promise of a government subsidy, private terrorism risk coverage would not be commercially available
While supporters say that TRIPRA has stabilized the terrorism insurance marketplace and restored insurance capacity for a large part of the U.S. economy, critics argue that continued involvement from the federal government is keeping the private market from developing its own solutions and commercial property owners from mitigating potential losses, according to the Insurance Journal.
In the case that TRIPRA is not renewed, and according markets were to dry up, industry experts say:
P&C companies who have used TRIPRA will be forced to seek alternative capacity, if captives are defunded, and the result will have more stress on an already inadequate market with an estimated $200 -$300 bill to flood the market in absence of the act.
Because some carriers are unwilling to confirm terrorism coverage continuity past 2014, this could result in highly commoditized insurance plans and skyrocketed premiums.
There will be an estimated lapse in commercial real estate that would cause the technical default of loan with TRIPRA insurance and the devaluing of more than $1 trillion in commercial mortgage backed securities.
It is impossible for experts to accurately predict everything that will happen in 2014, but one thing that is for sure is that if TRIPRA does not continue past its expiration, the impact will affect every property owner or business that chooses or is required to carry terrorism coverage. Planning should have already begun, and it is more important than ever for insurance professionals to create improved methods for handling catastrophes.
This is just one of the topics that will be covered at the 18th annual ACE 2014 America's Claims Event in Washington, D.C., June 25-27— presenting the opportunity for claims executives, IT executives, and analysts to converge and discuss pressing issues in the insurance market and how to use data and technology to better prepare for regulatory changes.
To connect with The DDC Group on-site at ACE 2014 to continue this debate, or to learn more about DDC's services designed to support the insurance industry, please contact our attending representatives:
John Eisele, VP of Sales SE | c: 770-653-5052 | e: This email address is being protected from spambots. You need JavaScript enabled to view it.">'+addy_text49530+'<\/a>'; //-->