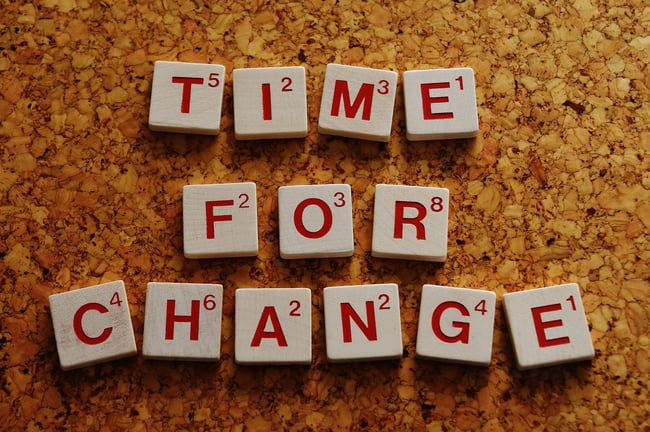 We live in a digital world, but regardless of this reality, many business leaders remain resistant to change. Although change has proven to bring opportunity and growth, the decision to pursue digital transformation can be daunting, disruptive, and costly if it is not executed properly.
However, an aversion to change is not the only reason that modern business organizations choose not to invest in digital transformation efforts. For many business leaders, the time, resources, and capital that is required to overhaul existing technologies, systems, and processes is not worth the end result; this is a short-sided perspective.
Despite the fact that financial and operational hindrances are valid concerns, the consequences of not investing in change are far more impactful. Business organizations that continue to leverage antiquated business practices run the risk of:
Losing access to digitally enabled customers
Falling behind digital competitors
Struggling to capitalize on growth opportunities in new markets and channels
This is where business process outsourcing, and DDC Digital Solutions (DS), comes into play…
How to Achieve Digital Transformation Through Outsourced Digital Solutions


Digital Outsourcing
As we move deeper into the 'age of the customer', it is becoming increasingly important for organizations to cultivate stronger, more robust digital strategies. Although many organizations choose to insource marketing functions, outsourcing has proven to facilitate greater financial and operational efficiencies, expertise, and cost reductions. Meaning, business leaders that choose to leverage digital outsourcing are not only able to deploy sustainable and scalable marketing strategies; they're also able to develop an agile business model that is conducive to today's digitally-driven marketplace.
DDC Digital Solutions (DS)
The newest addition to The DDC Group's outsourcing arsenal, DDC Digital Solutions (DS) was developed to help organizations compete in the digital space. In an effort to provide continuous optimization across an organization's digital assets, DDC provides the following outsourced digital solutions:
Design Services

Websites
Logos
Brand Communication & Style Guide

Website Development

Java
PHP
C++
QA
Python
Ruby On Rails
IOS/Mac

Application Development
Online Advertisement

Search Engine Optimization (SEO)
Google AdWords
Social Media Marketing

Website Maintenance

Ongoing Maintenance
Layout & Design
Functionality
Mobile Responsiveness
As a result of leveraging DDC's full spectrum of digital marketing services, business leaders are able to realize the following benefits of business process outsourcing:
Offshore pricing
Increased resource and production capacity
Increased speed-to-market
Lower project costs
Greater levels of design and development expertise
Quality assurance
Access to robust technology stacks
Ongoing support
In order for modern organizations to remain competitive in the digital era, they must adopt a new way of thinking that embraces the next generation in technology. The world we live in today looks much different than it did 10 years ago, and it is critically important for businesses to adapt to ever-changing business and market demands.
For more insight into how business process outsourcing, and DDC Digital Solutions (DS), can help support your organization's digital marketing initiatives, contact a DDC expert today!