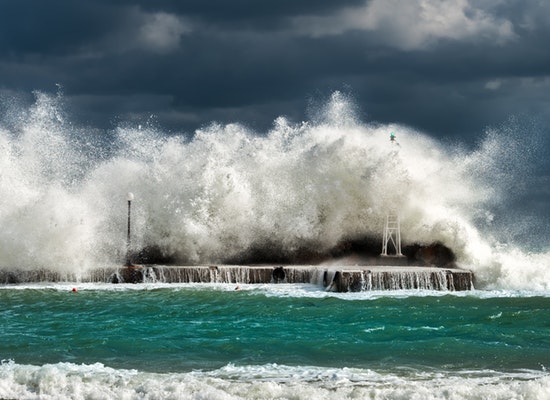 MANILA, Philippines, July 16, 2014 -- In proactive preparation and immediate response to typhoon Rammasun, the business continuity plan of The DDC Group was initiated to guarantee clients the same high level of service that DDC FPO is known for.
In Review:
Typhoon Rammasun, known in the Philippines as Typhoon Glenda, was declared by Governor of Guam Eddie Calvo as a Condition of Readiness 1 and was initially forecasted to navigate from Guam to the Philippines, then Hong Kong and China.
In the case of an emergency category upgrade, DDC teams in Manila and Leyte began operating in disaster recovery mode with preemptive measures in place to secure our offices, backup power, Internet lines and manpower.
With expected impact of moderate to heavy wind and rain in Metro Manila, a shift of production volume and staff was deemed unnecessary.
Full communication efforts were set in motion by DDC Philippines project coordinators to alert onshore project managers and clients of actions taken to mitigate risk in delay of nightly completion.
By the evening of July 15, 2014, Typhoon Rammasun made landfall in Metro Manila, and areas affected felt only light rain and winds on Tuesday, July 15 and Wednesday, July 16.

The DDC Group's business continuity plan was effectively set in motion, significantly minimizing, if not wholly preventing, any impact to client projects.

The planning team at DDC Philippines implemented business continuity measures, including:
Asking employees to lodge at DDC's on-site dormitories to ensure staff attendance for subsequent production shifts.
Brief and limited extension of production hours to deliver high quality metrics in close proximity to desired cut-off time.
Securing back up generators and facilities in the case of power loss, which did not occur.
Clients of The DDC Group received hourly updates overnight and will continue to receive constant and consistent correspondence with full disclosure to ensure the same high quality level of service and production that they were guaranteed upon contract signings.

The DDC Group promises to provide clients with the most accurate, up-to-date information on a regular basis with nothing left to uncertainty. DDC's on-and-offshore teams will continue to deliver the highest quality performance and efficient TA time possible to all clients, regardless of circumstance.

For more information about DDC's Disaster Recovery or Business Continuity Plans, contact Madison Jordan via mjordan@datacapture.com.

About The DDC Group
The DDC Group has been custom designing and implementing business process and knowledge-intensive outsourcing solutions since 1989. With operations across North America, Europe and Asia-Pacific, DDC's 3,500-strong staff delivers services in over 20 language capabilities and ahead-of-the-curve compliance with industry standards and certifications. The DDC hybrid model of experienced, onshore project management and offshore, client-dedicated production teams equips DDC's world-class clientele with strategic BPO and KPO solutions fundamental for their organization's future profitability. For more information, please visit http://www.ddcfpo.com or http://www.theddcgroup.com