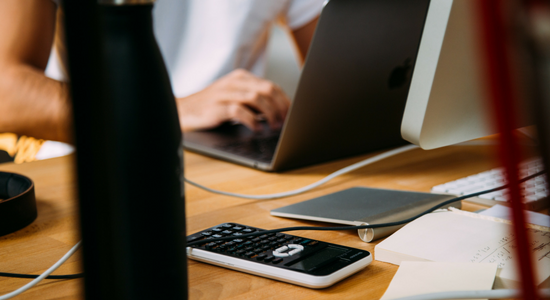 Worldwide BPO provider has partnered with SouthDirekt to provide Invoice Processing Calculator for strategic corporate planning

The DDC Group, a leading designer of customized business process outsourcing (BPO) programs, has partnered with web development experts at SouthDirekt to launch a new online business tool designed to equip finance and accounting decision-makers with better back office insight.
The Invoice Processing Calculator allows for leaders of every corporate size and structure to determine how much of their operational costs are paying for in-house invoice processing. The calculator incorporates industry averages for hourly wage, paid taxes, paid vacation, personal/sick time, medical insurance and turnover expenses.

"This tool is for organizations looking to mitigate risks and create value within their administrative operations," said Madison Jordan, vice president of marketing for The DDC Group. "Once they discover the price being paid for a task such as processing invoices, they can make smarter planning decisions for the future."

The Invoice Processing Calculator is complementary to DDC's Intelligent Capture for AP solution, a cognitive accounts payable program that allows for clients to immediately save on the cost and time spent processing invoices in-house.

President of SouthDirekt Jacob Burns said, "During our partnership with DDC, I've personally seen the company's online customer relations improve exponentially."

He continued: "This tool launch comes at an exciting time. We continue to enhance DDC's web-based client support capabilities as DDC continues to strengthen its position as a valued business process solution provider."
DDC FPO is your freight-focused back office partner. We are a North American division of The DDC Group, a global network of BPO experts and solutions. We process 30% of all LTL bills in the U.S. We deliver your back office needs including freight billing, rate auditing, POD processing, IT outsourcing, web/app services, finance & accounting, carrier onboarding, track 'n' trace and more.