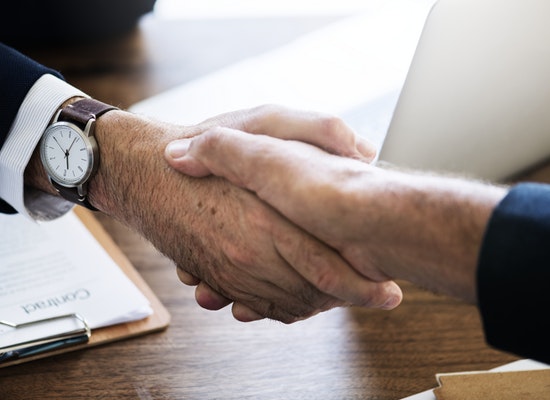 Combined service automates processing of paper-based and electronic invoices for global clients.
ATLANTA, February 14, 2013 – The DDC Group announced today that it has formed a strategic partnership with Direct Insite, a leading provider of e-invoicing solutions for Accounts Payable, Accounts Receivable and Payment Automation. The collaboration between the company's North American division, DDC USA, and Direct Insite will offer global companies a premier solution for processing any paper-based or electronic invoice, regardless of the format or source.
Despite the growth of electronic invoicing, paper-based invoices account for the majority of invoices received by companies. Even within Best-in-Class enterprises, paper-based invoices account for an average of 60 percent of total invoice volume, according to Aberdeen Group. This presents an immense, time-consuming challenge for Accounts Payable.
Accounts Payable operations worldwide will now be able to overcome their business process obstacles thanks to the new DDC USA-Direct Insite hybrid offering. Images and data captured by DDC from mailed-in, faxed or emailed invoices are electronically transmitted to and processed through Direct Insite's Invoices On-LineTM platform.
Direct Insite's Invoices On-LineTM is a cloud-based, e-invoicing platform that automates manual invoice processes, such as complex billing, invoice validation, invoice-to-order matching, consolidation, workflow and dispute management, discount management and payment processing. Consolidating all invoices into Invoices On-LineTM eliminates standalone systems and processes, streamlines approval workflows, ensures processing accuracy and generates greater visibility into invoice status and information.
"Direct Insite formed this strategic relationship with DDC to provide a solution with true global reach. DDC will support the scanning and data capture of invoices and other business documents for Direct Insite clients operating on a global scale. Their expertise will greatly complement our electronic invoicing services, creating an end-to-end accounts payable solution customizable for any company," said Direct Insite President and CEO Matthew Oakes.
"We are delighted to team up with Direct Insite," stated Art Zipkin, President of DDC USA. "Together, we have found opportunities where we can help their clients and they can help ours. In fact, we are currently in the process of implementing of a new a joint solution for one of their larger clients. We expect to see our partnership grow in the years ahead."