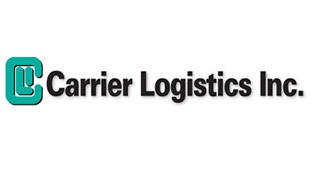 Technology and People Services: A Winning Partnership Solution
Carrier Logistics' strategic partnership with freight back office partner
DDC FPO Solutions benefits carriers.
Chicago, IL / October 4, 2018
- Carriers are benefiting from the relationships software provider Carrier Logistics (CLI) has with companies serving the transportation industry. In particular, the strategic partnership with business process outsourcer DDC FPO Solutions (DDC) has served as a winning combination for CLI clients. The result? Carriers save time, money, and gain improved operations efficiencies of their freight bill entry process through the mutual use of these two services.
As the #1 freight back office partner processing 30% of all LTL bills in the United States, DDC has a longstanding commitment to delivering quality solutions to the transportation industry. DDC's strategic partnership with CLI has provided an in-depth knowledge into the software provider's transportation management system (TMS) unrivaled among outsourcing providers.
"Our goal at DDC is to provide carriers with quality solutions through our people and processes, so that they can gain cost containment, savings (averaging 40-60%), improved accuracy and a piece of mind to focus on other core competencies," noted Chad Crotty, Vice President of Sales for DDC FPO Solutions. CLI serves carriers with premium transportation software solutions to ease and improve their logistical processes. As a result, this strategic partnership has proven to be mutually beneficial for clients.
"DDC understands the time-sensitive nature of accurate shipment entry into the system. Their combination of technology and experienced people presents an excellent, cost effective solution to the industry. CLI is particularly proud of their in-depth expertise in using CLI's FACTS shipment entry screens, which makes the onboarding process that much easier for our mutual clients," noted Ben Wiesen, President of Carrier Logistics. "DDC and CLI share a common goal," concluded Chad Crotty. "We aim to serve carriers through our quality services and solutions. We look forward to serving CLI's clients for many years to come."
About Carrier Logistics: Carrier Logistics Inc. (CLI), Tarrytown, N.Y., has been a pioneer in developing freight management systems and technology for the trucking industry for over 40 years. CLI is the premier transportation software provider to LTL, combined LTL and truckload, package delivery, and bulk liquid carriers in the U.S., Canada, Australia and the United Kingdom. CLI's latest generation Facts Enterprise transportation software sets the technological standard for LTL transportation software and other segments of the trucking industry. CLI may be reached by telephone at 914-332-0300, by email at sales@carrierlogistics.com, or on the web at www.carrierlogistics.com.
About DDC FPO Solutions: DDC FPO is your freight back office partner and a division of The DDC Group, a worldwide network of business process outsourcing (BPO) experts offering low-cost, high-tech data capture solutions since 1989. With operations across North America, Europe and Asia-Pacific, DDC's 5,000+ staff delivers your back office needs in over 40 languages through customized solutions to achieve long-term cost containment and profitability. For more information, visit online at: https://www.ddcfpo.com