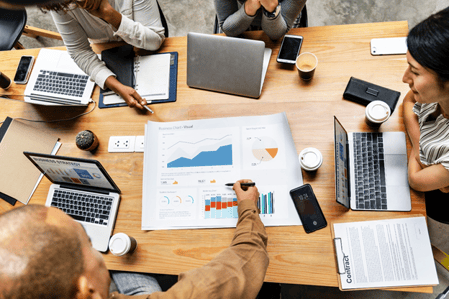 Despite its name, "big data" does not simply refer to a large data set. "Big data" includes traditional and non-traditional data sets. Specifically, it refers to data sets that are too large and complex for traditional data-processing software to analyze. However, recent advances in technology have allowed numerous industries to begin benefiting from big data analytics.
Big data analytics is a method of analyzing immense data sets to discover patterns, insights, and opportunities. It requires the use of scientific and mathematical processes like statistics and machine learning. For companies and organizations, big data analytics holds the promise of revealing opportunities for new efficiencies and innovations.
Unfortunately, most companies struggle to leverage their data to create value — and data production is only just beginning to accelerate. Experts predict a 4,300% increase in annual data production by 2020.
In the freight transportation and shipping industry, big data can be used to optimize shipping routes, to lower fuel consumption, and to make cargo tracking and freight processing more efficient. In the not-too-distant future, big data analytics will even enable carriers and shipping companies to use "smart" vessels in their shipping operations.
How Big Data Empowers Route Optimization
With supply chains touching multiple countries and stretching across the globe, even small efficiencies can lead to dramatic cost decreases for every stakeholder. With machine learning and AI technology, big data analytics can be applied in real time to create optimal paths, delivery points, and ports of call.
This practice can be applied to minimize traveling expenditures, service costs, idling costs, and even expenses associated with tariffs and regulations.
For land-carrying freight vessels, big data analytics can be applied in the same way. Routes can be optimized based on cost efficiency, weather, and other factors.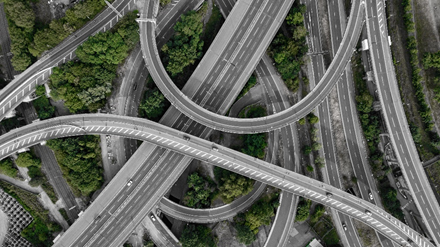 How Efficient Fuel Consumption is Achieved
Fuel is one of the shipping industry's most significant costs. New environmental regulations and the volatile fuel market are creating steep challenges for shipping companies. For example, the United Nations International Maritime Organization has set new clean fuel rules for 2020 that could cost the industry up to $60 billion.
Using sensors and other equipment, carriers and shipping companies can extract data from their operations to learn the most efficient ways to optimize fuel consumption. Using engineering and best practices, these insights can be applied across entire fleets to maximize fuel efficiency, saving companies dramatically on costs.
Enhanced Cargo Tracking and Freight Processing
From 2008 to 2013, it is estimated that there were 546 containers lost at sea each year. But this is only part of the equation. It doesn't include the truckloads of goods that have been lost or stolen on land.
Lost cargo costs money to investigate, recover, and replace. Cargo tracking is a means of applying big data analytics to data sets related to lost cargo. This can help companies predict patterns, keep track of their cargo more effectively, and prevent future losses to save money.
Big data analytics also holds promise for freight processing. Bill of lading forms and POD processing forms are two types of data points that can be leveraged. With the right solution, these items can be analyzed for insights, indexed, and referred to easily when needed.
Find the Right FPO Partner
Whether your part of a maritime shipping company or an LTL carrier, big data holds enormous promise for your future.
If your organization needs assistance with your data processing needs, DDC FPO has an extensive network of support to help with all your projects. Are you ready to leverage big data?
Get your custom data solution today.