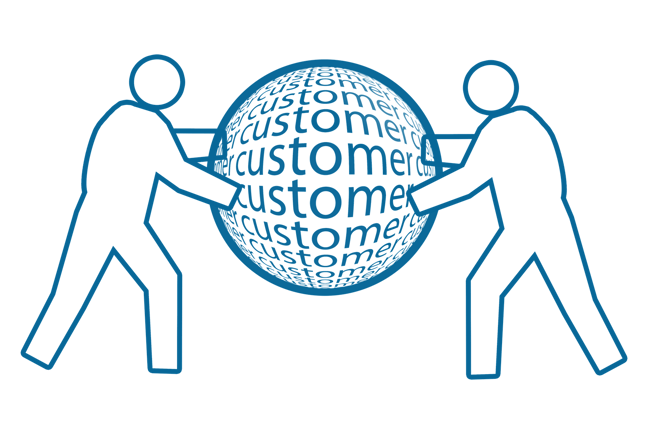 As we move deeper into the 'age of the customer', it has become increasingly important for business organizations to dedicate more time and resources to building out and further refining the customer experience. Today's generation of consumers possess little to no brand loyalty, and often use convenience as the driving factor behind their purchasing decisions.
Although an argument can be made that this culture exists primarily within the B2C space, the truth is that the B2B environment simply takes a different form. Large and consequential business decisions undoubtedly require more time spent on research and evaluation, but we've seen a significant shift in the influences that ultimately lead to a purchasing decision.
It used to be that price dictated an organization's decision making process. Although it remains an important factor, modern business leaders place more of an emphasis on the overall experience than they do on a price tag. Innovative technology platforms and a dedicated support team, to personalization and seamless communication across multiple channels are driving factors.
How To Transform The Customer Experience Through BPO Outsourcing
While it may seem like a relatively simple process to overhaul an organization's customer service function, the reality is just the opposite. It's easy to assume that the transformation process takes place in a single department. In order to create a seamless and scalable customer experience though, change must transcend across all teams and departments within an organization.
To help support these transformation efforts, The DDC Group has created the 'Customer Lifecycle' solution. In an effort to facilitate high-quality service and operational capabilities, the Customer Lifecycle solution works to accommodate growing and ever-changing market demands. By leveraging a hybrid model, The DDC Group is able to provide organizations with the flexibility to grow core customer functions onshore, while deploying support tasks to offshore locations.
Specifically, the Customer Lifecycle solution addresses three core customer experience categories that can be broken down as follows:
1 . Support
Client Services:

Outbound and inbound sales
Print and fulfillment
Mail processing
Onboarding and recruiting



Functional Services:

Debt management
Win-back and retention
Industry-specific tasks
Customer journey issues
Payments
Direct debt set-up
Account review
Billing and refund
Changes to personal details



Customer Services:

Query management
Complaint management and resolutions
2 . Engage
Services:

Voice in and out
Email management
Web chat
Social media management
SMS
Analytics
Review/Respond sites
Virtual IVR
3 . Insight
Services:

Surveys
Quality assurance
Social listening
Voice and text analytics
DDC OneView
All-encompassing MI
Trend analytics
Focus group management
Benchmarking
Industry standards
The result of leveraging outsourcing to support customer service functions are significant, and ultimately help organizations to:
Reduce expenditures
Increase capacity and flexibility
Improve the customer journey and experience
Improve ongoing reporting capabilities
Achieve efficient and accurate consolidation of inbound data
To learn more about business process outsourcing and the wide range of business initiatives it can help to support, check out our latest eBook "How to Achieve Organizational & Financial Agility through Business Process Outsourcing", or contact a DDC expert today.