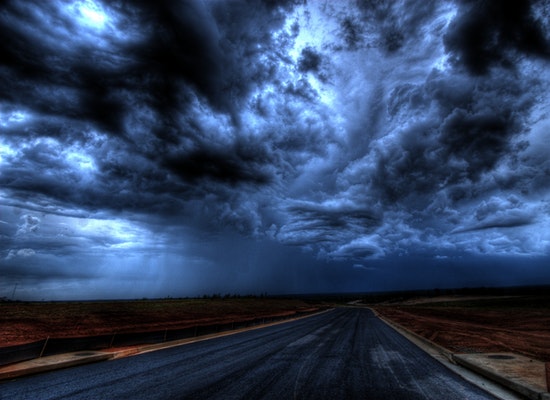 Preventative and risk mitigation procedures that effectively manage crises to guarantee seamless business continuity

Our proactive and immediate response disaster recovery procedure safeguards client data and ensures the delivery of the same high quality performance and efficient TA time that we are known for, regardless of circumstance.
For our response specifically to Super Typhoon Haiyan, scroll past this section or click here.
Risk Mitigation
Our risk mitigation process leverages our flexible, around-the-clock staff of 2,500 in 9 different offices in the Philippines to make sure your projects with The DDC Group never miss a beat.
• In case of disaster in any of the two office sites (Manila and Leyte), both will serve as the "safe" site for each other.
• Assessments completed in the preventative steps show that the Leyte offices will have similar resource requirements to the Manila offices, and vice versa.
• The ISP Internet provider in each site will have a backup ISP, and each facility has back up generators.
• All disaster recovery procedures will be documented for the activation of the safe site.

Crisis Management & Business Continuity:
1. Loss of connection is verified.
2. Safe (Manila/Leyte) team is immediately informed.
3. Projects are handled by safe team until affected team restores their connection(s); additional staff from pre-established labor pool with prior DDC experience are hired if necessary.
4. Clear and accurate correspondence will flow constantly between safe team, onshore project managers and client.
5. Safe team is notified of restoration of Internet connection; projects transfer back.

Post-Crisis Review
After every crisis event or test, the ERT and/or testing team will review the results of the emergency response and strategies to validate the plan's effectiveness. Reports are submitted after completion of review.
---
Preparation and Response to Super Typhoon Haiyan

On November 6, 2013, when the Filipino state weather bureau placed 12 provinces under Signal Number 1, DDC teams in Manila and Leyte began operating in disaster recovery mode with preemptive measures in place to secure our offices, backup power, Internet lines and manpower.

Super Typhoon Haiyan made initial landfall in the Philippines at 4:40am on November 8 as a Signal Number 4, cutting off the Leyte province from the main power grid.

As prepared, The DDC Group's business continuity plan was already in motion, and Manila production capabilities are now being maximized to compensate for the impact in Leyte.

The recreation process of the Leyte operations in Manila includes:
• Moving a selected group of the Leyte staff to Manila in no more than two weeks time (minimizing the amount of training necessary)
• Hiring additional staff in Manila from a pre-established pool of talent with DDC experience
• Using additional space in Manila to place the dedicated teams and equipment to serve as the Leyte transplant operation until the province itself is back up and running.

To ensure a seamless transfer, DDC clients are receiving constant communication in the form of hourly updates, in-depth conference calls and continuous e-correspondence for full disclosure about the effects of the disaster, detailed assessments of the current situation and how we will proceed into the future.

For more information on The DDC Group's Disaster Recovery plan or the specific response to Super Typhoon Haiyan, please email us directly.