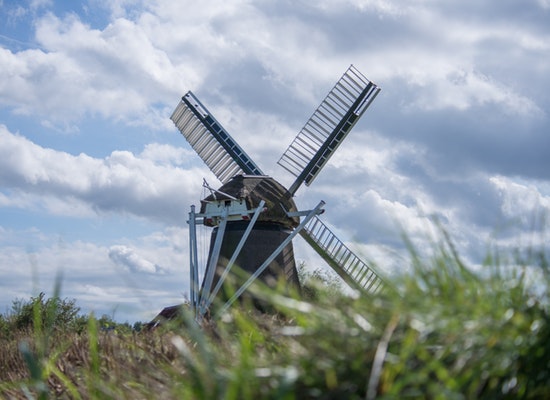 Oss, Netherlands/January 18, 2006 The DDC Group acquires Fedaso, (Netherlands) from Wegener Direct Marketing In an all-cash deal, DDC and the local management team acquired the business and assets of Fedaso (Netherlands) from Wegener Group in June of this year. The newly-acquired company will be renamed as DDC Europe and the Dutch management team lead by Aime Cruysbergs will remain in place and in control of the day-to-day activities of the new organisation.
"Fedaso's Dutch management is very pleased about the alliance with The DDC Group," said Aime Cruysbergs. "Although a very successful Dutch based data capture company (for more than 30 years), Fedaso's parent company Wegener no longer regarded data capture as core business. In The DDC Group, Fedaso found not only an engaged international strategic partner and investor, but also a company with the same view about how to offer high quality data capture services to our international clients. We feel very welcome within the DDC family and we will proudly bear our new name: DDC Europe."
Fedaso (NL) specialises in data capture, scanning and digital archiving. The Company has three offices and 65 staff in The Netherlands located at Oss and Nieuwegein. The merger delivers a stronger geographic spread for The DDC Group and we believe that the extra market coverage can potentially benefit clients who have international document handling or transactional processing requirements. The DDC Group can now offer onshore services from the UK and Ireland, mainland Europe and North America, coupled with offshore data processing, mostly centred in South-East Asia. The new Group structure is depicted right.
An additional benefit of the new structure, is that DDC Europe has existing partnership arrangements in European countries outside of their traditional Benelux "home" markets.
These partnerships extend our coverage to terratories such as Germany, France, Spain, Italy, Austria, Switzerland, Greece, Turkey, Hungary and Scandinavia, This means, for example, that a client with apan-European and North American subscription or invoice processing need can have their entire requirement processed by one organisation with a single project management team working to one production manual.
Much of the European work processed via DDC Europe can reap further benefits when routed through the DDC Group's SE Asian production facilities. As part of the transition of Fedaso (Holland) into DDC, we opted to set up specialist "European" sections within our overseas operations to deal exclusively with specific market requirements. Thus, for example, Dutch and Belgian material is being processed in a "Benelux" section in Manila.
This section uses validation software such as PAF validation from QAS Systems Ltd (a division of Experian) and surname and forename validation lexicons developed internally, as well as client-specific validation routines.
Similar PAF validation software in is place for the UK, Ireland, the USA, Canada, Australia, France, Germany, Spain and Scandinavia.
We believe that these measures enable customers to achieve high quality data processing whilst realising the cost benefits of offshore production and, at the same time, benefiting from the security and convenience offered by onshore receipt, handling and project management. All of this is now available across a much wider geographic base and the DDC Group has plans to extend this further.