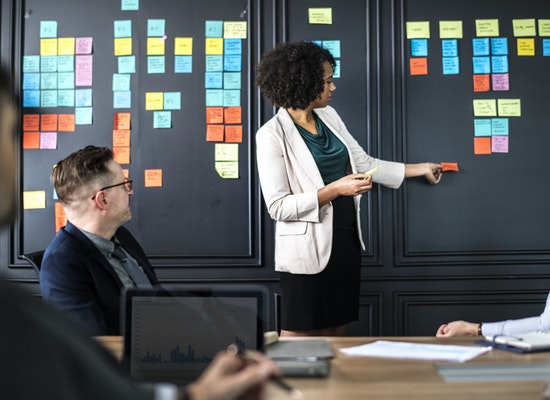 It is expected the BPaaS and Cloud BPM solutions market will grow from $1.09 billion in 2013 to $7.12 billion by 2018, at a CAGR of 45.55%. This report provides global advancements, opportunity roadmaps, market forecasts and analysis of the Business Process as a Service Market and Cloud BPM Market by Process Outsourcing (Sales, Finance and Accounting, Human Resources, Marketing, Operations) for the period 2013-2018.
DUBLIN, July 4, 2013 / Reasearch and Markets has announced the addition of the "Business Process as a Service Market & Cloud BMP Market b Process Outsourcing 2013-2013" report.
Business Process as a Service (BPaaS) and Cloud BPM refers to a business process layer on top of cloud services such as Software as a Service (SaaS), Platform as a Service (PaaS) and Infrastructure as a Service (IaaS). It encompasses business process services for horizontal as well as vertical business processes through a feature-rich platform for delivering automated business outcomes. These solutions provide enterprises with several advantages including increased transparency in the business processes, virtualized workplaces, flexibility, informed decisions, and accelerated performance along with simplified operations.

To increase the cost effectiveness of a process execution and to avoid vendor locking, Business Process as a Service and Cloud BPM solutions are being adopted to create a network amongst employees, partners, distributors,suppliers and others in the business ecosphere to deliver high value process outcomes. While enterprises across the globe are looking forward to incorporating business process services into their current work scenarios, BPaaS and Cloud BPM providers look forward to gaining a competitive advantage in the emerging market by creating multi-process platforms that provide a complete solution for all business processes.

The need for increasing agility of business processes, along with cost control measures, is playing a central role in shaping the future of Business Process as a Service and Cloud BPM market. Although the adoption of these solutions is relatively slow due to cautious approach of the top management and compliance concerns; these solutions are expected to enjoy enduring growth and have a pervasive existence across all major verticals, owing to the growing demand for automation and virtualization of the workplace. These solutions are well-positioned to provide results for globally spread businesses, despite different organizational structures and business process needs.

This report further expects that the integration of Business Process as a Service and Cloud BPM solutions within the existing organizational framework will amplify the growth of businesses, while ensuring compliance and regulatory standards. This research report categorizes the global market for BPaaS and Cloud BPM to forecast the revenues and analyze the trends for the business processes such as sales, finance and accounting, human resources, marketing and operations in each of the following sub-markets:

Solutions:
- Platform
- Services

Deployment Model:
- Hosted
- On-Premise

Service Consumers:
- Small and Medium Businesses (SMBs)
- Enterprises

Verticals:
- Banking, Financial Services and Insurance (BFSI)
- Consumer goods and Retail
- Communication and Technology
- Government
- Healthcare
- Supply chain and Manufacturing
- Others

Key Topics Covered:
1 Introduction
2 Executive Summary
3 Market Overview And Dynamics
4 BPAAS: Market Size And Forecast For Sales
5 BPAAS: Market Size And Forecast For Finance And Accounting
6 BPAAS: Market Size And Forecast For Human Resources
7 BPAAS: Market Size And Forecast For Marketing
8 BPAAS: Market Size And Forecast For Operations
9 Market Analysis, Trends And Insights
10 Competitive Landscape
11 Company Profiles (Overview, Products, Financials, Swot Analysis, Strategy Analysis)
For more information visit http://www.researchandmarkets.com/research/2434zj/business_process
SOURCE Research and Markets