Tempor Id Eu Nisl Nunc Mi Ipsum Faucibus Vitae Sollicitudin Congue Quisque Egestas Diam In Arcu Quis Viverra
Summary
NTC takes innovation very seriously and believes complacency can be detrimental to a business. With DDC's BPM solution, they mitigated risks in output quality, allowing customers to receive the best possible service available in the market.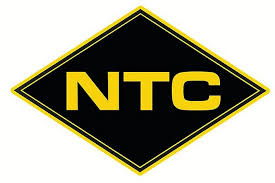 Background
Premier Regional LTL Carrier Providing Overnight Freight Service
Premier regional less-than-truckload (LTL) carrier Nebraska Transport Company (NTC), which has now merged with CrossCountry Freight Solutions, offers quality overnight freight service to and from points within its service area, utilizing interline carriers to make connections to and from destinations in the U.S. and Canada.
Goals Achieved
Stronger Business Intelligence
New Integration Capabilities With Upgraded Back Office Processes
Greatly Enhanced Time Efficiency And Record-High Accuracy
Long-Lasting Cost Containment
Improved Client Experience
Boosted Risk Management With Reliable Data Protection