The UK Single Trade Window: What You Need to Know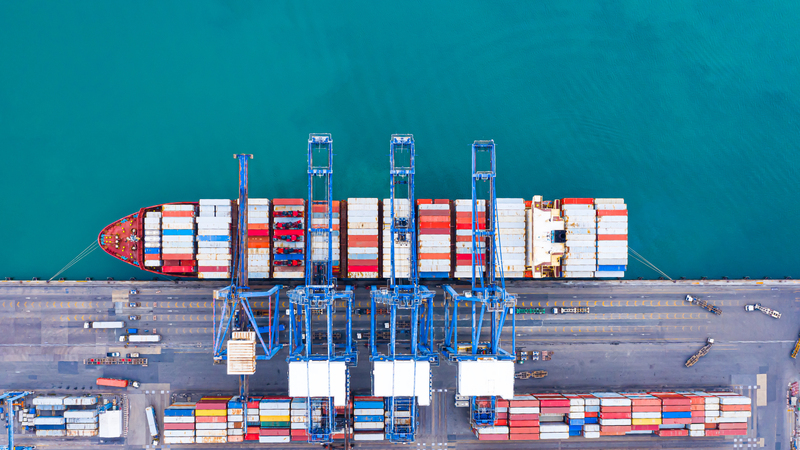 The Single Trade Window is coming to the UK, and the Government is requesting insight from stakeholders to ensure the best outcomes for those involved.

Before you submit your comments, it's best to understand what exactly this change entails and how it will impact international trade in the UK. In this post, we'll provide an overview of what you should know and key questions to consider as you form your survey responses.
What is a Single Trade Window?
A Single Trade Window (STW) is defined by the World Customs Organisation (WCO) as "a facility that allows parties involved in trade and transport to lodge standardised information and documents with a single entry point to fulfil all import, export, and transit-related regulatory requirements."

In other words, a Single Trade Window is a single point of entry for border data, which eliminates the need for users to submit the same data to various border authorities/agencies through multiple portals. Instead, everything is submitted in one standardised format, and the onus is on the Government to facilitate data sharing.

Many other countries — including Singapore, Sweden, the United States, and New Zealand — have already implemented the Single Trade Window model.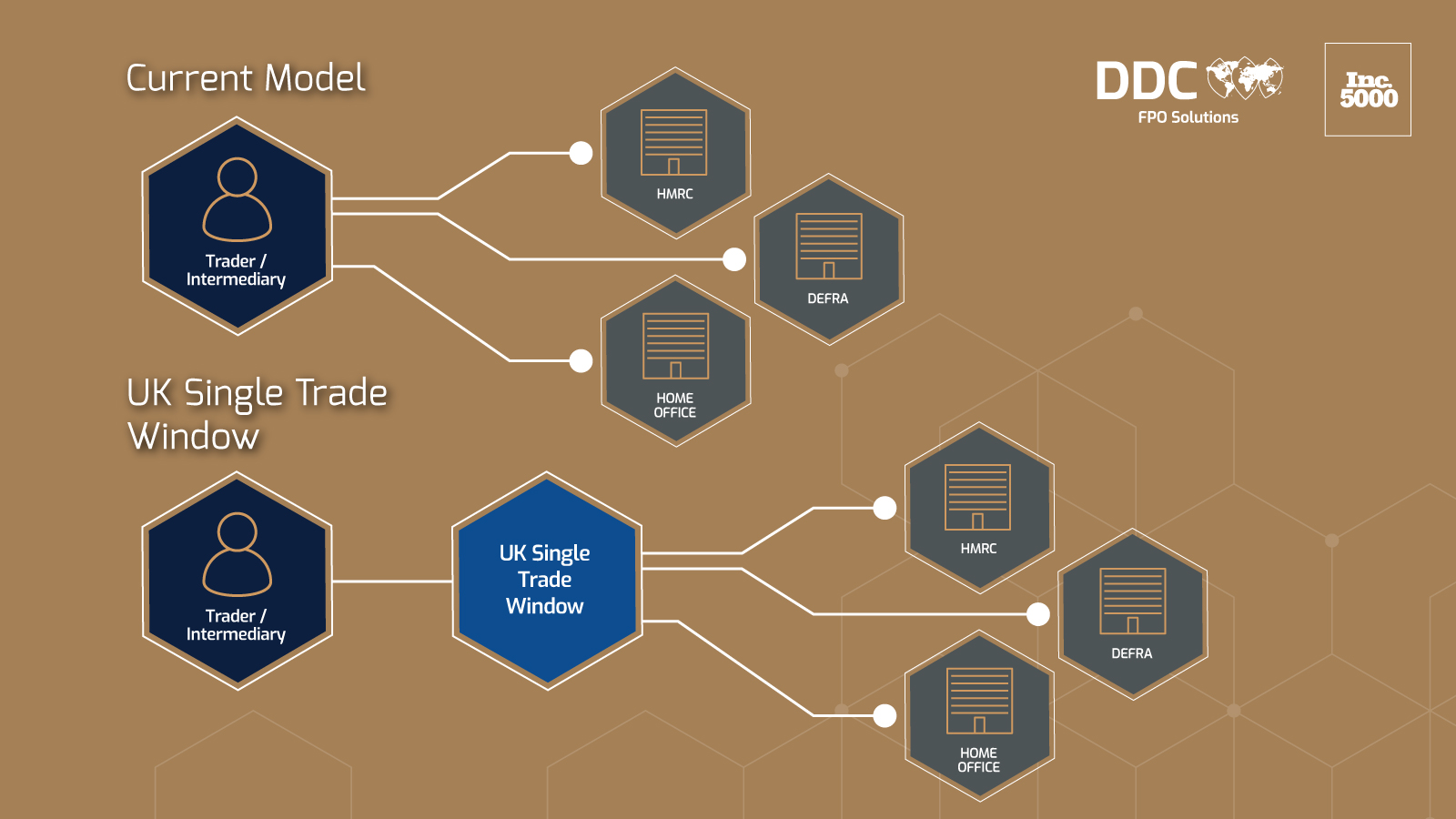 What kind of feedback is the Government requesting?
The UK Government is looking for feedback on the following items related to the Single Trade Window:
Approaches to data collection and usage
The potential scope of self-declaration of border data which can be given directly to the Government
How the STW should work with existing port/commercial systems, including Community System Providers (CSPs)
Further opportunities and considerations for long-term supply chain data and interoperability
Let's dig into some key considerations to keep in mind for each section of the survey.
Approaches to data collection and uses
The Government has made progress toward better data sharing through the Trade Act 2021, but the 2025 Border Strategy consultation found that the processes involved are still quite burdensome. As the Government works toward implementing the STW, further improvements will need to be made. Potential changes to data collection under consideration include:
Data pre-population, in which data could be pulled from previous declarations and other government sources, so long as these entities are willing to share data.
Multi-filing, in which multiple actors in the supply chain would input data into the declaration based on their knowledge and responsibilities, so the burden of data collection would not fall on any one entity.
Both data pre-population and multi-filing come with challenges. For example, commercial sensitivities may impact organisations' ability and/or willingness to share data with the Government, other businesses, and consumers. If a broader range of data sources are used, HMRC states that "clarity on responsibilities and ability and willingness to ensure its accuracy will be important."
Questions to consider for your survey response:
Who may be held liable for data errors?
Should the data be visible to all actors in the supply chain? If not, what restrictions should there be?
Would multi-filing be preferable to leveraging an intermediary or software? Why or why not?
What are the potential risks and/or benefits of government-provided software enabling pre-population and multi-filing compared to private offerings?
Self-declaration of border data directly into the UK STW
The 2025 Border Strategy consultation found that many STWs include an optional "self-service" function, wherein traders and intermediaries have the opportunity to complete border formalities themselves. These formalities may include:
Processes once done to permit traders and intermediaries to trade internationally, such as licences and authorisations for trade simplification schemes.
Processes completed for every goods movement, including transactional declarations like Sanitary and Phytosanitary (SPS) pre-notifications and Safety and Security (S&S) declarations.
Even with expanded self-service options, many companies — especially those who complete particularly complex declarations — will still opt to work with experienced intermediaries and/or commercial software that provides additional features. However, an end-to-end, integrated STW could reduce barriers for businesses considering international trade for the first time.

The UK Government seeks to identify which users would most benefit from expanded self-service formalities and what features are important to those users.
Questions to consider for your survey response:
For which declarations/processes should the Government provide self-service options, and what would the benefit be?
To what extent would your organisation benefit from self-service offerings?
What support or guidance would people need to use this service?
What are the potential risks and/or benefits of a government-provided service compared to private offerings?
Cooperation with existing port/commercial systems
UK border operations rely on cooperation between the Government and the private sector. Community System Providers (CSPs) are particularly important to these delivery partnerships.

At most ports and airports, traders provide their customs/declaration data to a CSP, and the CSP then submits the data to the Government to fulfil border requirements. Therefore, coordination and interaction between the new STW model and existing CSPs is a key consideration.
Questions to consider for your survey response:
What impact would the STW model have on existing CSP models?
How would the systems interact?
What are the potential benefits of interoperability between the STW and CSPs? How could this interoperability be encouraged?
What aspects of the UK port system could be improved?
Which port ecosystems outside the UK, if any, are preferable to the UK port ecosystem, and why?
Increasing interoperability and supply chain visibility
If there were consistent data and technology standards across international STWs, data could be securely exchanged between STW countries. This could potentially reduce paperwork and administrative costs and improve supply chain visibility for all parties involved.

It goes without saying that setting standards and maintaining interoperability on an international scale would be an enormous challenge. There are also concerns around legal liability, privacy, and commercial confidentiality.
Questions to consider for your survey response:
What are the potential benefits and/or risks of developing interoperability with other STW countries?
What types of data should be exchanged?
Which international standards should the UK consider adopting?
What are the potential benefits and/or risks of providing the Government with access to supply chain data? What data would you be willing and able to provide?
How do you think your data needs will change in the future?
Do you have concerns about third parties having access to your supply chain data? What measures would need to be in place?
Make your voice heard
Everyone who imports goods into and/or exports goods out of the UK will be impacted by the implementation of the STW. Your participation in the Government's call for feedback will help shape the processes and services associated with the STW, so it's vital to submit thoughtful responses.

Written comments can be submitted via the official online survey until 15 September 2022.
Questions about how the Single Trade Window could impact your business? Contact the customs brokerage processing experts at DDC FPO.
Connect with Us
Clear customs faster with DDC FPO, a trusted strategic partner for transportation and logistics companies worldwide.
How Can We Help You?
Get in touch to learn how we can support your success.
Get Started
Subscribe to Our Blog