The Numbers Are in on Brexit's First Year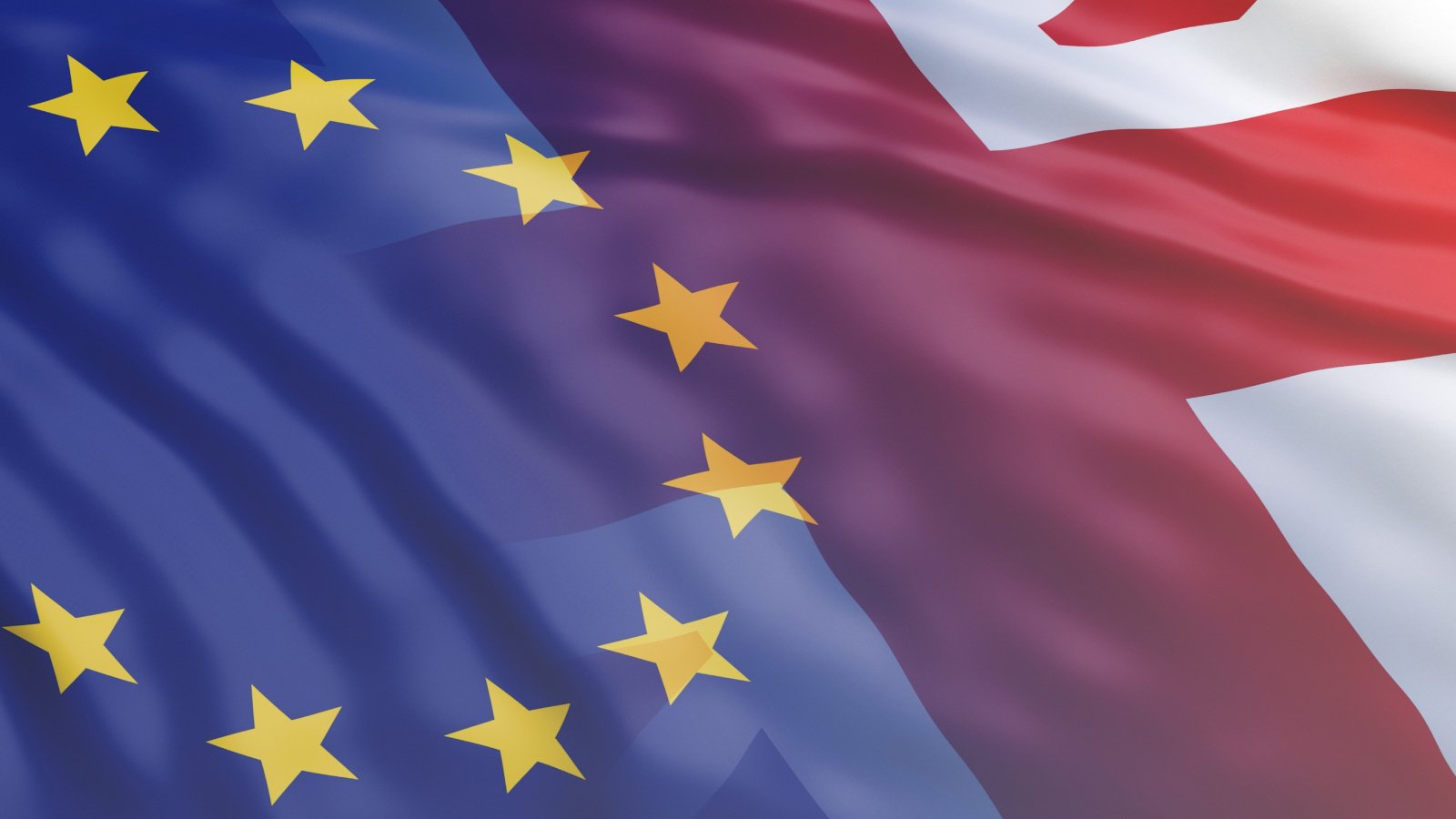 We're starting to see the full impact of Brexit's first year as more and more official data is released. So far, the impacts have been pretty significant, especially on customs processes and tariff regimes.
While Brexit isn't the only thing that impacted trade in 2021 (other supply chain disruptions like materials shortages, labor shortages, and the pandemic played a part) it is speculated that Brexit has exacerbated the total of global challenges.
Some of the most significant indicators of shifts in trade are in the agricultural market. The current state of the food trade between the UK, EU, and Ireland has been complex for freight forwarders, especially those who work with perishable goods. Many are leveraging business process outsourcing (BPO) partners to help address specific customs challenges.
Let's dive into details on the impacts of Brexit on trade and how freight forwarders can be prepared — no matter what the Brexit transition period of 2022 brings.
How did Brexit impact trade in 2021?
Full-year statistics analysing Brexit trade in 2021 are out, and one of the most prominent places we're seeing volatility concerns are in the food and drink sectors.
Government stats showed the UK's food and drink exports fell by 2.9% compared to 2020 levels, with imports dropping 5.8% over two years. Imports saw a similar 2.1% decline. Measuring against 2018 — before the pandemic restrictions — the UK's total global food and drink exports were down 6.4%.
We see some of the most significant changes between the UK and Ireland. The UK was Ireland's single biggest trading partner before Brexit. Since then, Irish imports from Great Britain dropped by 13%, while exports to Britain jumped 14% year-over-year in 2021 (when trade re-configurations with the EU made for a surprising boom over the 2020 pandemic year). The UK is now neck-and-neck with the US as the single biggest non-EU source of goods imported into Ireland, amounting to around 20% of trade.
At the same time, inter-Irish trade between the Republic and Northern Ireland jumped — the Republic's imports for Northern Ireland surged by 65%, with exports around 50%. The biggest increase in trade in both directions was in food and live animals, along with packaged foods, chemicals, and petrol. This bump is almost certainly a result of additional leniency given to trade across the Irish border, which may not be as profitable once the Northern Ireland protocol is ironed out by year's end.
What do we expect from Brexit in 2022?
Even with the declines seen so far, nothing has been as volatile as the initial January 2021 drop. During that period, there were serious concerns about the availability of imports for restaurants and consumers alike, with the looming threat of severe shortages on the horizon.
Over the past twelve months, things have levelled off considerably, and we expect to see things continue to normalise over the year as import/exporters grow more accustomed to new systems and requirements.
Still, some of the most onerous requirements for imports to and from the EU are on agricultural products. Animal health and welfare checks will continue to be required for all animal products entering the EU, and even many processed animal products aren't allowed to cross the channel. Certain meats, cheese, fruits, and veggies can't even be brought into the EU in a day tripper's carry-on bag.
Important Brexit and freight forwarding changes in 2022
End of Grace Periods – The final grace period for delayed declarations ended on January 1, 2022. Before that date, customs allowed for a delay in companies submitting customs declarations for specific goods. That allowance has ended, and the final Brexit regulations will go into place over the next twelve months or so.
Country of Origin – Rules regulating country of origin documents are stricter in 2022. All food products will need country of origin certificates, including suppliers if required. For a product with multiple suppliers, this process can be quite involved, and customs paperwork errors can lead to costly delays (which are disastrous for time-sensitive perishable goods).
Agricultural Checks – Starting in July, many plant and animal products will undergo stricter checks, similar to those placed on food being shipped from Britain to the EU. Animals, fruits, vegetables, and flowers will undergo three separate checks:
Electronic document check before the product starts the journey
Identification check on seal applied to consignment before departure
Third physical check when it arrives
Recently, this protocol has started for goods arriving in the EU and Northern Ireland from Britain.
Dairy Checks – Starting on September 1st, dairy products imported from the EU will require the same certification and physical checks as the above.
All Regulated Animal Products – As of November 1st, certification and physical checks will be introduced for all remaining animal products, including fish.
Other Changes – Freight forwarders can anticipate continued slowdowns due to new regulations being put in place and final grace periods ending. New regulations, customs documentation, and inspections may be added as part of the Northern Ireland protocol resolution, though it's still too early to anticipate.
Shippers and carriers who wish to get out ahead of these changes are turning to BPO providers, who have more experience navigating a shifting customs documentation landscape and communicating in a number of EU-recognised official languages.
Conclusion
While Brexit impacted trade for many companies, those determined to push past the challenges are positioning themselves to grow and expand in the years to come.
Managing the ever-changing scheme of documents, fees, and disclosures isn't easy, and many are choosing to leverage BPO partnerships to address customs challenges rather than putting significant investment into building out in-house customs infrastructure.
A BPO like DDC FPO can streamline customs operations using hard-won expertise to correctly and efficiently handle overseas shipping between the UK, the EU, and the wider world.
DDC FPO's services can help you tackle post-Brexit challenges.Contact us to learn more.
Connect with Us
Clear customs faster with DDC FPO, a trusted strategic partner for transportation and logistics companies worldwide.
How Can We Help You?
Get in touch to learn how we can support your success.
Get Started
Subscribe to Our Blog