Adapting to the Next-Gen Supply Chain with Robotic Process Automation
Aug 22, 2019 2:05:28 PM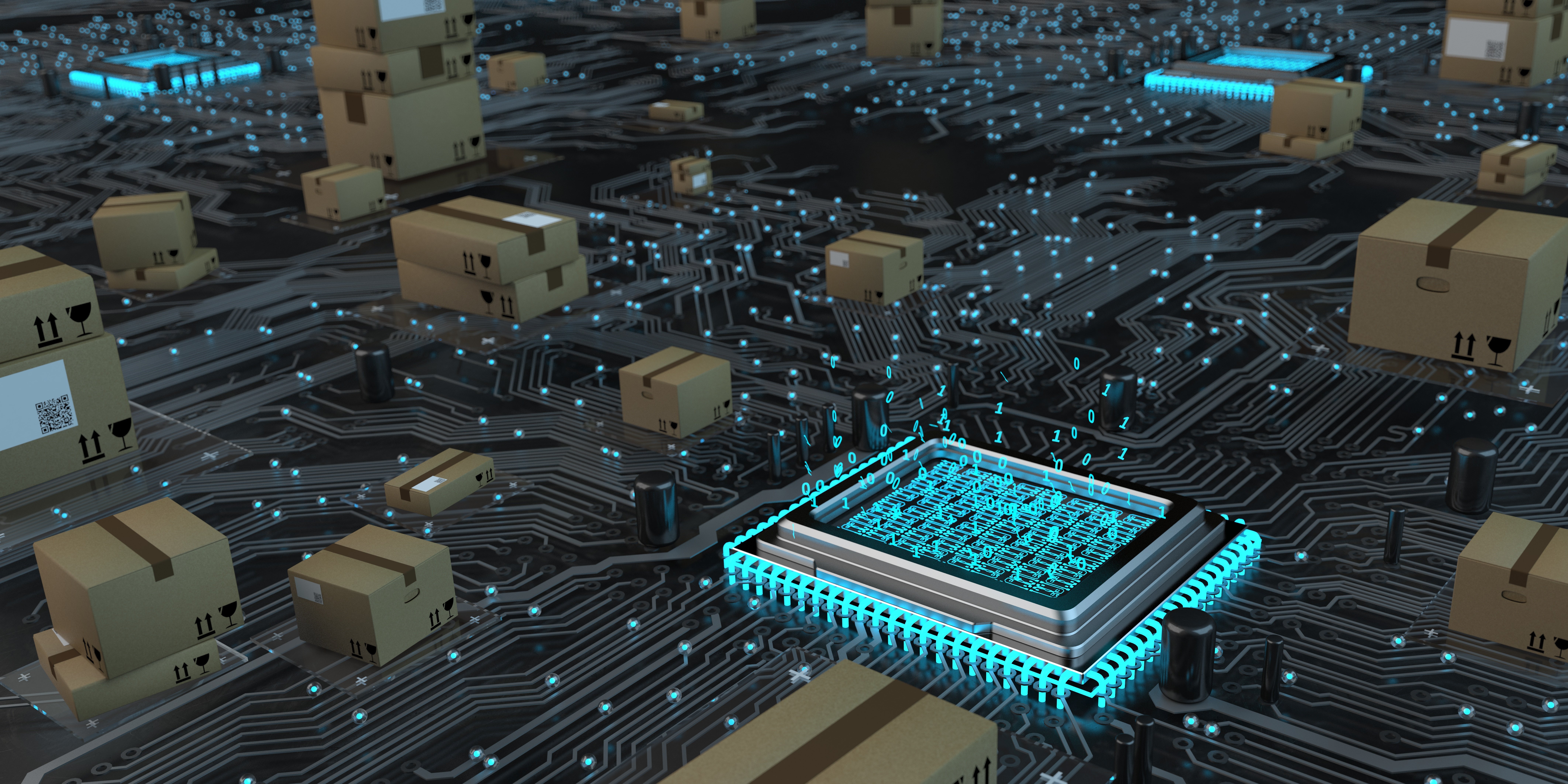 The next-gen supply chain will serve as a forcing mechanism for the adoption of advanced analytics and robotics process automation, or RPA, in transportation. Once implemented, the winners won't be ranked by merely who executes better, faster or cheaper production. Rather, the industry heroes will be those who make the smartest integration decisions for long-term, scalable growth. When it comes to conquering the next horizon of operational dexterity, outcome-oriented investment is key.
The hot topic of RPA commonly occurs in association with construction, mechanical engineering and warehousing, but its value isn't limited to smart sensors, manufacturing equipment and 'state of the art' distribution centers. Lesser well-known applications include core business processes and back office automation that can also be streamlined and strengthened with a strategic mix of AI technologies and metaphorical software "robots."
In fact, your shippers will soon depend on you to be compliant and compatible with these types of technological advancements throughout your operation. To prepare, you must break the chains of antiquated, fragmented workflows and unlock the potential currently trapped in your back office.
So, what exactly is Robotic Process Automation?
Robotic process automation leverages artificial intelligence (AI) to learn the tedious components of your operation and then automates all associated tasks. For example: Instead of spending time juggling your billing staff turnover while also aiming to keep your accounts receivable department running smoothly, RPA will become an expert in your ways of working and simplify your process with workflow automation. By learning from your data, RPA will identify patterns and make decisions to equipping you with greater efficiency, higher accuracy, and better productivity than ever before. As another example, SaaS solutions like DDC Intelligence will learn from new bill of lading templates and then save them for better, faster data capture in the future.
Businesses that still rely fully on manual labor for tasks which could be enhanced with technology face these two primary pain points:
Time, energy, and money are being exhausted on simple problems — which diminishes the value of your workforce, consumes your calendar and drains your budget.
Recurring human error is injected into your business ecosystem — which snowballs into a disease of bad data that will infect every layer of your company.
RPA seeks to eliminate those issues via automation and smart workflow mapping -- empowering you with incredible elasticity, agility, and compatibility to help your customers stay competitive through Industry 4.0, or the fourth industrial revolution, which is currently upon us.
The benefits of RPA will cascade into every nook-and-cranny of your business.
ROI increases from 30%-300% in just the first year, according to BeyondB2B. Here are 4 ways this can happen:

1. RPA raises your standard for data accuracy, reliability, consistency, and timeliness

The technology RPA uses, is designed in such a way that it grows smarter with each task, driving dependable, progressive improvement across all performance metrics.
Automated data management systems in intuitive UIs (user interfaces) provide straightforward metrics on processing quality and speed.
The real-time or near-real-time processing rate will expedite your payables and receivables, moving money to where it needs to go quicker (through, in, and out of your organization).
2. RPA enables scalable growth and elastic resources capability
RPA can be used to perform both simple and complex tasks, large and small.
Rapid scalability reduces bottlenecks and growth pains.
Swift integration with other new technologies you bring into your landscape gives you room to experience the benefits of your investments, quicker.
Fewer manual touchpoints and a modernized UX (user experience) enhance visibility, arming you with clear insights into your financial health at both 30,000-foot and granular levels so that you can make better planning decisions for the future.
3. RPA eliminates compliance headaches
Increased accuracy and automated workflows increase your overall compliance posture.
Implementation of system updates are standardized, enabling you to deploy requirement changes, compatibility, and additions without any extra effort by you
Most RPA solutions adhere to industry standards and security mandates on your behalf, so you can get back to worrying about your core business.
4. RPA multiplies productivity and serves as a key investment in your people
Reports of job satisfaction will be amplified as the least desirable to-dos are struck from the daily checklist, and employees become continuously engaged with more strategic initiatives.
Investing in technology that reduces the volume of error adjustments enables your team to maximize its time, boost performance, and perform with confidence.
An optimal RPA partner will deliver its technology-as-a-service that includes 24/7 support, essentially acting as an around-the-clock extension for your team.
With the next-gen supply chain and Industry 4.0 upon us, autonomous trucks, smart factories, and the Industrial Internet of Things will be the norm. Data processing is not an exception. Transportation providers must be ready to move freight domestically and internationally in a way that facilitates seamless, secure data transmission at a rapid rate. An increasing number of carriers and 3PLs are integrating with AI-driven solutions such as DDC Intelligence for their back office documents, which leverages a hybrid of structured and unstructured data to reduce manual entry by 80%.
To explore how DDC Intelligence may be able to help you prepare for the next-gen supply chain, click here.
How Can We Help You?
Get in touch to learn how we can support your success.
Get Started
Subscribe to Our Blog