DDC Honors Quetura Hudson for 14 Years of Service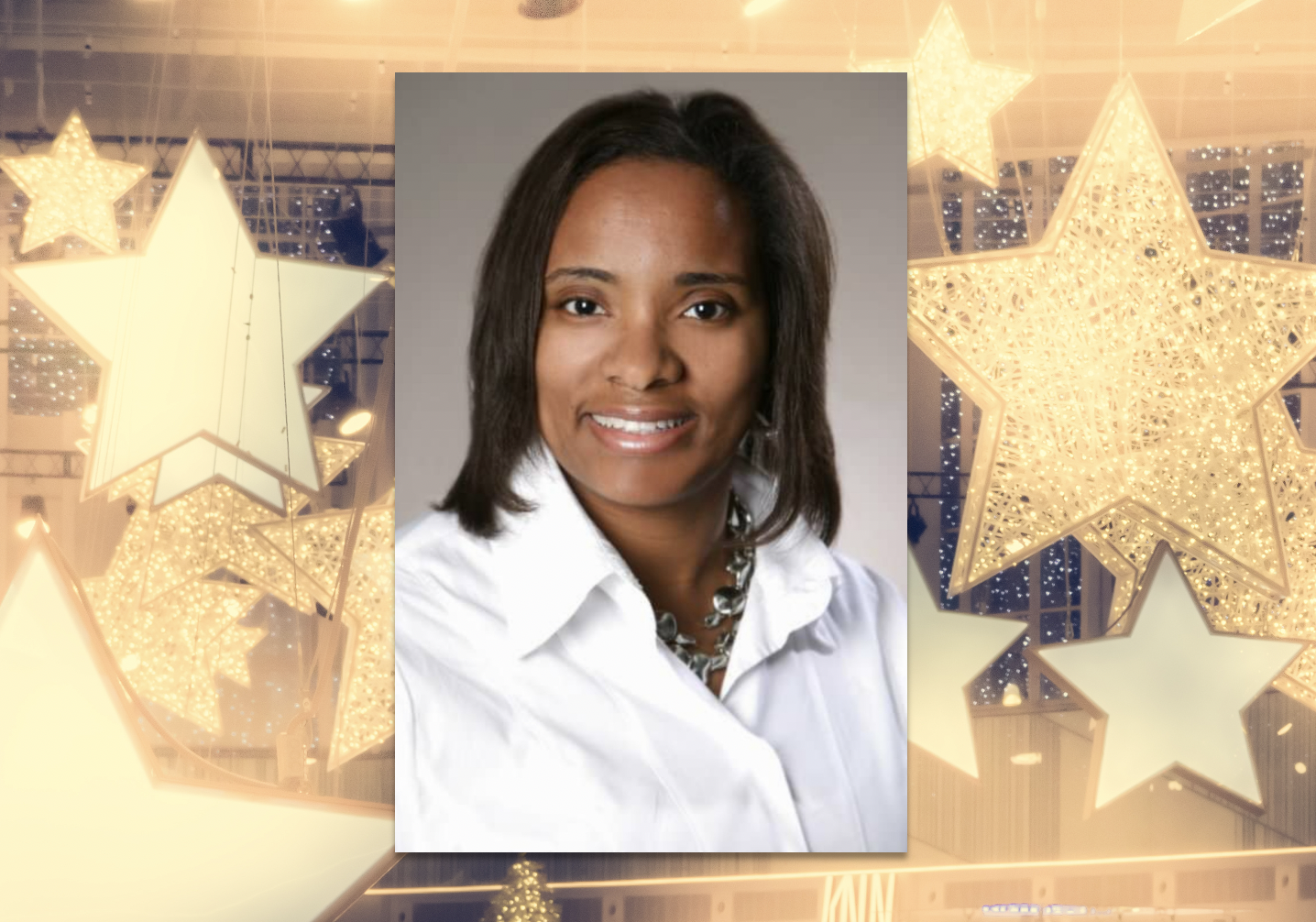 Quetura Hudson joined the DDC family in 2006 and has been an essential part of DDC's continued success.
In honor of her 14th year with the company, Quetura (known as "Q" to many of her team members) recently sat down with us to shed some insight into her experience working for a BPO provider, her clients, and the advice she gives to those curious about DDC as a partner.
Happy 14 years! You started in 2006 – How has DDC evolved over the years?
DDC has evolved tremendously over the years and FPO - freight process outsourcing - played a major role in our evolution. We became experts in an industry, and we worked together not only to service our clients, but we also found unity within the company. We were no longer using on antiquated methods, but rather innovative methods. We started to move out of our silos and into a global playing field where everyone had ideas and input and the company was not afraid to buy in.
How would you describe what you do?
I would describe my role as the glue that holds our relationships with our customers and outsourcing team together. I ensure that our customers can trust the process they are going to enter in working with DDC is as seamless as possible and the end results are at or better than their expectations. In addition, I play a role in ensuring our team has everything required to ensure they can perform to the best of their ability. By properly managing my customers and working closely with our offshore team, I can be a source for Marketing for case studies, Sales for customer referrals, and my co-workers for tips and best practices. I feel that my role is vital to the reputation of DDC and if I provide optimal service, DDC's image will reflect.
What do you enjoy most about your role?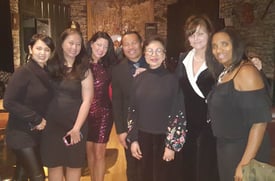 For most of the projects I manage, I get the opportunity to conduct business and travel to exciting places getting to know my customers and my team members on a professional and personal level. I enjoy the opportunity to present our service offerings to our customers and have a voice at the table.
What is your favorite thing about working at DDC?
My favorite thing about working at DDC has been the flexibility and family atmosphere. In the 14 years that I have worked with DDC, the generosity shown to employees during some of the most difficult times or situations is beyond commendable. There are not many companies that you can break bread with the owners and feel welcome. When we are together as a group, we can breathe and be ourselves. I have a teenage daughter, and she has said to me on occasion, "Momma, I like your co-workers," and to me, that shows the admirable quality DDC has, that even a child could notice.
How would describe DDC's position in the transportation and logistics sector?
DDC's position in the transportation and logistics sector has grown and continues to grow beyond measure. DDC ranks superior in the services that we offer because we understand that it is not enough to know how to enter a BOL, perform the Rate Audit, or Index for a client, and the importance of being innovative enough to build and create programs to perform processes faster, more accurate, and cost-effective.
How does DDC impact other communities in which its team lives and works?
DDC not only allows its employees to give back through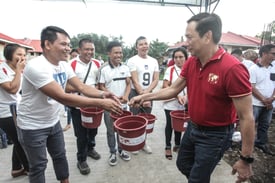 providing service to organizations within their communities they deem important, but DDC is never hesitant to contribute to a worthy cause. The community involvement in the Philippines is beyond exceptional. To see the owners fly staff from one location to another after a catastrophic storm and provide not only food and shelter but comfort in knowing they still had employment, while at the same time rebuilding damaged structures and the employee's homes was captivating.
What has been your most memorable client experience?
My most memorable client experience was when I had to inform a client that their other vendor was cherry-picking easier volume and leaving DDC with the more difficult volume to process. The client had an irate moment during the meeting, but I stood firm on my position. Later, he called me a bulldog and stated how he would hire me. We went to dinner, and it was like we were best friends. To date, he is one of my best clients and I highly respect him.
Another memorable experience was with my first freight billing client. He informed me that he was against the project and he wanted it to fail. After our relationship grew and he got to meet our offshore team, he was amazed at what DDC was able to do. We not only proved our ability to perform but also improve upon the accuracy and reduce the errors that caused a greater impact on their Revenue Adjustments. The client that wanted us to fail in the beginning now saw the value and believed in the process. He became one of our biggest advocates.
What has been your biggest personal accomplishment since starting at DDC?
My biggest accomplishment personally, would be my ability to prioritize both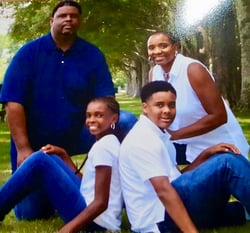 my family and my job. Children are only children for a season, and I felt it important that my presence was always felt. When they were younger and I would travel abroad, I will ensure that I was available to assist them with homework or review their tests with them. It was important to me that they understood wherever their mom was, she was still available to them. In addition, I made sure their clothes were laid out and there were pre-made meals in the freezer to relieve my husband of the stress of doing it all. Some would joke and call me a supermom, but I just felt I was doing what was required as a mom and a working mom.
BPO is being considered by many right now as a possible path to success – or survival – due to pandemic-induced hardships. What would you say to someone considering this for their business?
I would say that BPO has been a key factor in the survival of many companies and industries around the world. This is due to the flexibility that BPO offers. Business process outsourcing has the ability to leverage employees around the globe to protect clients and ensure there is always coverage to perform required back office functions. Functions that may not be the main focal point of a business, but do play a major role in the client's success.
The pandemic-induced hardships have shown BPOs and non-BPOs alike that disaster recovery (as they may have known it) is not enough. Many companies were forced to think more strategically about the way they do business. Unfortunately, the hardships of a pandemic can be global, and it is up to the companies that use business process outsourcing and the BPOs themselves to find ways to eliminate the possibility of future pandemics being the root cause for closure.
What advice would you give to someone who was considering DDC FPO as a partner?
If one is looking for a BPO partner that ensures both their offshore and onshore approach is conducive to business continuity, then DDC is that partner. DDC goes above and beyond to ensure not only their partner's work is secure, but also the people that service their projects are well taken care of. We have been resilient in times of disastrous weather and the pandemic, and we pride ourselves on being a force in the industry that is not compelled to react based upon competition, but rather the needs of its partners and industries they serve.
If there is one thing you wish people knew about outsourcing – what would it be?
The one thing that I wish people knew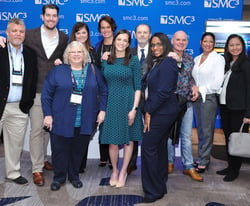 about outsourcing is that it is not always a sentence for job loss. We have outsourced several projects and there has not been a reduction in staff as a result. Instead, the companies can utilize their employees to their full potential and allow them to focus more on the core business and perform more meaningful tasks within their companies.
"Q's dedication to her customers and the success of her projects has been a critical factor in allowing us the privilege of partnering with so many wonderful companies in this industry," said Donna Kintop, DDC's SVP of Client Experience. "Her insight and experience are invaluable to our team and we are so blessed to have her as part of our DDC family."
Congratulations on your work anniversary, Q!
DDC FPO is a trusted strategic partner for transportation and logistics companies worldwide. Contact us to learn more about our business process outsourcing solutions.
How Can We Help You?
Get in touch to learn how we can support your success.
Get Started
Subscribe to Our Blog