Top 5 Features of a Solid Customs Brokerage Software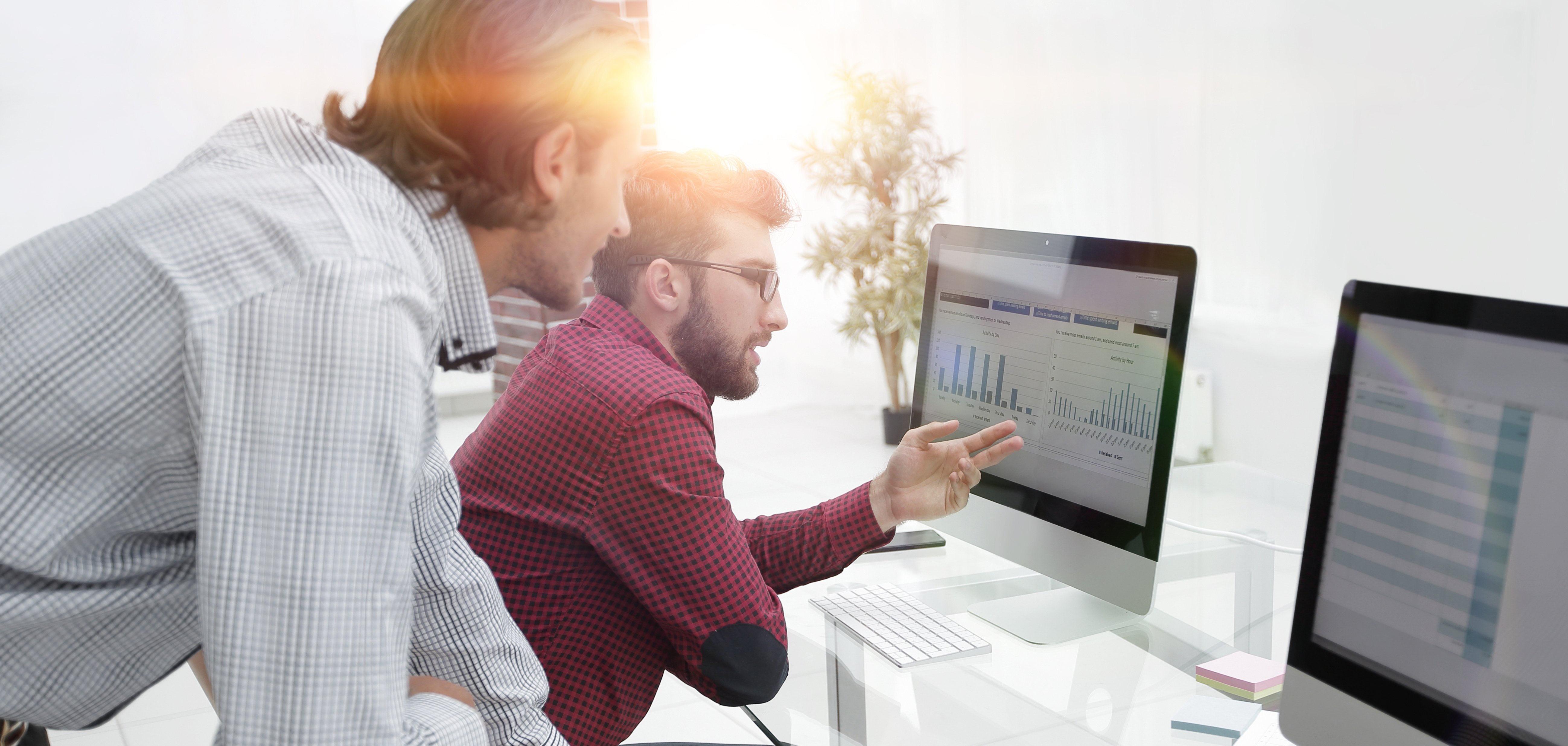 When a company is responsible for successfully shipping its customer's freight internationally, it pays to have the right tools in your logistics toolbox. This is why customs compliance specialists and freight forwarding companies spend their time selecting and familiarizing themselves with the right resources to help move cargo seamlessly across borders.
Based on our experience in customs brokerage data capture and processing documentation for international providers, our experts offer insight into what software features will help keep freight forwarders on track.
Here
are
5
key
element
s to look for in a customs brokerage
software
1. An all-in-one solution that streamlines the process from start-to-finish
Utilizing a comprehensive software that is all encompassing allows for less opportunity for error. These all-in-one solutions can import and export information, data match, and assist with customs clearance and code assignments. Not having to move between programs helps forwarders avoid simple and often overlooked mistakes often caused by human error.
When exporting goods across borders, all products are subject to a variety of regulations that - if not adhered to - could potentially invoke fines, penalties and, unfortunately at times, the entirety of the shipment being seized. These regulations differ based on the country of origin and the intended destination, and there is little to no room for error or misinterpretation of protocol because an entire delivery could be jeopardized.

Brokerage software helps confirm and determine the proper: 
Insurance coverage 

Procedure codes 

Economic operators' registration and identification number  

Currency  

Country of origin

Sender, Importer, and Declarant 

Value and status of shipment
Only once all the values entered are reviewed, prorated, and calculated is the shipment  submitted.
2.
A fast and
high performing technical infrastructure with seamless integrability
Having the right technical infrastructure to integrate external tools so that coding systems can live within customs compliance software is ideal. Not being able to incorporate external resources can complicate processes for agents and be a potential blocker for increased efficiency.
As an example, tariff codes serve as an authorization number or permit for a shipment to be accepted internationally. The multilingual database integrating all measures relating to E.U. customs' tariffs is called the Integrated Tariff of the European Union, also known as "TARIC". Having resources like the TARIC integrated directly into the software helps agents avoid going down a black hole of searching for the right codes.
Another example would be an  Harmonized Tariff Schedule Codes (HTS) code, which is a 10-digit import classification required on all shipping documents - such as the Custom Declaration Form and Commercial Invoice. This convenient  HTS code tool provides the most up to date HTS number by simply entering the goods in question and is another prime example of a resource that would be useful if it were seamlessly integrated with existing software. 
3.
Internal visibility feature
s
for true transparency and accurate reporting
In international shipping, it's vital to be able to easily track down, prioritize and address required corrections caught in audit before the customs declaration process.
Constant visibility helps provide transparency into the following:
When the customs declaration will be ready
Where the customs declaration is in the shipping processes (if it has it passed through customs)
When the cargo will be released
Monitoring of brokers' quality of service
Quality assurance in your global customs processes
It's equally imperative to be able to easily access and utilize reports that show data on what has been submitted and what needs to be approved and/or corrected. The best customs brokerage software can run reports directly to the company's stakeholders for full transparency.
4.
Global capabilities and compliance with rules and laws for local customs
Since shipment data is transferred from customs brokerage software to declaration management software, it's important to search for tools that offer compatibility with different systems required by different countries. This will help ensure that cargo is quickly declared, approved, and ready to cross the border.
Most customs authorities follow the World Trade Organizations' guidelines for valuation. Ensuring shipment invoices are correctly and accurately keyed before being transferred to customs helps avoid any setbacks at the border, and forwarders that familiarize themselves with these guidelines help themselves in the long game. 
In addition, having language customizability is key to help forwarders overcome language barriers. For instance, if an invoice is missing, a customer contact agent with language proficiencies would email (or call) the shipper through a connected system so that they could fulfill and submit the invoice to continue onwards through the declaration process.
It's important to note that some programs are even certified to submit transactions through the Automated Broker Interface (ABI) for U.S. imports. The ABI allows qualified participants to file import data electronically with U.S. Customs and Border Protection and is a voluntary program available to brokers, importers, carriers, port authorities, and independent service centers.
5.
Integration with Optical 
C
haracter
R
ecognition (OCR) data capture program
Accurate and efficient data capture at the point of origin is the foundation of timely customs clearance and finding and fixing errors prior to reaching the border.   
A fluid customs brokerage data capture process should account for the same duties performed by international auditors at primary gateways. Importing the documents from the origin, auditing, and entering the data for the shipment to be properly processed and begin on the international route to its consignee. 
Documents include but are not limited to: 
Purchase Orders 

Letters of Credit 

Technical Write-ups 

Packing Slips 

Commercial Invoices 

Airway Bills / Bills of Lading

House Bills

Import Licenses

Insurance Certificates 
Our experts advise that quality assurance, however, should not be automated, to verify accuracy and confirm zero roadblocks at the border. There should be a team dedicated to this, in-house or outsourced – to ensure data quality. The same team responsible for data capture at the point of origin for DDC's clients also manages daily tracing reports (matching data for accuracy against packing lists), confirms compliance with the necessary regulations, and inputs and updates shipment data into the client database. 
For additional resources on international shipping and other timely and informational content, subscribe to our blog, Freight Process Insights.
The right customs brokerage software helps with the end goal - timely customs clearance and successful delivery of the goods to the consignee.
Connect with Us
Ready to upgrade your global capabilities? Connect with us to explore our international solutions.
How Can We Help You?
Get in touch to learn how we can support your success.
Get Started
Subscribe to Our Blog