FAQs: Answers to All Your Questions About DDC's Customer Care Services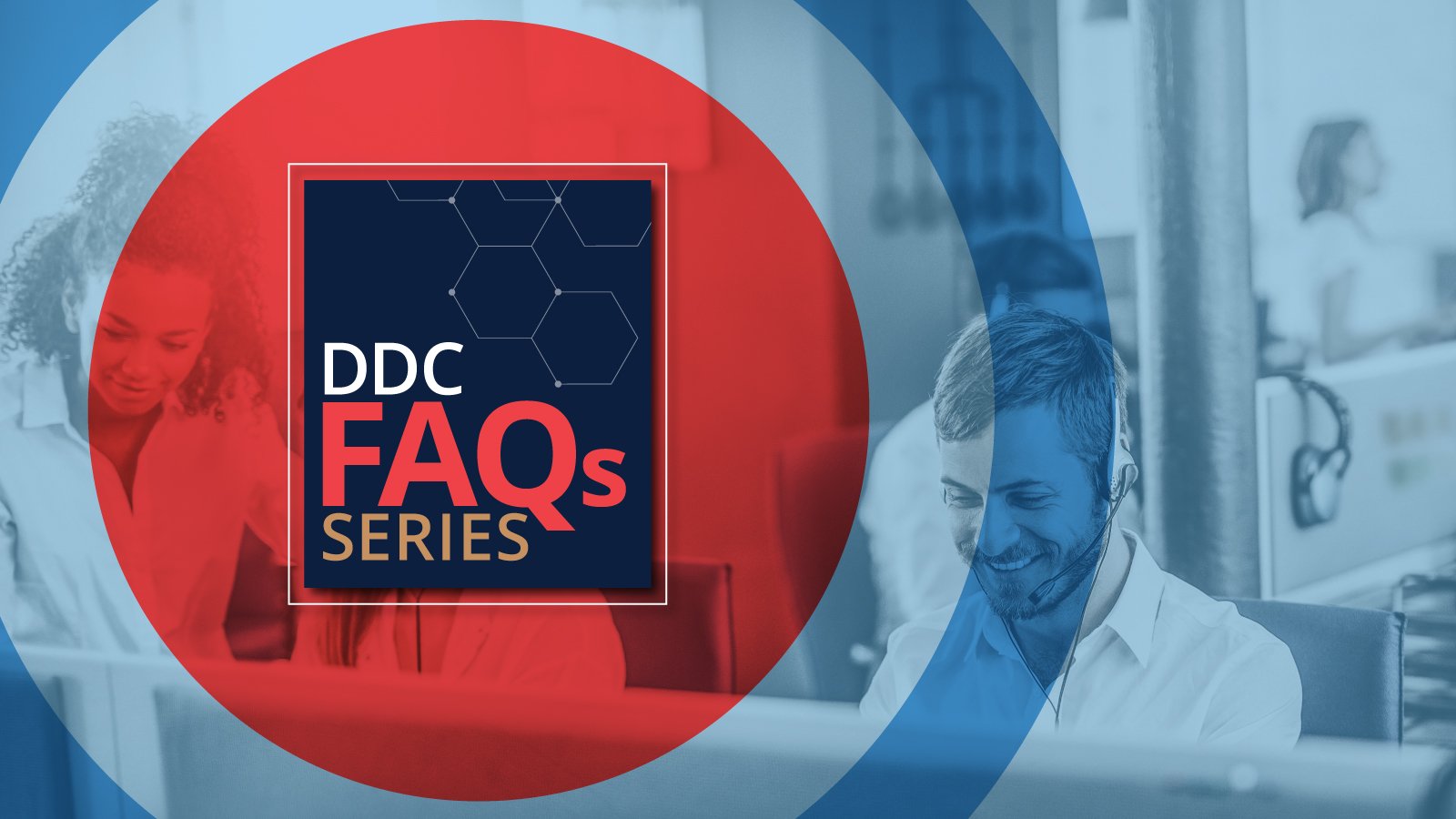 The transportation sector's unemployment rate remains higher than the nationwide unemployment rate, coming in at 5.1%. Additionally, significant wage increases are becoming necessary in order to simply keep up with inflation. These factors, along with other staffing issues reported by the industry (download white paper here for full insight), are driving significant demand for outsourced customer service and inside sales resources.
From 24/7 customer support to performance-driven sales programs, DDC's new Customer Care suite of services is customizable to fit your company's specific customer experience needs.
To provide FPI readers with the answers to the most common questions we receive about the new Customer Care solution, we sat down with Donna Kintop, our SVP of Client Experience.
What are the services included in the Customer Care suite?
With Customer Care, omnichannel support — including voice, chat, and email — is available 24/7/365 in over 30 languages. Dedicated Customer Care agents are available to assist DDC partners with:
Customer Service:

Product and service inquiries
Shipment and pickup requests
Order tracking
POD retrieval
Complaint resolution
Track and trace
Claims processing
Inside Sales:

Lead qualification
Portfolio management
Quoting
Customer research
CRM record updates
Account nurturing
Load matching
What is DDC's implementation process?
DDC takes a full customization approach to implement any program, and the Customer Care suite of services is no different. The processes followed and timelines set are entirely based on each client's individual goals. Plans are mapped and executed to be successful with all complexities and special use cases incorporated.
Major considerations of any Customer Care program implementation are as follows: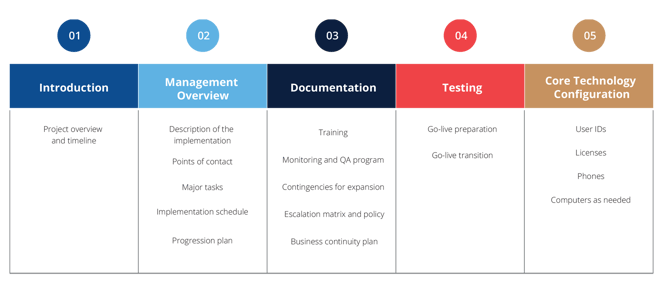 How does DDC verify the quality of language skills?
DDC recognizes and follows the Common European Framework of Reference for Languages (CEFR) when determining language requirement levels. The CEFR is an international standard for describing language ability. It describes language ability on a six-point scale, from A1 for beginners to C2 for those who have mastered a language. This makes it easy for anyone involved in language teaching and testing, such as teachers or learners, to see the level of different qualifications. It also means that employers and educational institutions can easily compare our qualifications to other exams in their country.
The CEFR levels are as follows: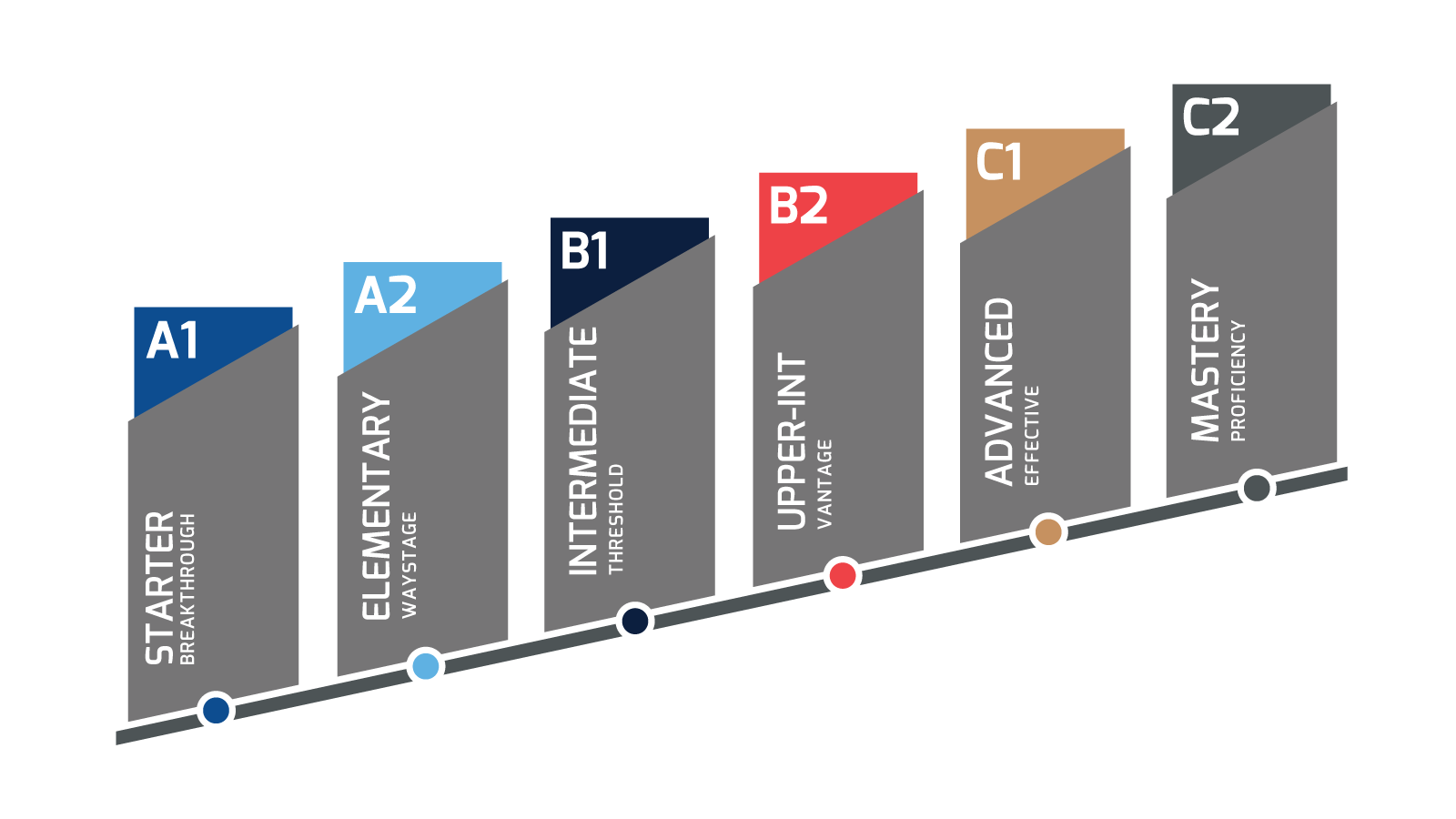 To learn more about the Common European Framework of Reference for Languages, click here.
DDC's minimum level for DDC's processing services is B2. For more engaged, front office calls, such as our Insides Sales services, DDC requires a minimum skill level of C1.
How does DDC determine the size of dedicated client teams?
During the discovery phase - utilizing various telephone and productivity reports already owned by the client - DDC and the client collaboratively review volumes of inbound and outbound calls, email traffic, voicemails, completed web forms, average call time, and the average time for after call work by minutes and seconds.
The project team then conducts resource planning to determine the number of resources required, as well as the times and shifts needed. Decisions are made to ensure the team is built to successfully handle the workload at the client's desired quality level.
What is the learning curve for a DDC Customer Care agent?
DDC has a strong foundation for agent professional development, with over 30 years in business process outsourcing and over 17 years in transportation and logistics. Building on our authority and subject matter expertise, we only hire and train team members who are intelligent, agile, committed, high achievers, and fast learners. For our Customer Care agents dedicated to a new client, their proficiency is awarded upon completing a custom-designed training program.
How does DDC handle issues that require escalation to management?
Working in collaboration with the client, DDC customizes handling issues that require escalation. For example, for clients who request a manager always to work on-site during the same shifts as the agents, we design team schedules to accommodate accordingly.
We encourage clients to implement best practices by always having a senior resource available or on call to answer immediate escalations if necessary. DDC also provides a custom-built escalation matrix and complementary policy that is shared with and taught to all resources during implementation.
How does DDC track performance, such as call times, first contact resolution, customer satisfaction, time to qualify, and/or time to close?
As with DDC's other solutions, the performance-based SLAs are designed per client goals and then prioritized, agreed upon, and set deliberately to achieve successful outcomes.
For DDC's clients who have telephone reporting processes for monitoring purposes, we accommodate and incorporate these processes. We implement best practices and work with clients to ensure that DDC has supervisor-level access to this data so that we may also generate and review reports.
For clients who come to us without a predefined mechanism and process to report on Customer Service and Inside Sales agent performance, we collaborate with them to custom-build a reporting system that supports their goals.
How does DDC ensure agents are conducting quality calls?
In addition to the custom-built quality assurance matrix developed for each client at the beginning of our engagement, it is strongly suggested to conduct weekly calls with the agents, client team, QA, and the trainers to assess quality expectations, review what went well, what did not, and evaluate change requests and best practices.
What does client delivery look like?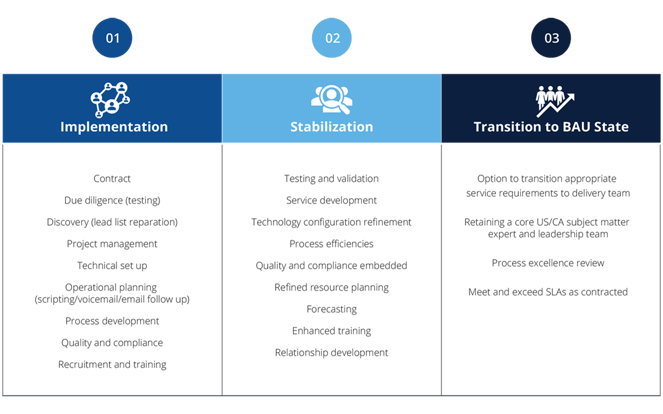 Is it common to have multiple delivery centers for business continuity purposes?
It is very common to offer multiple delivery centers across different geographies, which is one reason why DDC offers delivery from so many different locations worldwide.
However, the size of the team and each client's unique goals are core differentiators in deciding whether to centralize a process or establish multiple delivery centers.
What is the industry standard for how soon a customer service call should be answered?
The industry standard for First Response Time (FRT) varies by channel. According to a recent study, FRT for email communication should be no longer than one hour. If having a live chat, the response time should be within 48 seconds, similar to SMS messages which should be answered within 40 seconds.

n addition to FRT, some DDC clients also require First Contact Resolution (FCR) and prefer for issues to be resolved with one call, email, or chat. Considering that 92% of ZenDesk survey respondents say they'd spend more money with companies that ensure they won't need to repeat information, DDC prioritizes resolving our clients' customer service issues with urgency.
The response time and contact resolution metrics for each DDC program are developed to align with each client's goals.
Do DDC Inside Sales agents have a sales quota to meet?
For most of DDC's clients, there are too many variables outside of DDC's control to hold Inside Sales agents to a sales quota, such as equipment availability, quote response times, pricing, etc.
We guarantee performance against metrics including number of calls completed, reaching and qualifying leads (number of sales qualified leads generated), providing professional and prompt services, the number of quotes provided, and others as defined in collaboration with our clients to support their goals.
If DDC Inside Sales agents sell something, do they receive a commission?
DDC's agents serve on dedicated teams and act as an extension of each client's team. Clients maintain the discretion and any additional cost of granting commission to their DDC agents.
Connect With Us
No matter what your customer lifecycle goals may be, DDC FPO has you covered. Contact us to learn how we can help you achieve success today.
How Can We Help You?
Get in touch to learn how we can support your success.
Get Started
Subscribe to Our Blog