COVID-19 Data Security Risks & How To Protect Your Business
Jun 2, 2020 9:22:17 AM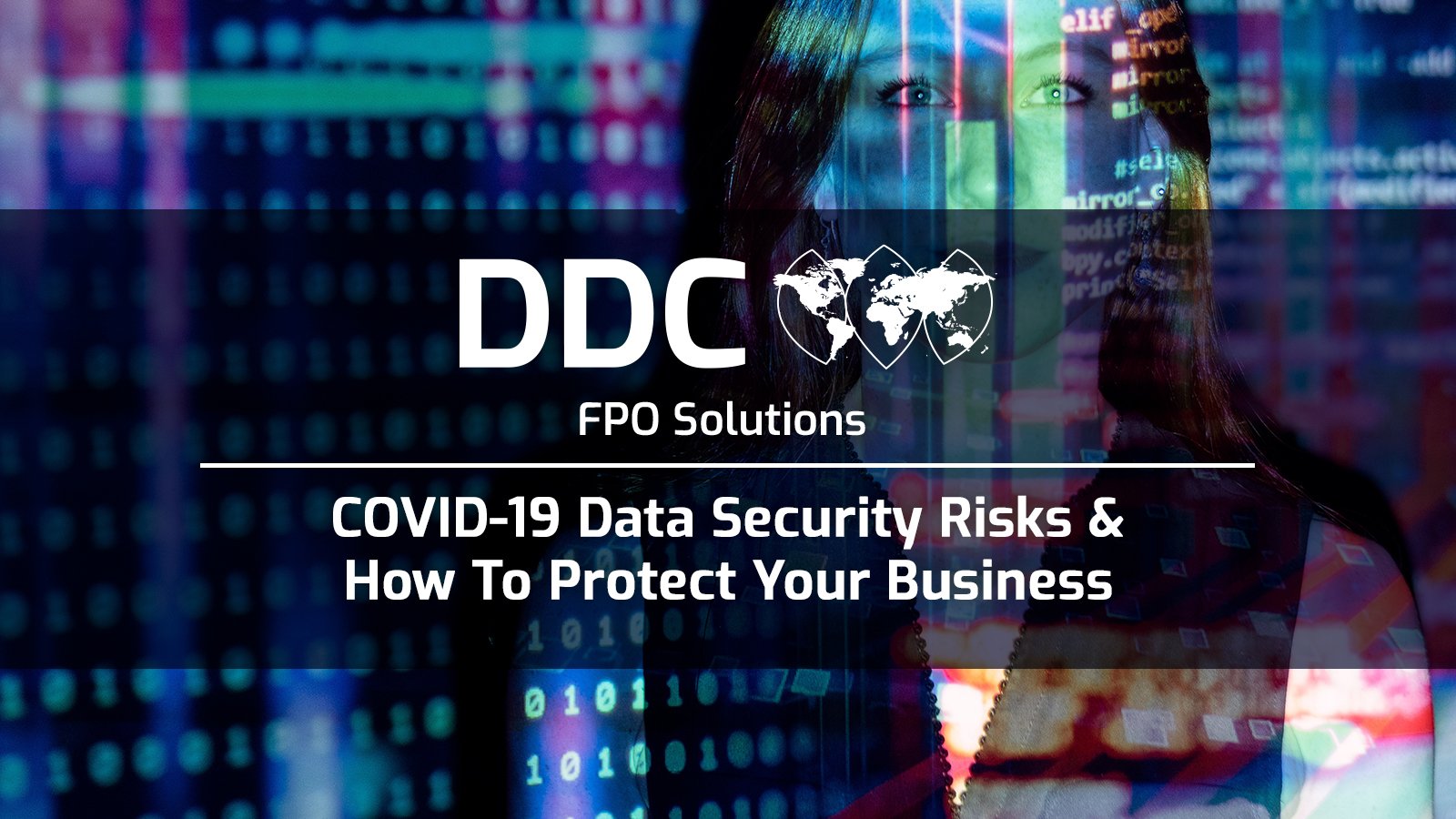 Global crises can potentially create  opportunities  for fraud, corruption and Black Market activity – including abduction of sensitive client data and classified financial records. While going digital and working remotely allows logistics service providers to service their customers and keep supply chains moving from the safety of their own homes, according to CNBC, companies are reporting an increase in phishing and a rise in other cyber scams by 40% since the start of COVID-19.
These corrupt activities aim to take advantage of gaps and mismatches in data and processes .  It's best described as the data equivalent of locking the doors and leaving a couple of windows wide open.  Carriers and 3PLs hold and use extraordinary amounts of data related to their customers, operational processes, pricing programs, rates and asset management – putting their organizational health and well-being at risk.
Nearly 85% of companies surveyed say at least 50% of their employees are now remote. Transportation providers can protect their remote employees and their business by having a basic understanding of internal monitoring and threat prevention that provide tactical solutions to shortcomings in freight information architecture and flows.
We sat down with Matt

Trevalyan, a

DDC expert in data analytics and security, to learn what our freight clients can do. Here are 3 tips to help you adapt and protect your and your customers' data:
1. Implement intelligent automated processes (IAPs) to protect sensitive data.
Many companies are relying on IAPs to manage, automate and integrate digital processes responsibly. A few data monitoring solutions that can help transportation providers keep their data secure include:
Business Risk Monitoring - Carriers can use IAP to monitor the use of their customer's information and detect potential security violations. This technology will scan every device within the business and develop a comprehensive report that identifies if there are any unsecure files being used to store confidential information (like credit card numbers, social security numbers, etc.).




Fraudulent Transaction Monitoring- Through analysis of restructured data relating to purchasing contracts and recent transactions, this monitoring service alerts transportation providers of fraudulent transactions. 




Abnormality Reporting- Private client or customer information likely lives in different areas of your digital business infrastructure, making it more likely for mismatched data, simple mistakes and identity fraud to take place. New technology scans this d

ata and compares it against existing records in real-time for instant enhancement, correction and/or creation of new records.



2. Ensure continuity and durability of network security.
It's likely that brick and mortar freight offices have secure computers with up-to-date virus and malware protection. Unfortunately, the personal computer of a remote employee may not be as secure, creating a significant risk when store sensitive data. It's vital to install a reliable security solution on all their devices that handle corporate data. An example of a solution would be installing a firewall with built in anti-virus and anti-malware software.
3. Be vigilant against opportunistic threats.
Scammers have become more sophisticated in how they trick their victims. Just last month, Google saw more than 18 million daily malware and phishing emails related to COVID-19 scams. It's crucial that you provide specific guidance to team members to be extra vigilant in their email communications to avoid phishing scams, like:
Don't click links in emails

they

a

ren't

expecting

D

o not respond to email solicitations for personal or financial information, or requests to transfer funds

Report phishing emails to management or the IT team

Pay attention to URLs before providing any information (most scammers try to closely approximate real URLs)
Did you know that DDC actually offers a free anti-phishing service to help protect you? Our data analyst team has produced an intelligent and automated process that allows for quick analysis of emails that may be fraudulent in nature. If you receive an email that concerns you, simply forward it to phishingcheck@ddc.solutions, and you'll receive a free automated response containing a detailed data security report of the email in question.
DDC safeguards our clients' data as if it is our own, actively defending each and every data point from harm or hacking, and vigorously protecting all pathways of data transmission against any possibility of a leak or threats. We ensure all business critical information is secure in our service delivery, and shield all activities from risks with a meticulously tested and proven robust network security infrastructure.
For more information on how we proactively protect our clients' data, contact us via this quick webform.
More Helpful Resources:
See the who, what, when and how of technology's impact in COVID-19 in this exclusive Q&A with the blockchain bill of lading committee chair Richard Greening
For additional insight on business continuity with DDC amid unforeseen circumstances, mitigating risks by external market forces, and to learn how COVID-19 is impacting the transportation and logistics industries, click here.
Many are currently considering business process outsourcing (BPO) for business continuity and data security support. There are a few things to keep in mind as you explore this option. Here are our expert tips.
How Can We Help You?
Get in touch to learn how we can support your success.
Get Started
Subscribe to Our Blog